Using stopwatch
To use the stopwatch:
In the activated stopwatch display, press
to start measuring time.
Press
to make a lap, or press to pause the stopwatch. To view the lap times, press when the stopwatch is paused.
Press
to continue.
To reset the time, keep
pressed when the stopwatch is paused.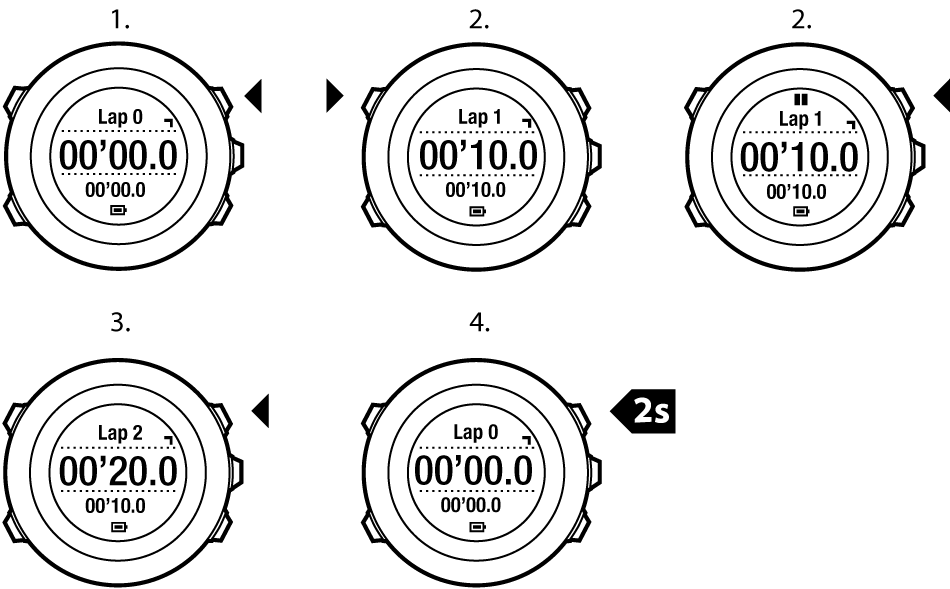 While the stopwatch is running, you can:
press
to switch between the time and lap time shown on the bottom row of the display.
switch to

time

mode with .
enter the options menu by keeping
pressed.