Set up
Your Suunto Ambit3 Run wakes up automatically when you attach it to your computer or a USB charger using the supplied USB cable.
To start using your sports watch:
Connect your sports watch to a power source with the supplied USB cable.
Disconnect the USB cable if you are using a computer (to unlock buttons).
Press
or to scroll to the desired language and press to select.
Pair with Suunto app (see Suunto app) by pressing or skip by pressing .
Follow the startup wizard to complete initial settings. Set values with
or and press to accept and go to the next step.
Reconnect USB cable and charge until battery indicator is 100%.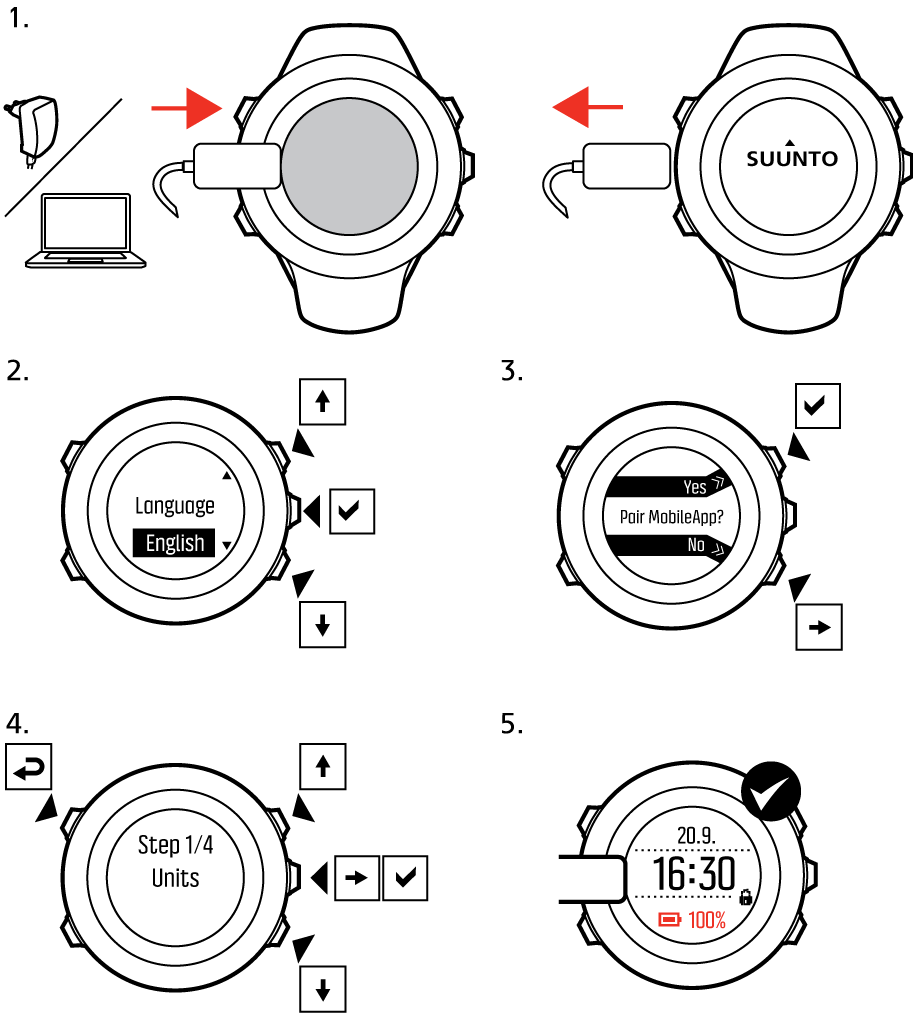 Fully charging an empty battery takes about 2-3 hours. Buttons are locked while the USB cable is attached and connected to a computer.
You can exit the startup wizard at any time by keeping Next pressed.
The startup wizard takes you through the following settings:
Units
Time
Date
Personal settings (gender, age, weight)