Here's the story you've been looking for: Suunto ambassador Kilian Jornet's climb from Everest Base Camp at 5.100m to the 8.848m summit in 26 hours.
We caught up with Kilian as soon as he returned to Europe and talked a bit about his two Everest summits.
"It was really interesting to see the Himalayas and Everest as the mountains in the Alps. In the Base Camp I packed all the gear I needed, a backpack of about seven kilos, and started running towards the night and then kept moving all the night and during the day on the ridge. When I was on the summit it was night again. It was a really good feeling to be on the summit of the world alone," Kilian says.
Watch a Suunto Movie of Kilian's amazingly fast ascent from Base Camp to the summit
Kilian started the climb at the Base Camp at the ancient Rongbuk monastery at 5.100m. The climb began well but Kilian was hampered by stomach problems from 7.500m, which slowed him down considerably and forced him to make repeated stops.
"I didn't feel great and was moving very slowly. I had to stop every few metres with cramps and vomiting. But I felt ok with the altitude and decided to continue. When I got back down [to Advanced Base Camp] I thought I would like to try another attempt if I felt well enough," he explained.
And Kilian did. Only six days later he summited Everest from the Advanced Base Camp (6.400m). The weather was worse than during his first climb, very windy and snowing at the top. However, the conditions improved throughout the night and he returned to the camp 28 hours 30 minutes after leaving.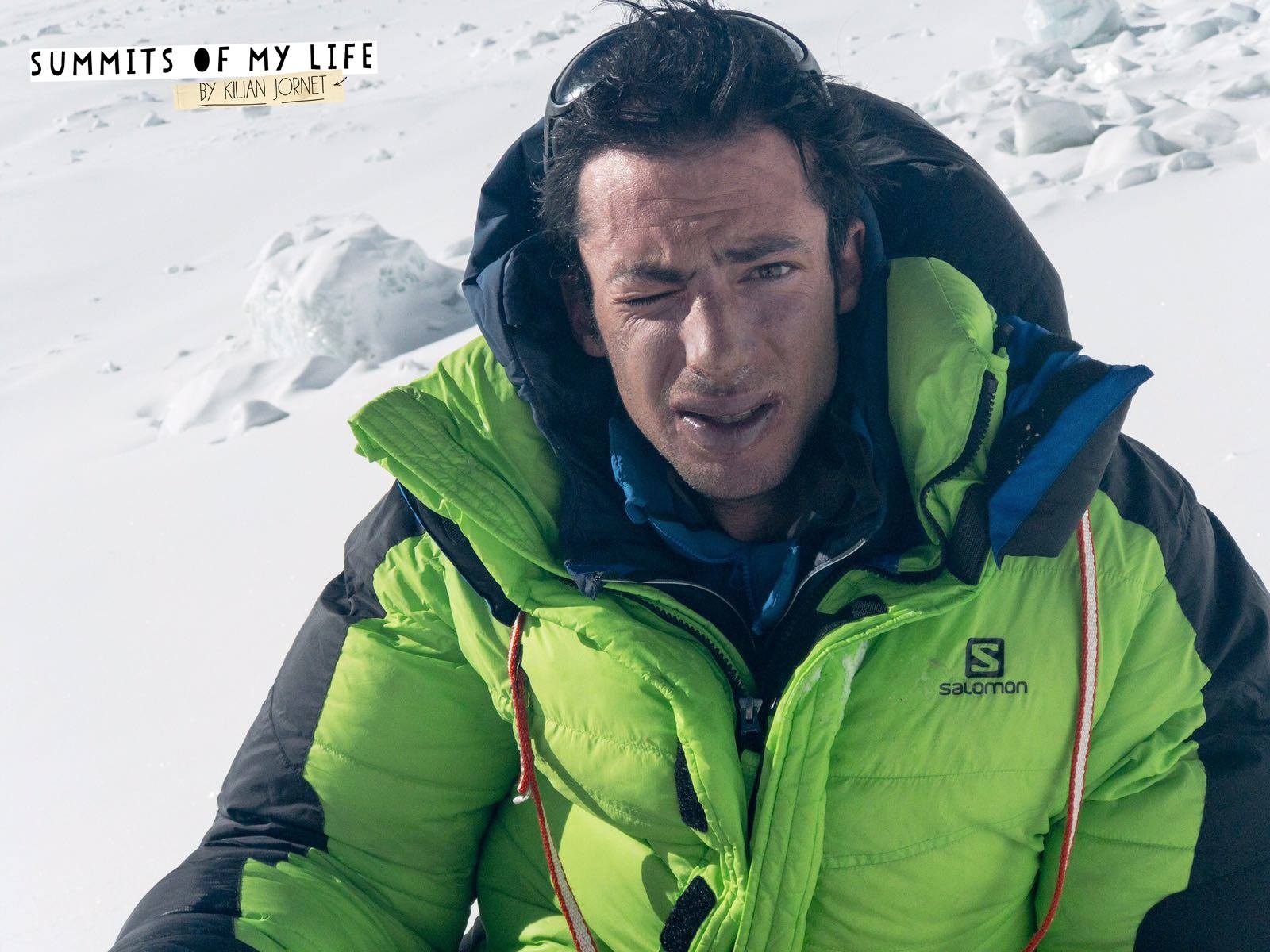 "I was feeling a little tired from the first climb but it was good to know that it is possible to climb these big mountains on consecutive days, not only as one month projects with one summit per month. It is possible to do many activities in the big mountains. It was really windy and it was snowing on the summit but it was another incredible moment," Kilian says.
The two ascents are part of Kilian's Summits of My Life project, which has taken him to some of the most iconic mountains across the globe setting records for fastest known ascents. He began in the Mont Blanc range in 2012 and has since climbed in Europe (Mont Blanc & Matterhorn), in North America (Denali) and in South America (Aconcagua). He tried to ascend Everest already in 2016 but then poor weather conditions forced him to abandon his climb.
Kilian was accompanied on this Everest expedition by mountain guide and cameraman Sébastien Montaz-Rosset.