SuuntoLink will automatically sync your dive logs from your dive computer to the Suunto app. This applies to the following dive computer models:
 
Bluetooth devices (these can be paired directly to the Suunto app and will sync dive logs via the Bluetooth connection to the phone automatically): Suunto D5, Suunto EON (Steel and Core). 
Other devices: D4i / Novo, D4f, D6i / Novo, D6 Zulu / m, D9, D9tx, DX, Zoop Novo, Vyper Novo, Cobra 3.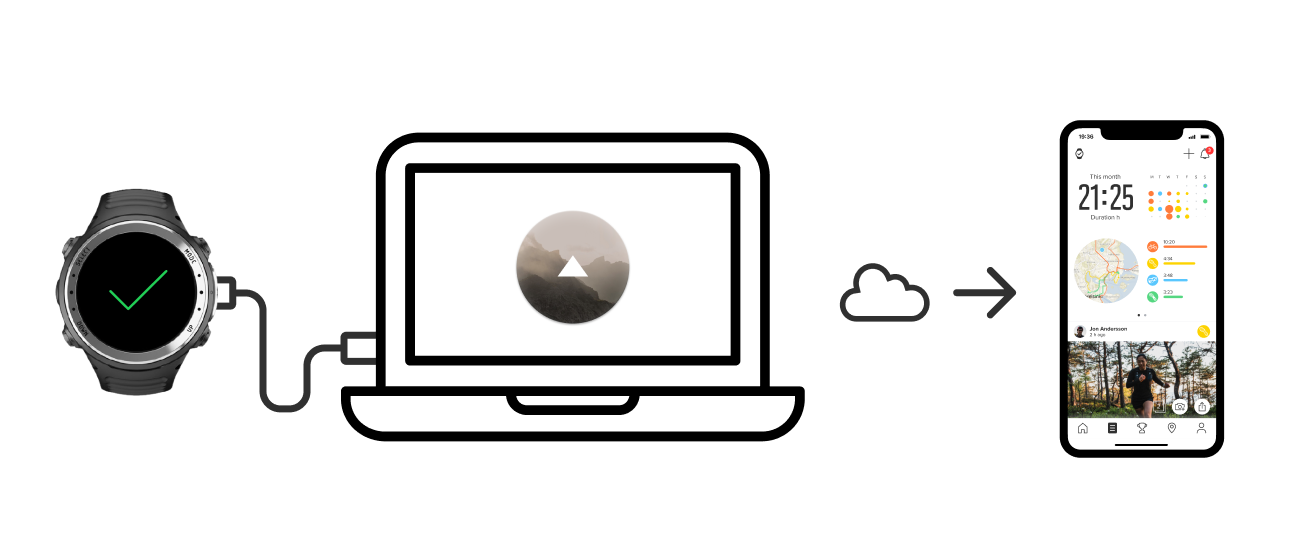 Getting started: 
Download the Suunto app for

iOS

or

Android

 and create a new account (if you do not have one already).

Install or update SuuntoLink to the latest software version. Download SuuntoLink on your computer.

Connect your watch to your computer using the supplied USB cable.

SuuntoLink will recognize your device and will ask for your Suunto app credentials.
Note: for the other devices, except D5 and EON (Steel and Core), SuuntoLink might ask you to install an FTDI driver for SuuntoLink to be able to read the information from your device. Click Download Driver and go through the installation process. 

After login, the dive log synchronization to the Suunto app starts automatically.

The logs will be available for you in your Suunto app diary. From there, you can analyze, comment and share them with your friends.

READ MORE: