Partnership will bring the power of wearable payments to style-conscious and sports enthusiast audiences


bPay, Barclays' wearable payments technology solution, today announces new partnerships with Suunto and six other watch brands to embed wearable payments in traditional timepieces and fitness trackers, as consumer demand for this technology continues to grow.

Through collaborations with Suunto, GUESS Watches, Mondaine, Timex, Kronaby, ADEXE and LBS, bPay will embed its unique, flexible payments chip in a variety of timepieces, sports trackers and watch straps including products. These partnerships will enable style-conscious customers to buy a watch that reflects their personal taste and lifestyle, while enjoying the benefits of speed and ease offered by connected payments.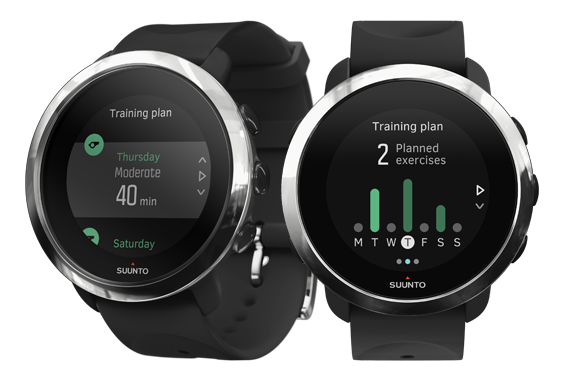 Contactless payment in a sports watch

Suunto, the Finnish manufacturer of sports watches, dive computers and sports instruments, will be broadening its offering for sports enthusiasts with a bPay-enabled version of the Suunto 3 Fitness watch, launching later this spring in select channels in the UK.

Suunto aims to equip and inspire everyone to lead an active lifestyle, regardless of their sports level or background. With Suunto 3 Fitness, Suunto's sports expertise and watch craftsmanship are made available for an even wider audience. Suunto is delighted to partner with Barclays bPay, and to offer added value to consumers who are looking for a fast and easy contactless payment solution in their sports watch.

To support the production of the contactless-enabled products, bPay is working with Tappy, a License Visa Technology Partner and a Visa Vetted Vendor. Tappy's production facilities are authorised to embed the bPay chip into bPay's brand partners' products.


The growing appetite for wearable payments

These agreements come as data from Barclaycard's latest Contactless Spending Index shows that wearable payments are surging in popularity, as spending via bPay jumped 129 percent year-on-year in 2017*. This spike in usage indicates not only an increased demand by consumers to pay quickly and easily, with 'touch and go' saving seven seconds per transaction compared to chip and PIN, but also a desire to opt for a contactless payment method which best suits their needs.


Herson, Business Development Director, Barclays Mobile Payments said:

"Consumer appetite for wearable payments is reaching critical mass, and we're proud to be meeting this growing demand with the help of our industry-leading partners. Thanks to the range of products these agreements will bring to market, customers will be able to buy a watch or fitness tracker that not only suits their taste, but also unlocks benefits of speed and ease in everyday purchases.

"Whether buying a bottle of water when out for a run, or a newspaper on an afternoon stroll around the city, today's shoppers are looking for 'built-in', seamless payment experiences. Our game-changing, flexible bPay chip means we can transform any traditional timepiece into a smart device – without sacrificing style."

bPay will showcase a selection of the new timepieces, including Suunto 3 Fitness, at Baselworld in Switzerland, on 22-27 March 2018.

Suunto 3 Fitness will be launched globally later this spring, and the bPay-enhanced model will become available in the UK later this year.
Learn more about Suunto 3 Fitness at www.suunto.com/suunto3fitness

For further information, please contact:

Anna De Torres
anna.de.torres@suunto.com
+358 505766015

Chloe Wilkinson
chloe.wilkinson@barclaycard.co.uk
+44 20 3555 4036