How tough has the journey across the Alps been? Tough enough that ski mountaineer is already sure it's his first – and last.
Finding out where Philipp Reiter is these days isn't hard – you just have to visit the Red Bull Der Lange Weg tracking page. Finding a time when he can talk to you, however? Not easy – two AM starts, 15-hour days, and thousands of kilometers combined with tens of thousands of height meters make him one very tired ski tourer. As the end of the adventure approaches, we managed to get him on the phone – and here's what we found out.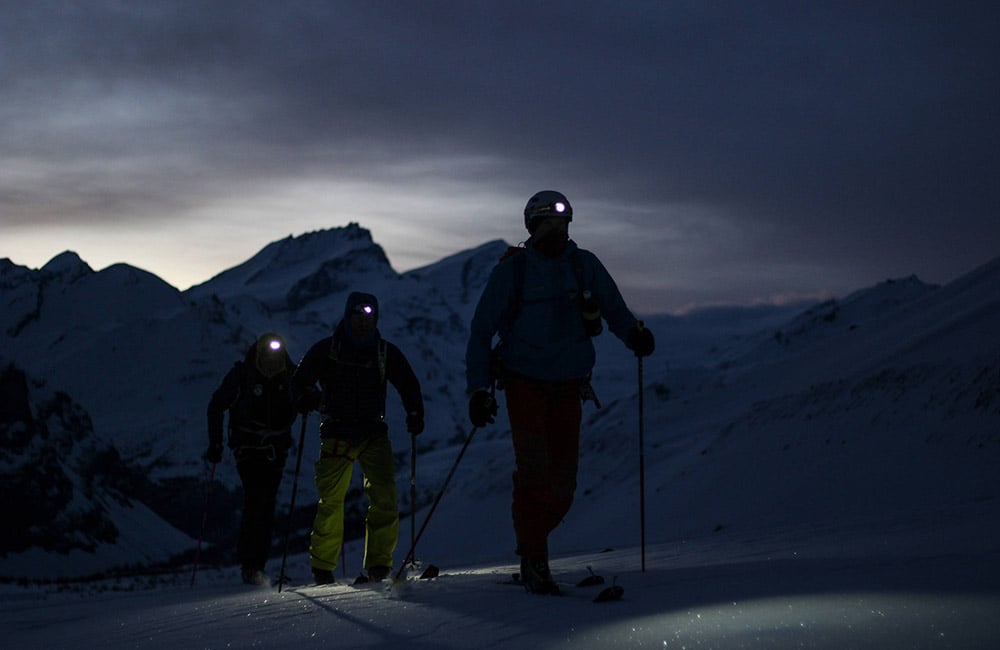 His feet really, really hurt.
"They're really swollen," says Philipp. "Everyday, the feet get a little bigger – but the ski boot stays the same size." Ouch, we can imagine. And since they're lightweight, carbon-fiber racing shells, there's not much room for re-molding the fit – Philipp's got to suffer through it.
They decide everything themselves.
"All decisions are ours – we get a lot of information from different sources, but there's no one telling us what we should and shouldn't do." And that's as it should be – while the goal of the adventure was to closely follow the route of the original Austrian team from 1971, safety was tantamount – and bad weather meant they had to adapt the route to their own.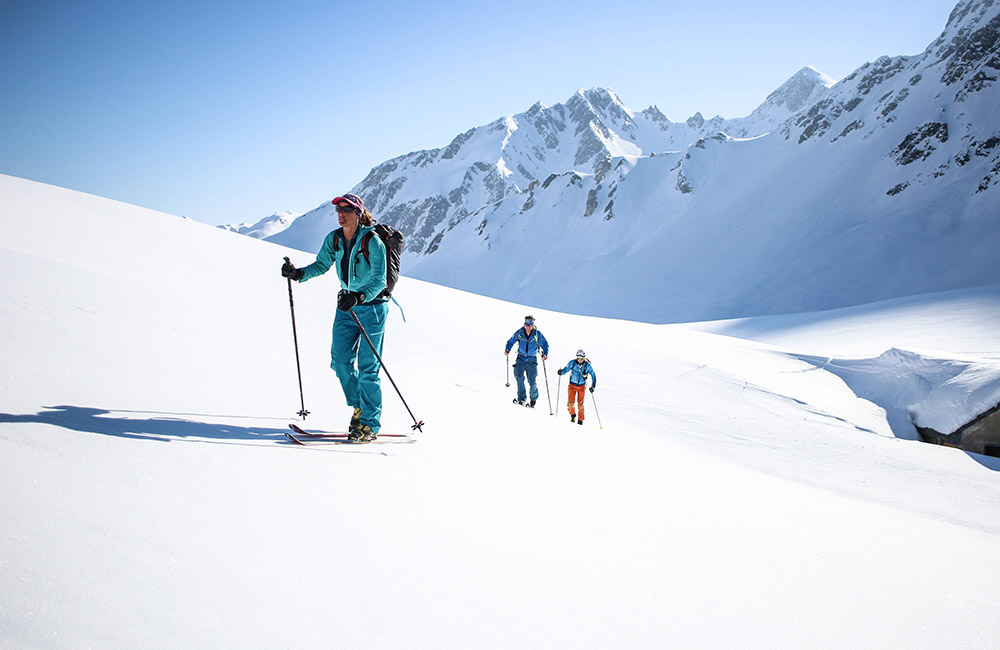 Philip and David owned the first ten days.
The team of seven split the route into four parts - Austria, Italy, Switzerland and France. Since Austria is Philipp's backyard (he lives just over the border in Bad Reichenhall, Germany), he and friend David Wallner provided the whole crew with beta and route guidance for that part. Italian Tamara Lunger covered Italy, Swiss skier Bernhard Hug covered Switzerland, and Americans Mark and Janelle Smiley covered France.
There's no time really alone.
If they want to hit the reset button – well, forget it. As soon as the hiking or skiing is finished for the day, it's a meal with the crew, logistics, prepping, planning, and of course, as much sleep as you can squeeze in before those two AM starts. "There's no mental break or time for yourself," says Philipp. "That's for sure the hardest part."
They've seen a few slides.
With such a journey, avalanche danger is of course a key concern – and plenty of weather systems made that concern even worse. "We had a huge detour due to avalanche danger in South Tirol," says Philipp. "On a slope that wasn't even very steep, we set off a small slide. Since the avalanche danger that day was rated four, which is 'high', we decided to add a lot of kilometers and go around a mountain rather than over it."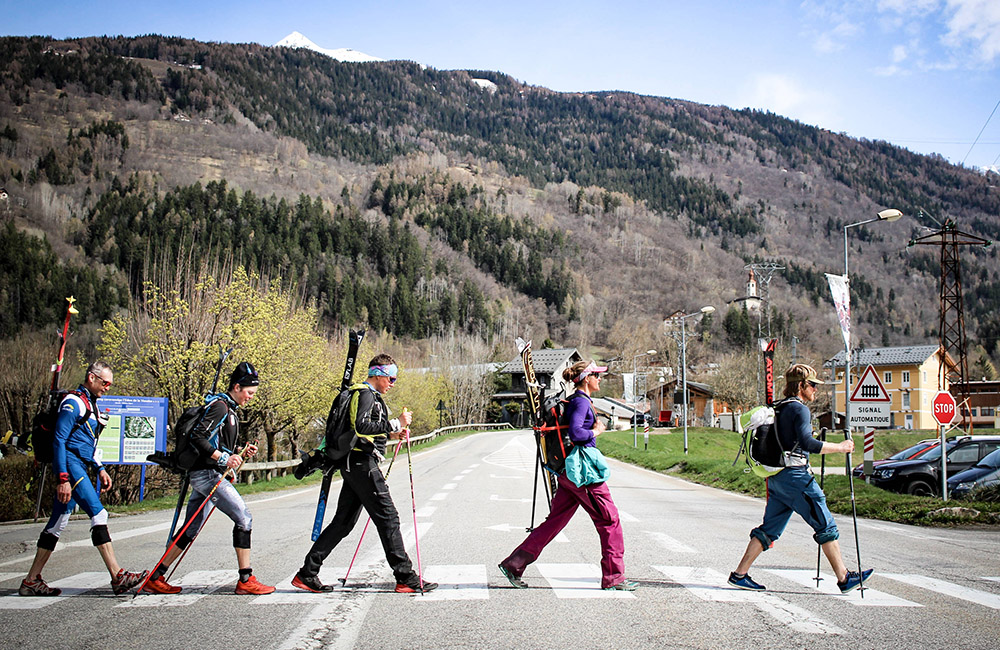 He hasn't really used any 'joker' km.
In 1971, the team traveled 61 kilometers in total by car – so the athletes in 2018 were theoretically allowed the same distance, a 'wild card' if you will. While they occasionally had to drive to find a campsite, they always drove back to where they started from, keeping the journey pure. The longest car ride happened with conditions meant summit Mt Blanc from the Italian side was impossible – so they hopped in a car, ascended to near the top of Mt Blanc (they turned back 100m under the summit in whiteout conditions) and then drove back to Courmayeur to continue their journey west.
He can barely remember the first week…
After 34 days on 'Der Lange Weg', Reiter says he really can't remember that first week – "It's simply been overwritten", he says. "I can't believe how fast it's gone."
But he knows he won't do it again.
"I'm just not sure I'll ever have the time – it's not only the trip, it's the training," says Reiter. "I've never been so fit in my life, but all that training took up so much time."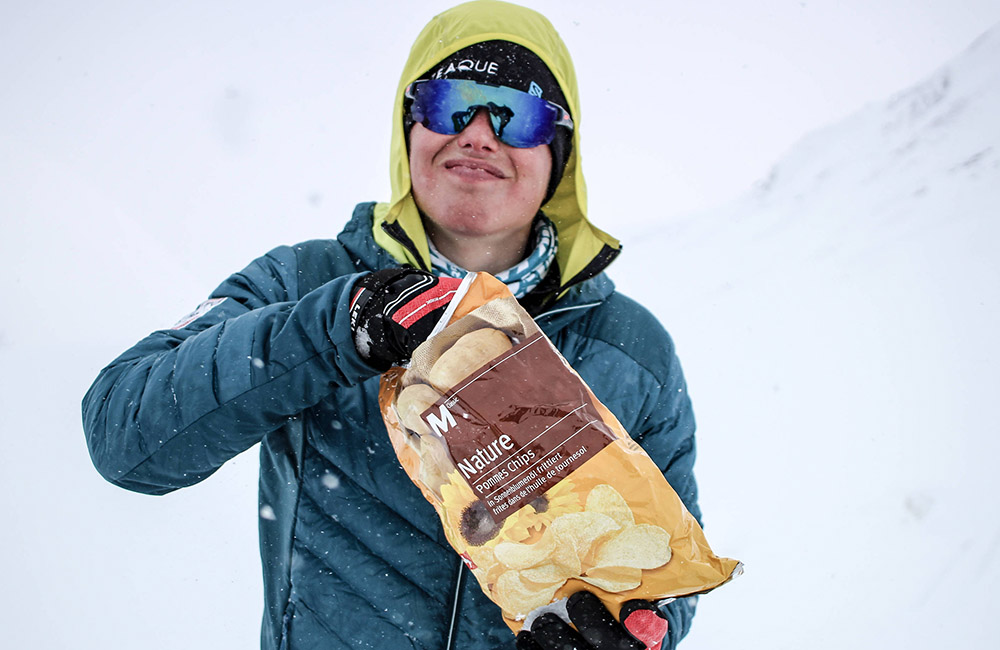 With just a couple days left in the journey, the crew is eyeing to finish before 10 AM on day 36 – stay tuned to the Red Bull Der Lange Weg Facebook page to catch the final moments!
Images by Philipp Reiter / Red Bull Content Pool