Get a detailed overview of your training in Suunto app's new Training Zone!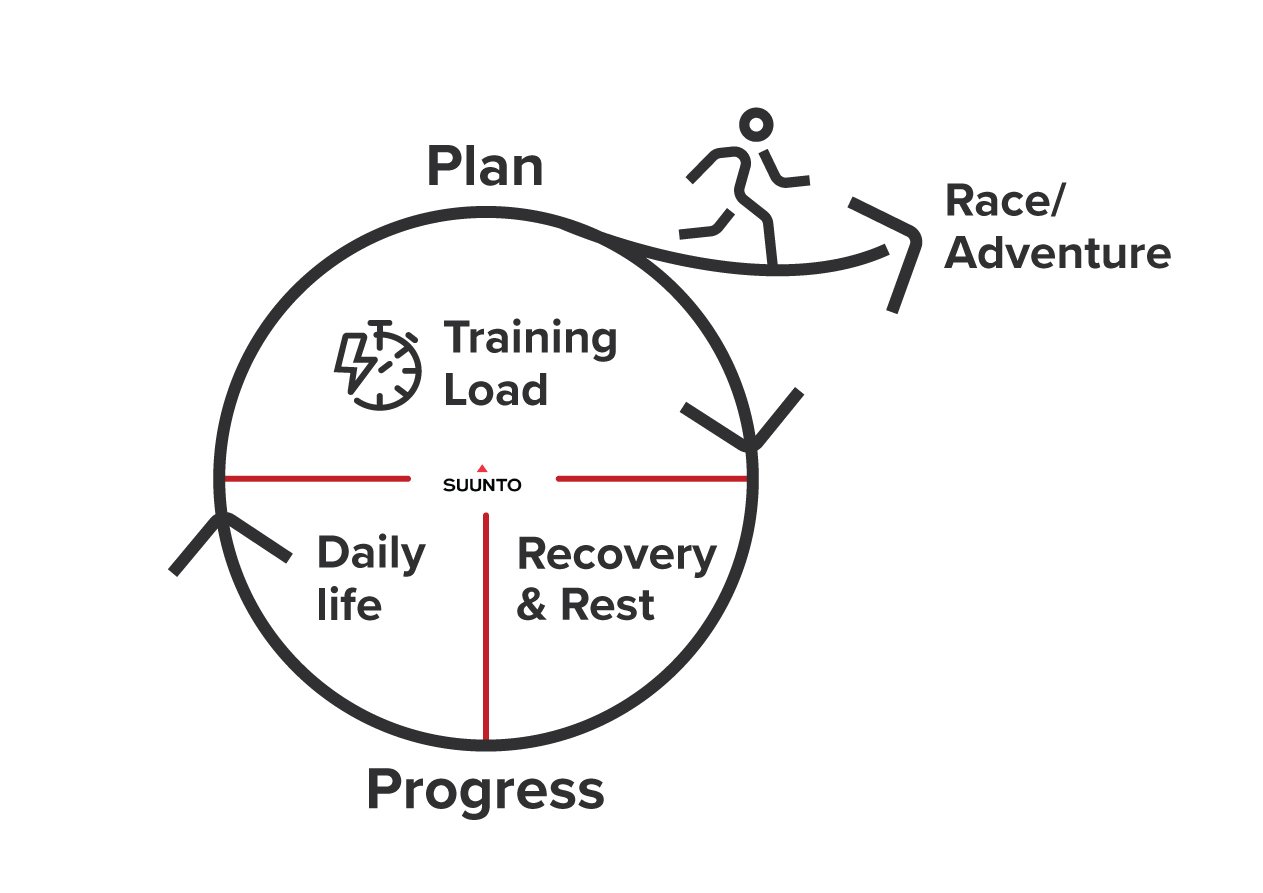 A progressive training load with adequate recovery and ways to follow progress will lead to a successful adventure or race.
Suunto is your daily companion to enhance your performance. The new training toolset in Suunto app's Training zone is vast. Read on and learn what's available. We are sure you will find your new favorite dataset to analyze your training and follow your progress.
To ensure you have the latest Suunto app version update your iOS app in App Store and Android app in Google Play.
Four new ways to look at your training
Am I training smartly? Is my training load progressive? Do I have the right intensity mix? What type of impact do my workouts have?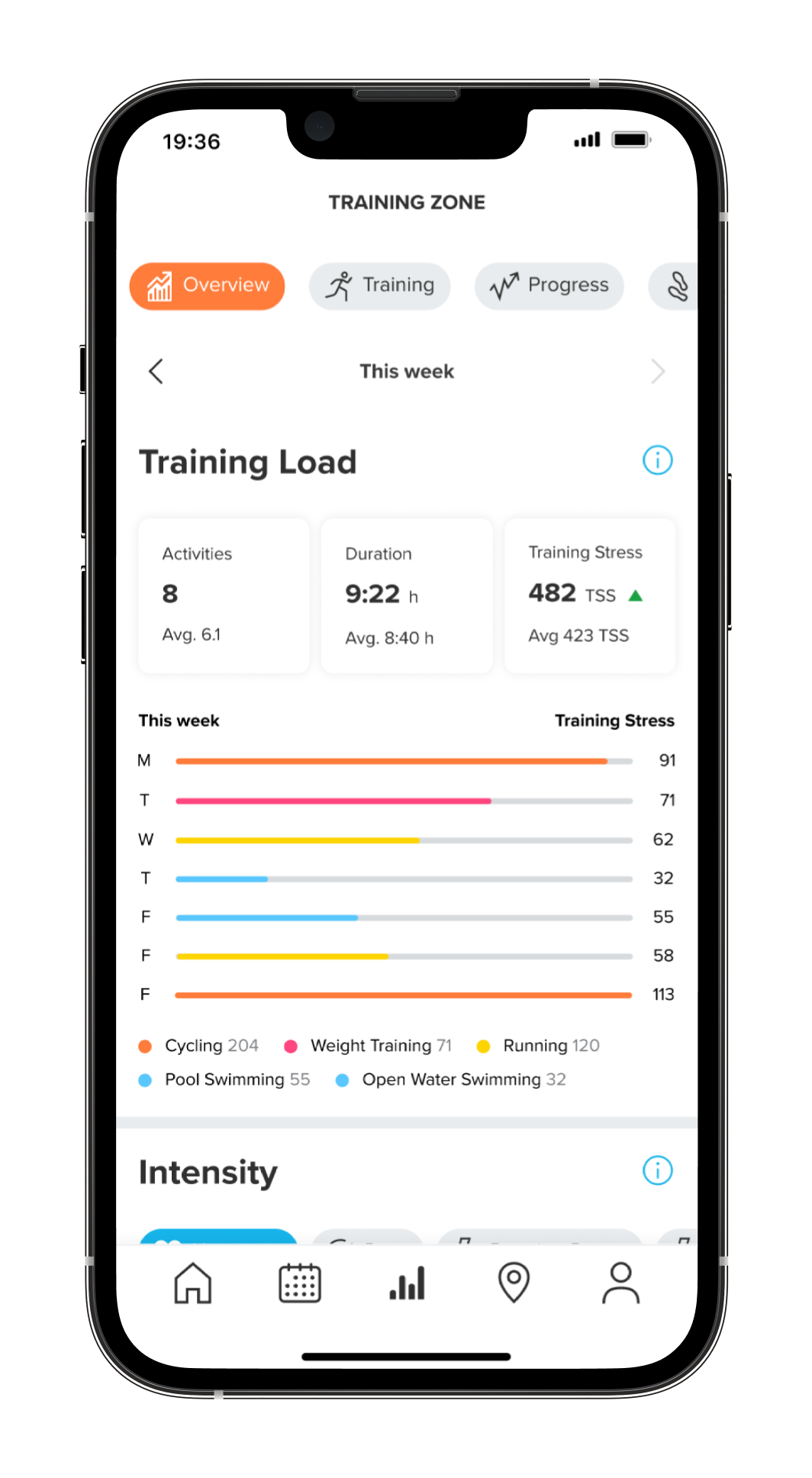 Training load
The training load theme in Suunto app's Training zone gives you a good overview of this week's training load compared to a six-week average. You will also see the daily training load split and the split by activity type. All of this will help you understand your overall physiological load and how much more you can – and should – still do this week.
The value of following your physical load weekly with comparisons to your long-term baseline is that you can look at this as a goal for the week. To gain some fitness, you might want to slightly increase the load for the week. To ensure recovery, keep the load level lower than your average.
Training intensity
Are you really doing both easy base training and higher intensity? Or is your training piling up in a single intensity zone, like tempo work in zone 3? The new Training intensity theme in Suunto app will help you understand your training better as you will see both the weekly intensity distribution and the six-week averages.
The workout intensity totals can be viewed as heart rate, pace, running power, and cycling power zones.
You can set your sport-specific training zones in your Suunto watch based on heart rate, pace and power. Suunto is following a five-zone model where your anaerobic threshold is at zone 4 /5 limit. You can find your correct training zones with a lab or a field test. SuuntoPlus Sports apps like the Anaerobic threshold test and the Functional threshold power test will guide you through a field test session.
Learn more about intensity zones.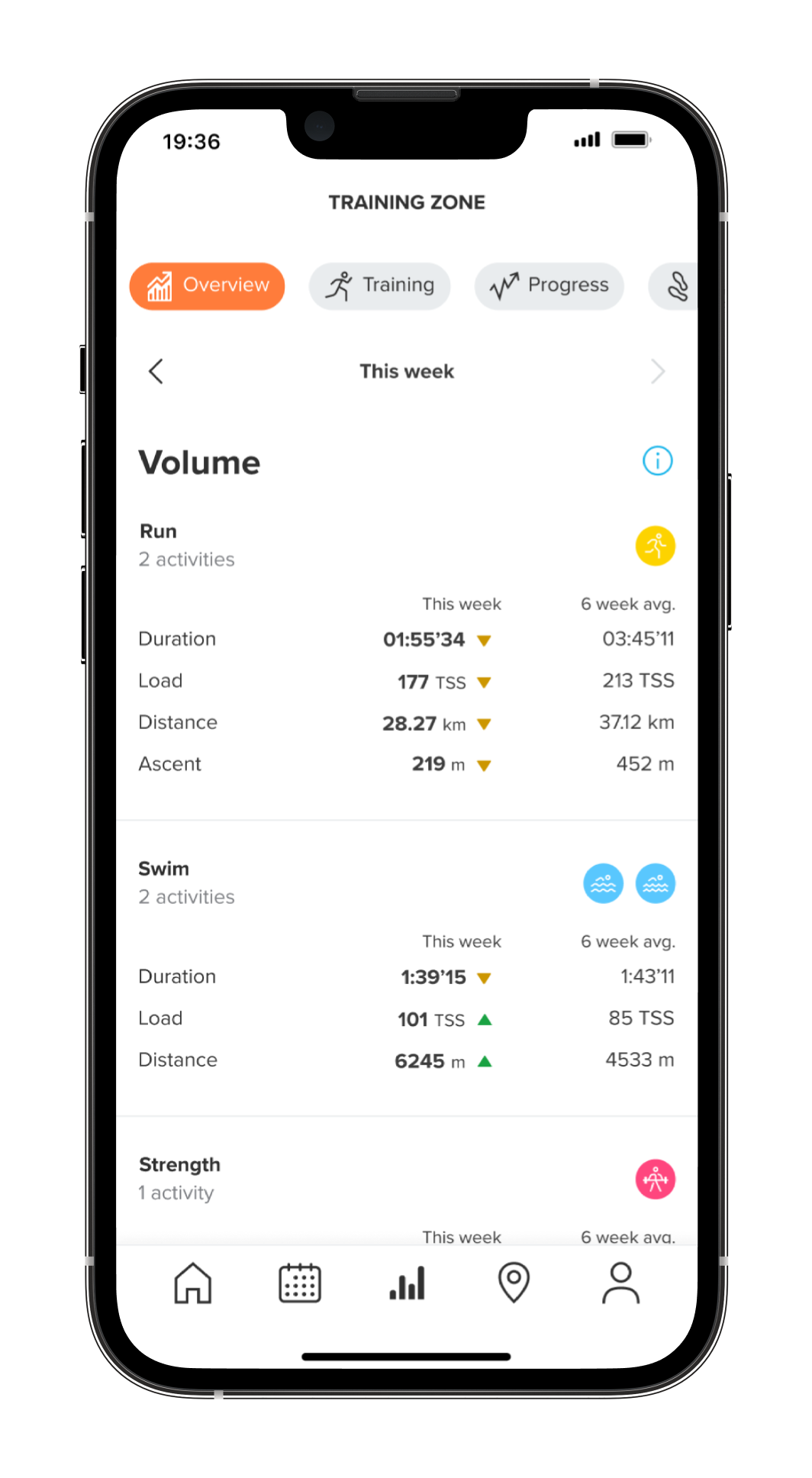 Training volume
The sports you have done during the week are shown with duration, distance, load, and ascent. Sports are also grouped to give an overview of each type of sport i.e. running includes running, treadmill, and trail running.
Volume is compared with your six-week average.
As you follow your training volume, you can now easily ensure that you meet the numbers for your key sports any given week: It might be that as a trail runner, you want to get 3000 meters of ascent each week, or as a cyclist, ride 200 kilometers weekly. Your six-week average will help you match your personal benchmark.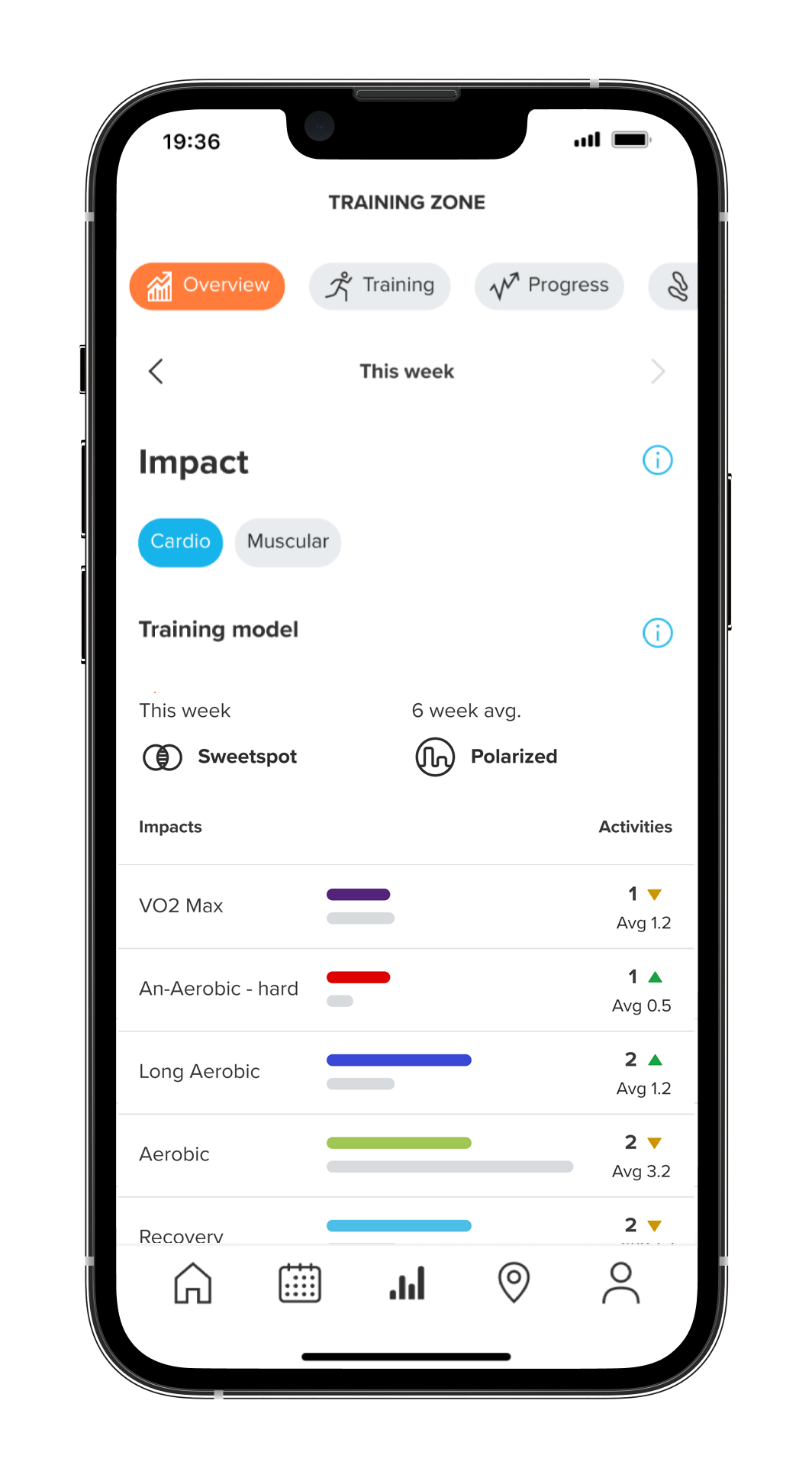 Training impact
Suunto app's Training impact is a new tool that helps you understand your training model and the physiological systems you are targeting. This will help you understand if you are doing what you were planning to do – and if you are missing something in your training.
Training impacts are defined as cardio and muscular impacts. Each workout gets assigned an impact such as "Aerobic" or "Speed & Agility". Cardio impacts are based on workouts intensity, load, and duration. Muscle impacts are based on activity type.
The training model is identified based on your workout intensity distribution such as Polarized (most activities on low and high intensities, less in the middle), Sweet spot (training mainly between aerobic and anaerobic thresholds), and Base training (most workouts are in zones 1&2).
In addition to the current week, you will see the six-week average for your training impact.
As with other training insights, the impacts are illustrated with long-term reference. If your normal training week has two aerobic sessions, one VO2 max session and two strength sessions, and on Friday you are still missing those aerobic sessions, you know what to focus on during the weekend. This will help you check all the boxes.
Training impact is currently available on Suunto app for Android. Coming soon to iOS as well!
Lead image by Roger Salanova
READ MORE