Suunto ambassador Christian Meier comes from an industrious, can-do family. That upbringing set the ground for his success.
Talk to Christian Meier for a few minutes and it's clear the former pro road cyclist who competed in all three European Grand Tours during his career is spilling over with ideas and passion to make good things happen.
Exuding entrepreneurial self-belief and drive, Christian lives in Girona, Spain where he juggles multiple businesses while finding time to ride bikes and train for trail running ultra marathons. He's currently training for the 101 km Courmayeur-Champex-Chamonix (CCC), one of the flagship races at Ultra-Trail du Mont-Blanc (UTMB).
"Ultra races are like grand adventures where you go through the whole range of emotions while spending the day and sometimes night in nature while pushing yourself to your physical limits," Christian says. "These types of adventures need equipment that can keep up; tough, accurate and with a battery life that makes the journey - it's the Suunto 9 Baro for me!"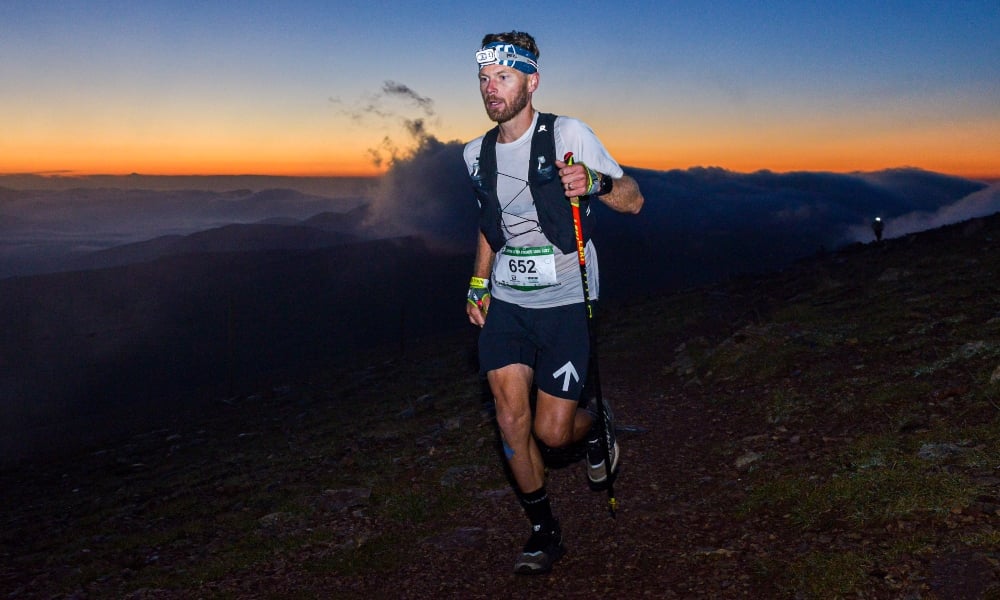 Christian competing at Salomon Ultra Pirineu.
Building businesses for good
While he's not preparing for that, riding bikes, overseeing his and his wife's Espresso Mafia roastery and cafe and specialist cycling cafe La Fabrica, he's building Chance Running, a revolutionary running apparel brand that prioritizes doing good for the planet. With every purchase, Chance Running plants two trees with its partner Tree Nation and offsets 200 kg of carbon and removes one kilogram of ocean bound plastic.
"Chance is an opportunity to rethink the mission of a company - making it mission driven rather than profit driven," Christian says. "It has allowed us to try and help the planet we are out enjoying everyday, through the avenue we know best, sport. Being carbon neutral is no longer enough and we want to push the boundaries of what's possible with a planet first approach."
Where it began
Christian grew up in a hard-working German-Canadian family in a small rural community in New Brunswick in Canada. The "farm-to-table" family worked a farm and ran a butcher shop and restaurant. His mother worked the farm while his father, a machinist, was a capable craftsman who built the family home.
"We lived from the land and I was exposed to an incredible set of skills and work ethic while the whole time being immersed in nature," Christian says. "Though at the time it was tough being a kid and my summers weren't at camp like the other kids, but spent on my grandparents farm working. It shaped me into who I am today."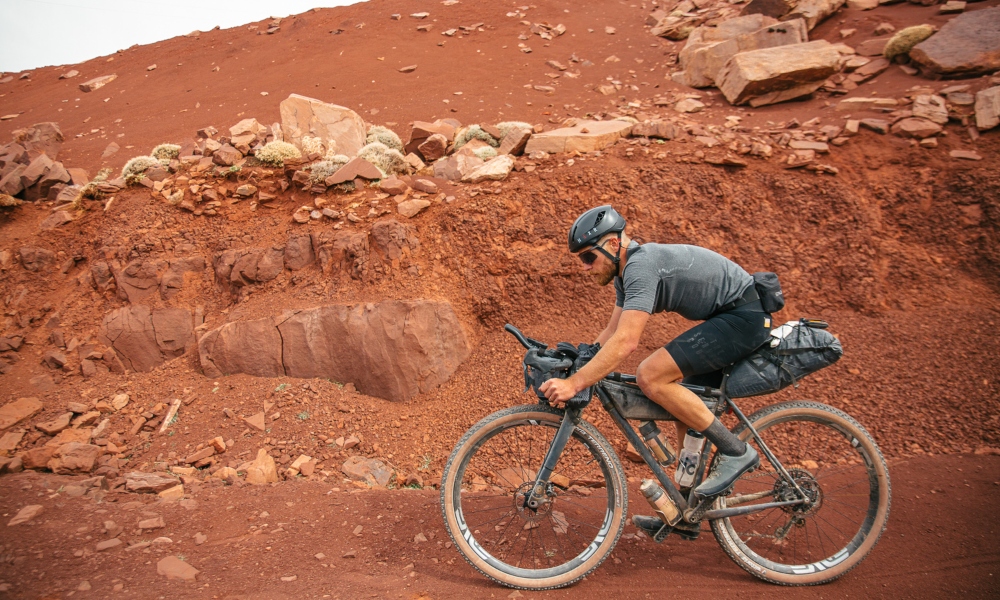 Christian competing at the Atlas Mountain Race in Morocco, 2019. © Lian van Leeuwen/Atlas Mountain Race
Falling in love with bikes
That upbringing prepared him for the grind of a competitive cycling career. One day as a kid he picked up a mountain biking magazine and that was it - he got a bike and was 100% committed. Cross-country, downhill, road to track - he lived and breathed bikes. So much so he decided he wanted to make riding his job. Pro road cycling was where the money was so he went to Belgium to test the waters. There, by chance, he met a couple of roadies while out cycling and they invited him to train with their team.
"I got my ass kicked to be honest," he says. "But rather than quit I went home and trained even harder."
Hard work pays off
It paid off because Christian eventually raced professionally for the Symmetrics, Garmin-Chipotle, United Healthcare and Orica-GreenEdge teams from 2005 to 2016. He won Canada's National Road Championships in 2008 and had many more domestic race victories. He also placed 15th on day 11 at the 2012 Giro d'Italia.
Now based in the cycling haven Girona, he's still crazy about bikes; from road, to gravel to bike packing trips and is a prominent member of the local cycling culture.
"Suunto connected to me on a personal level because they take sustainability seriously," Christian says. "Manufactured in Finland, using renewable energy, refurbishing returned watches. Besides the performance features these are factors that are quite important to me and I am proud to form a part of their community."
Lead image: © Ultra Pirineu