A dive computer makes freediving safer, more enjoyable and helps to improve performance.
Ute Gessman began freediving before the first dive computers were on the market. The AIDA sport officer and competition freediving judge would instead in those days carry a manometer (a mechanical device for measuring pressure) down with her, which was often inaccurate.
Since then, dive computers have become a must for every freediver, she says.
"For freediving, you need a freediving computer," she says. "Without one, you have no idea where you are."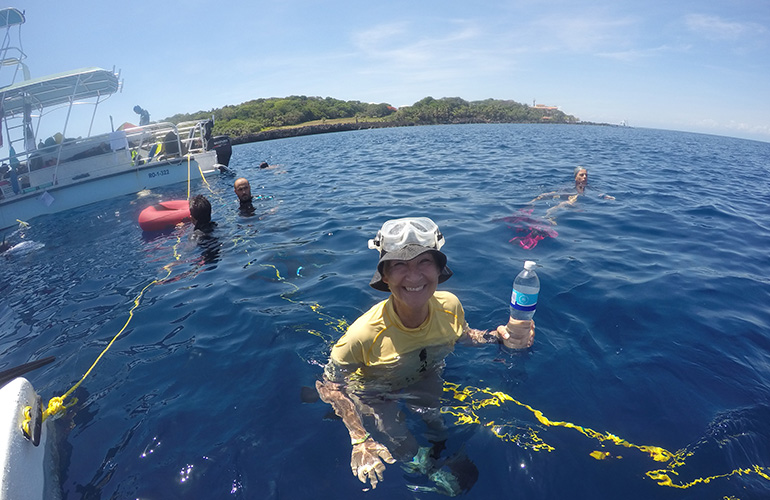 Ute Gessman is competition freediving judge and works for AIDA. © Ute Gessman
Here's why a dive computer is essential kit.
Safety first
A dive computer can tell you how long you've been under the water, your depth, and when you must return to the surface. It also helps your buddy at the surface to keep track of how your dive is going. "I can see when he or she left the surface, how long they've been under and when he or she should reach the bottom," says Suunto's dive business line manager, and freediver Jyri Vehmaskoski. "A dive computer also tells me when I should go down to do the safety dive, about 10 or 15 m, to make sure they're okay as they come up."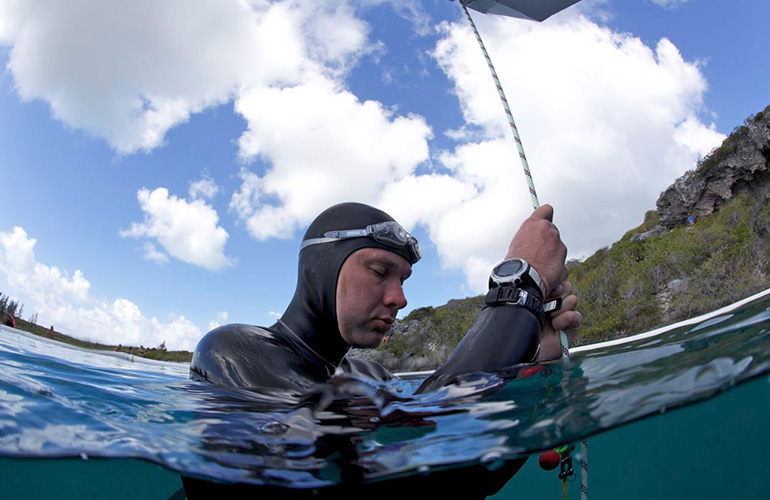 Jyri Saarikorpi is a freediver and spearfisherman. © DeeDee Flores
Preparation
"A freediving computer helps you prepare on the surface for a dive," Ute says. You can use the dive computer to time different breathing exercises, to keep track of your warm up dives, and to tell you when you should commence the dive."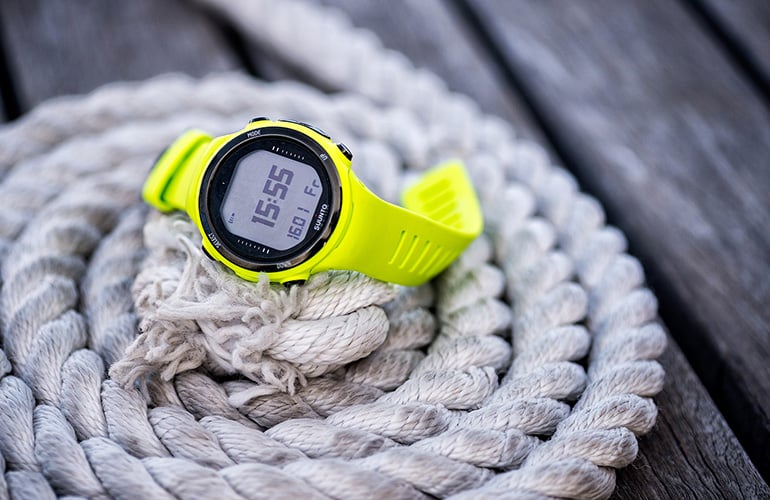 Suunto D4i Novo is a lightweight dive computer that has four diving modes, including freediving.
Overcoming anxiety
"When most people start freediving, they are a little bit afraid to use the free fall to go down the whole way," says Ute. "Using a dive computer helps them to relax because it tells you how long you should descend before turning back.

"Some people want to work by a time, so they put a dive time in, so they know when two minutes, for example, has passed then they need to go back."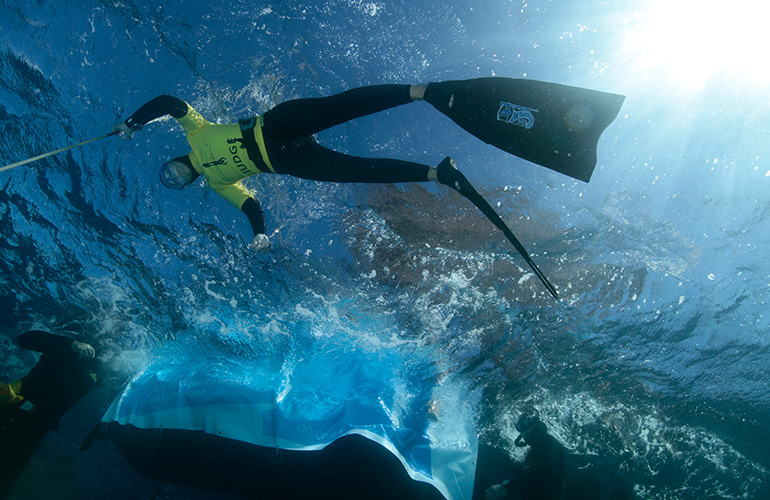 © Ute Gessman
To manage dive stages
Jyri uses his dive computer to manage the difference stages of a dive. "There are four stages when I dive deep: the first stage is obviously on the surface. I make three stronger kicks to get the dive going with momentum and then I start to relax after that. The second stage involves kicking very slowly, focusing on relaxation. Third stage: I do mouth-fill at about 24 to 27 m (an equalization technique). I set an alarm in my dive computer to mark that. The fourth stage: I stop kicking between 30 and 40 m because my lungs are squeezed and I have negative buoyancy so I don't need to kick. I use a sound on my computer to signal this. Then I just shut my eyes, relax and do the free fall. During free fall my dive computer notifies with sound at certain depths so I know where I am at."
After the dive
A dive computer records each and every dive in a session so once you're back on land you can inspect the profile of each one. "The profile shows you if you had a good or bad start, if you took too long to go down, when you might have had equalization problems, whether you dived straight, down, or if you had problems," Ute says. "You can make the profile really big so you can see every second. You can see exactly how you went down and back again. It gives a lot of information for improving performance."