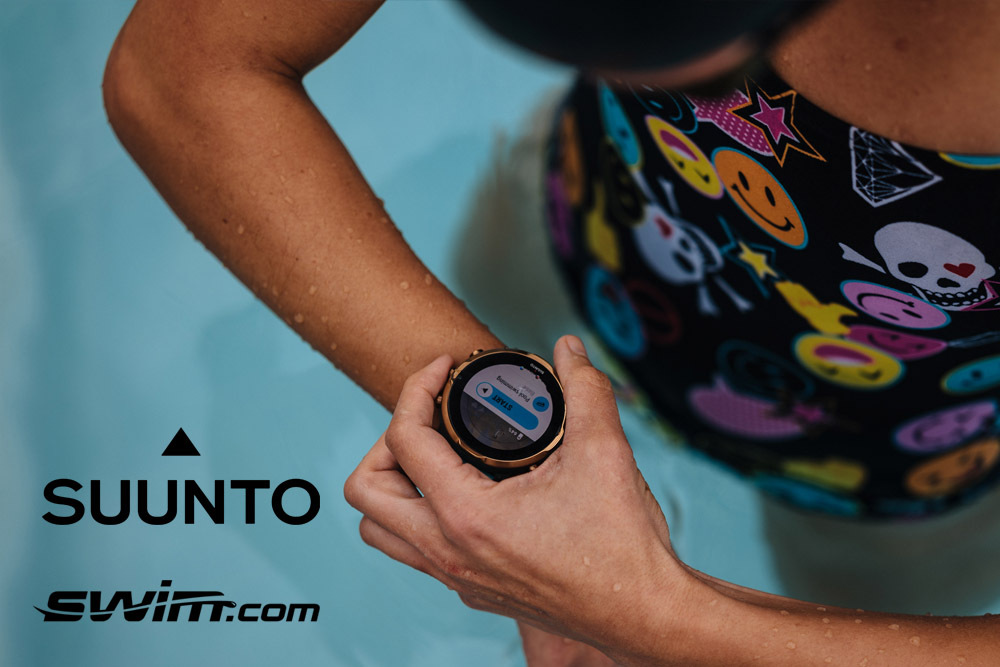 We are happy to announce our full integration with Swim.com, the world's most advanced swim training platform. With this integration, Suunto users can have their workouts automatically synchronized with Swim.com.
"Our goal is to provide the best possible solution for the athletes using Suunto products. Swimming is one of the top activities done with Suunto. Swim.com has demonstrated a thought leadership with their unique platform and has created a global interest among swimming community. With the compatibility we can give Suunto fans the Swim.com toolset and it truly makes Suunto watch a perfect companion in open water and in the pool." said Janne Kallio, Head of Partner Product management from Suunto.
Swim.com is the world's most advanced swim training platform with features such as leaderboards, in-depth swim analysis and proprietary swim tracking algorithms that run on the Apple Watch, Samsung Wearables and Wear OS-compatible devices.
"Suunto is a great brand that builds great multisport devices", said John Anthony, President of Swim.com. "Our decision to integrate with Suunto was based on several factors including our customer requests to see their Suunto swims on Swim.com and our improving penetration in the Europe and Asian markets. I also believe Suunto has built a market-leading Wear OS smart sports watch with the release of the Suunto 7."
With this integration, Swim.com and Suunto are also providing swimmers with more options to track their open water swims. "We believe open water participation is going to grow in popularity due to the Covid-19 pandemic and the pressure it is putting on pool swimming", said John Anthony. We believe the sport of open water swimming is growing in popularity due to the global pandemic.
Both Swim.com and Suunto aim to provide the necessary tools and opportunities for users to continue their training plans – whether that be open water swimming or cross training. In addition to tracking swim data, Suunto helps swimmers find suitable venues through Suunto Heatmaps, which will help Swim.com users locate safe spaces to practice open water swimming. Swim.com offers Suunto users in-depth analysis of every swim and every stroke. Features like stroke count, SWOLF, individual length splits, leaderboards, pool finder and much more.
As we nurture this partnership, Swim.com and Suunto look forward to providing our intersecting communities with helpful resources for open water swimming including safety. We are keeping safety at the forefront of our minds and decisions as open water swimming becomes more of an interest and necessity in the global swimming community.
To connect your Suunto app account with Swim.com go to Swim.com's settings and select 'Integrations' and 'Suunto'. After this is done you can see your new swims tracked with your Suunto in Swim.com
Learn more about Swim.com