District Vision and Suunto come together for a series of technical product launches, scheduled for March 2023 and 2024, rooted in a joint commitment to researching and developing best-in-class outdoor accessories.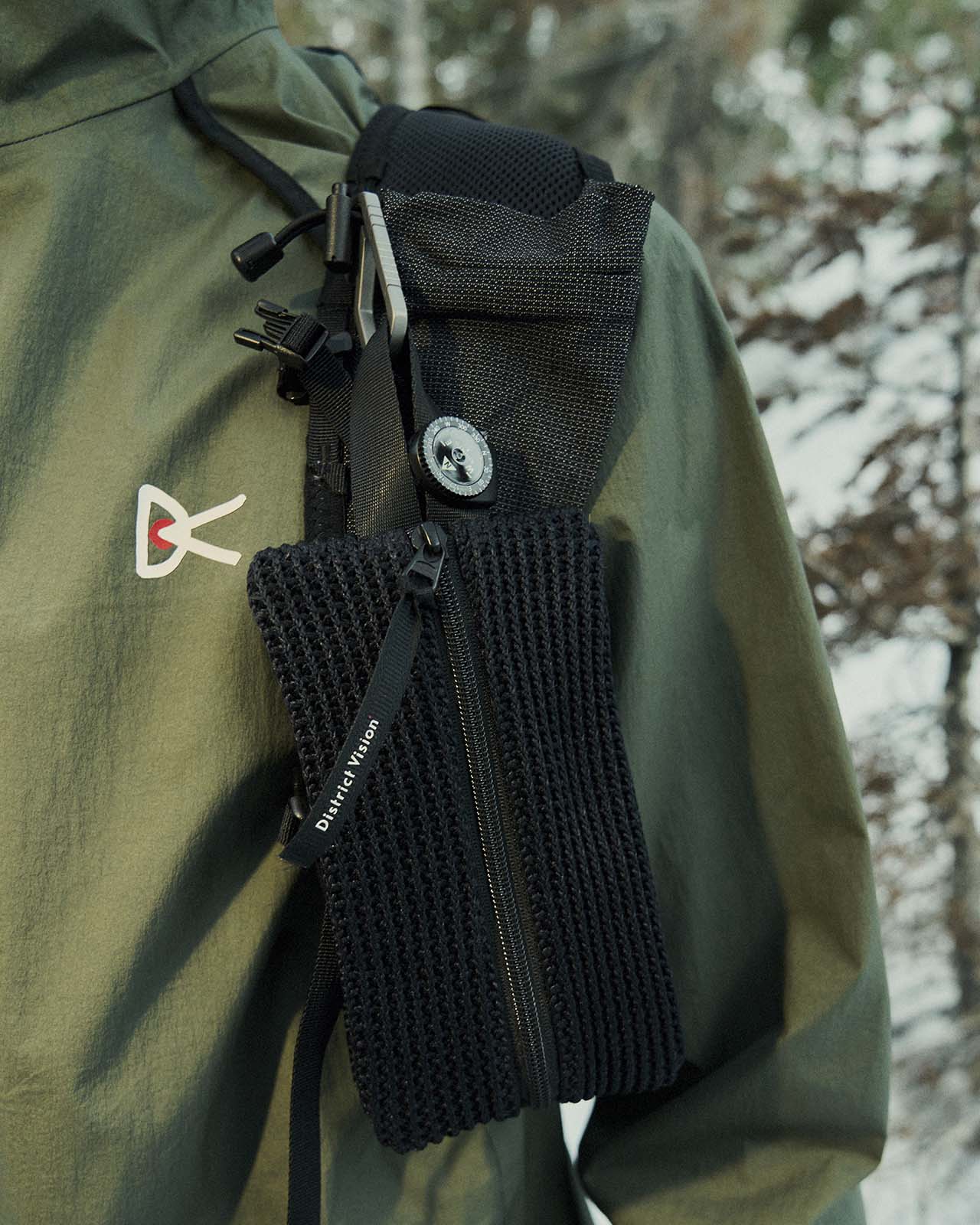 The first release features a 'Cordura' eyewear pouch and shoe bag, complemented by a Suunto micro compass.*
Constructed from durable woven Cordura fabric with a technical zipper, the bags are extremely lightweight, durable, and a breathable vessel for shuttling gear to and from track workouts and trail runs adventures, allowing garments, shoes, your Suunto watch and meditation tools a chance to breathe when in transit. Knitted in Kyoto (Japan), the 540g mesh is weaved using a traditional Japanese knitting technique that slows the machine down to create a highly abrasion resistant mesh.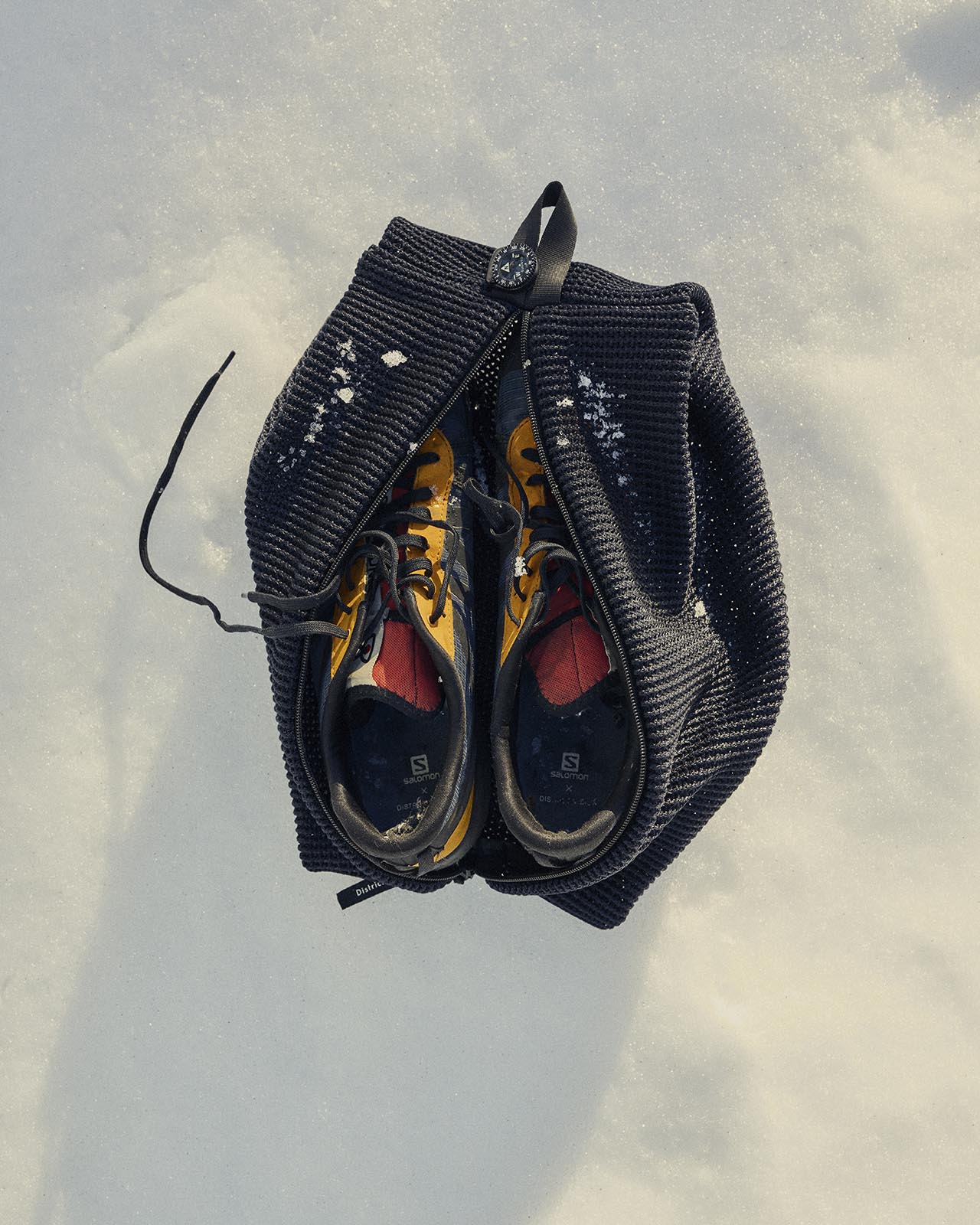 The Suunto compass is liquid-filled jewel bearing and made in Finland with 100% renewable energy. Our goal for this collaboration was to bridge traditional Japanese knitting techniques with an iconic analog navigation tool to honor heritage and tradition.  
District Vision is Los Angeles-based and was founded by Tom Daly and Max Vallot in 2016. The company specializes in technical sports eyewear, handmade in Japan, and technical apparel, made in Europe. DV has developed footwear collaborations with Salomon and New Balance, and is committed to making outdoor sports more mindful through meditation programs and limited-edition book releases.
*Products are available on Suunto.com in Japan, USA, Germany, Spain, Italy, UK, France, Austria and Switzerland or on Districtvision.com.