For the last two weeks, Suunto ambassador and alpinist Ueli Steck has been in Nepal acclimatizing to the higher altitude to prepare to climb the notoriously difficult south face of 7861 m Nuptse. After recently running up a 6000 m mountain there in his running shoes, it's clear things are going well so far for the Swiss Machine. Here's part two of our four part series on Ueli's Nuptse expedition.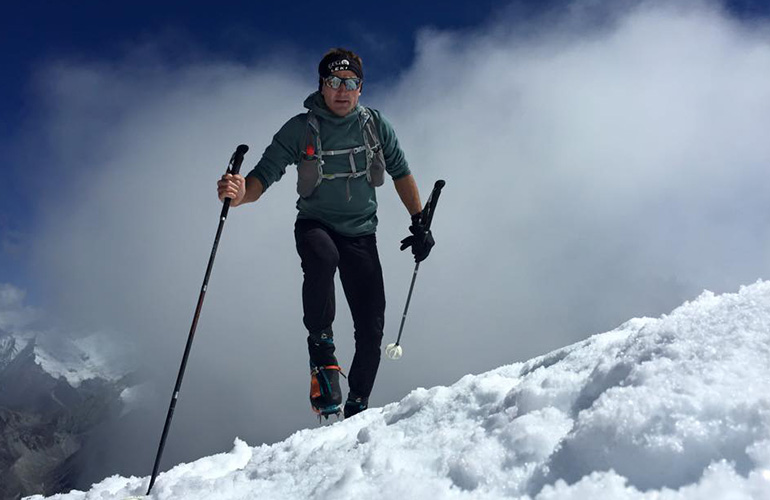 Ueli climbing Lobuche Peak. © Ueli Steck

After arriving in Nepal's Khumbu Valley two weeks ago, Ueli Steck has been having a blast running, climbing, bouldering and camping out while acclimatizing to the higher altitude.

He and his climbing partner Colin Haley are preparing to climb Nuptse, a 7861 m mountain only 2 km away from Everest. No one has successfully climbed Nuptse via its highly technical south face since Valeri Babanov and Yuri Koshelenko first did it in 2003.
Click here to read more about why Ueli wants to climb Nuptse via its difficult south face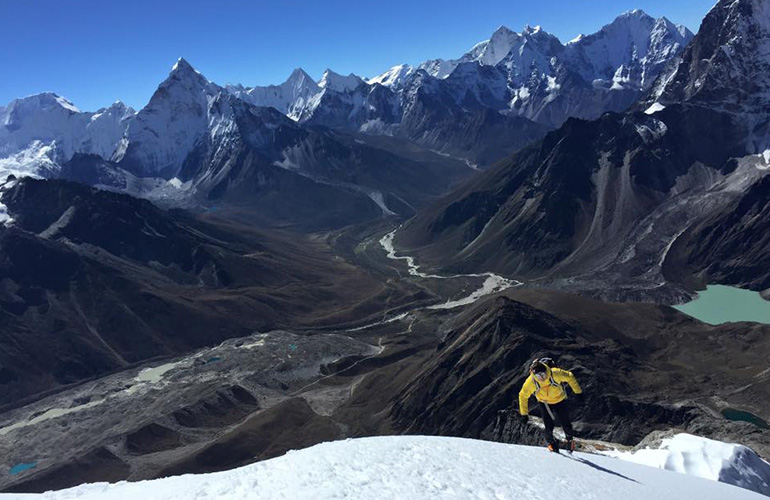 After completing his #82Summits project over summer, Ueli is "super motivated". © Ueli Steck
Ueli and Colin intend to climb it in the far more challenging alpine style, which means a one-time single push climb, without leaving fixed ropes.

Ueli says he has acclimatized and is ready to climb.

"Yesterday, I ran up Lobuche Peak from Dzongla," he says. "It was pretty nice exercise. Summiting a 6000m peak in running shoes is quite fun!"
Click here to read about how Ueli has progressed as an alpinist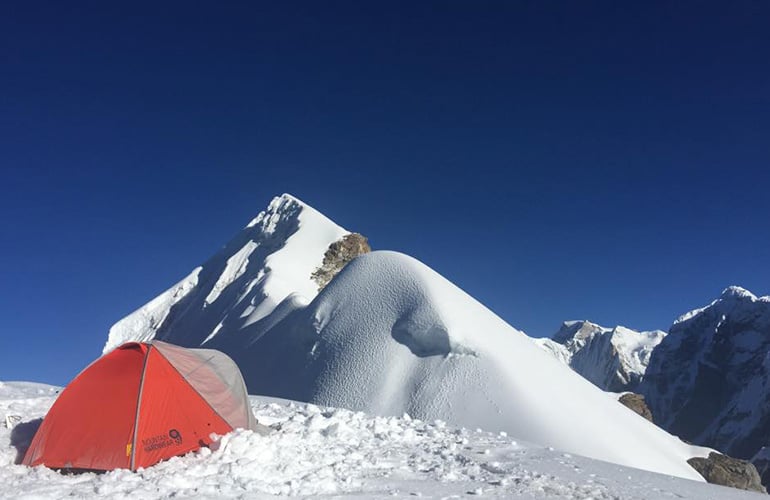 The view from Lobuche east where Ueli camped for two nights. © Ueli Steck
Ueli is waiting for Colin to get acclimated. The well known American climber experienced some altitude sickness and went down to Deboche village to recover. While he waits, Ueli has been having a good time in Dzongla. He also camped for two nights on Lobuche Peak.

"It's very nice to be back in the Khumbu Valley," he says. "It's great to see that life is going on for the Sherpas [after the earthquake]. "There are only a few tourists in the area so it's quite calm."
Stay tuned for the third part of our series on Ueli's Nuptse expedition: climbing Nuptse's south face