How do you measure up to the world's best trail runner? Why not run one of his favorite training routes and find out!
Kilian has lived and trained in places considered dream destinations by trail runners everywhere. Alaska, Norway, the Rocky Mountains, the Alps, Patagonia – whereever there are impressive mountains Kilian has probably smashed the local trails there. Who better to ask about the best trail running routes in the world?
Whether you want to try to match his Movescount stats or to literally follow in his footsteps, Kilian's top five training routes will be a source of inspiration.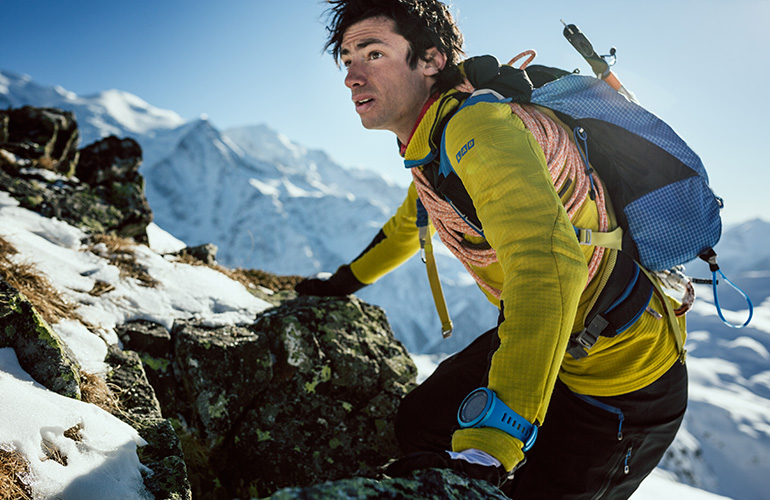 Kilian ascending Mont Blanc. © Jordi Saragossa
Ersfjord Traverse, Kvaloya, Norway
Distance: 18.09 km
Time: 04h49m
Ascent: 2758 m
Decent: 2751 m
Highest point: 1093 m
Why: "It's a combination of scrambling and running. The landscapes are awesome during the entire run which follows narrow ridges above the fjord. It's a technical run with a lot of elevation gain," Kilian says.
Aiguille de l'M, Chamonix, France
Distance: 17.10 km
Time: 03h39m
Ascent: 1782 m
Decent: 1744 m
Highest point: 2844 m
Why: "Great running and some climbing to Aiguille de l'M, with great views all over the Mont Blanc massif," Kilian says.
Mont Blanc, Chamonix, France
Distance: 24.78 km
Time: 05h57m
Ascent: 3808 m
Decent: 2461 m
Highest point: 4815 m
Why: "Up to Mont Blanc, either the direction in the map below or via Gouter Hut. It's a long elevation run with some altitude and amazing views of the Alps from summit."
Pic Carlit, Font-Romeu-Odeillo-Via, French Pyrenees
Distance: 21.30 km
Time: 03h12m
Ascent: 861 m
Decent: 864 m
Highest point: 2633 m
Why: "Running from Font-Romeu-Odeillo-Via up to Pic Carlit and Lac de Bouillouses you can see the beauty and the wilderness of the Pyrenees."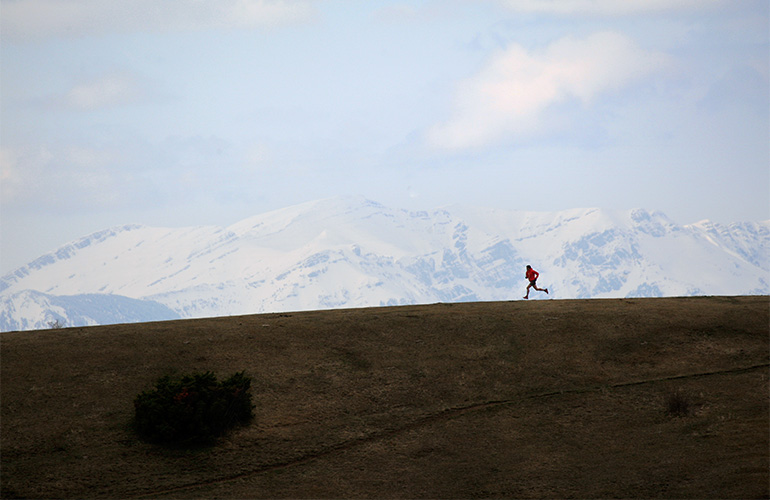 Kilian striding out in the Pyrenees. © Monica Dalmasso
Grand Teton, Rocky Mountains, USA
Distance: 19.27 km
Time: 02h54m
Ascent: 2264 m
Decent: 2260 m
Highest point: 4197 m
Why: "The Teton Range in the Rocky Mountains is a wonderful area for running with wild animals, and technical rocky trails," Kilian says.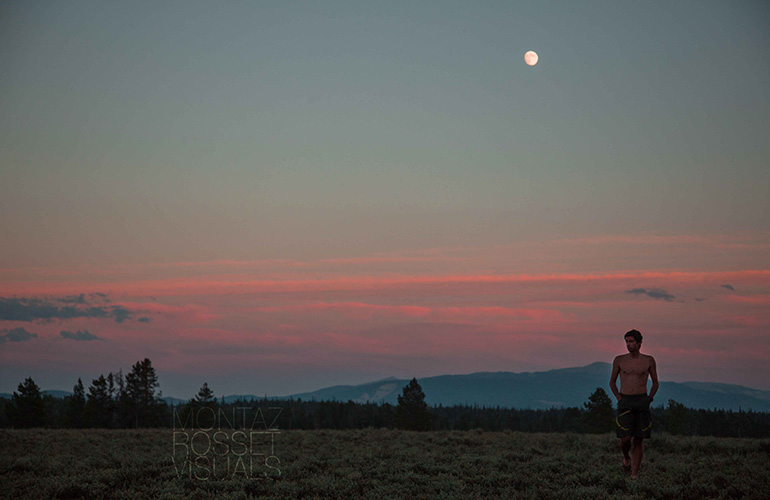 Relaxing in the wilds of the Teton Range. © Montaz Rosset Visuals