Display - modes, views, and states
Your Suunto D5 has three buttons that have different functions in different views. Short pressing or long pressing them gets you to different functionalities.

Suunto D5 has three main dive modes: Air/Nitrox, Gauge and Free.
Press and hold the middle button to enter the Main menu and select the appropriate mode for your dive under Dive settings » Mode. Select Off if you want use Suunto D5 as a regular watch. In this case all dive functionalities are switched off.
Suunto D5 automatically restarts to change mode.
Different dive modes have different views. Some views are available by default, some of them can be made available through customization in Suunto app.
For more detailed information on the views available in the different modes, see Dive modes.
Suunto D5 automatically switches between surface and dive state. If you are more than 1.2 m (4 ft) below the water level and water contact is on, the dive state is activated.
In a default dive display, you see the following information: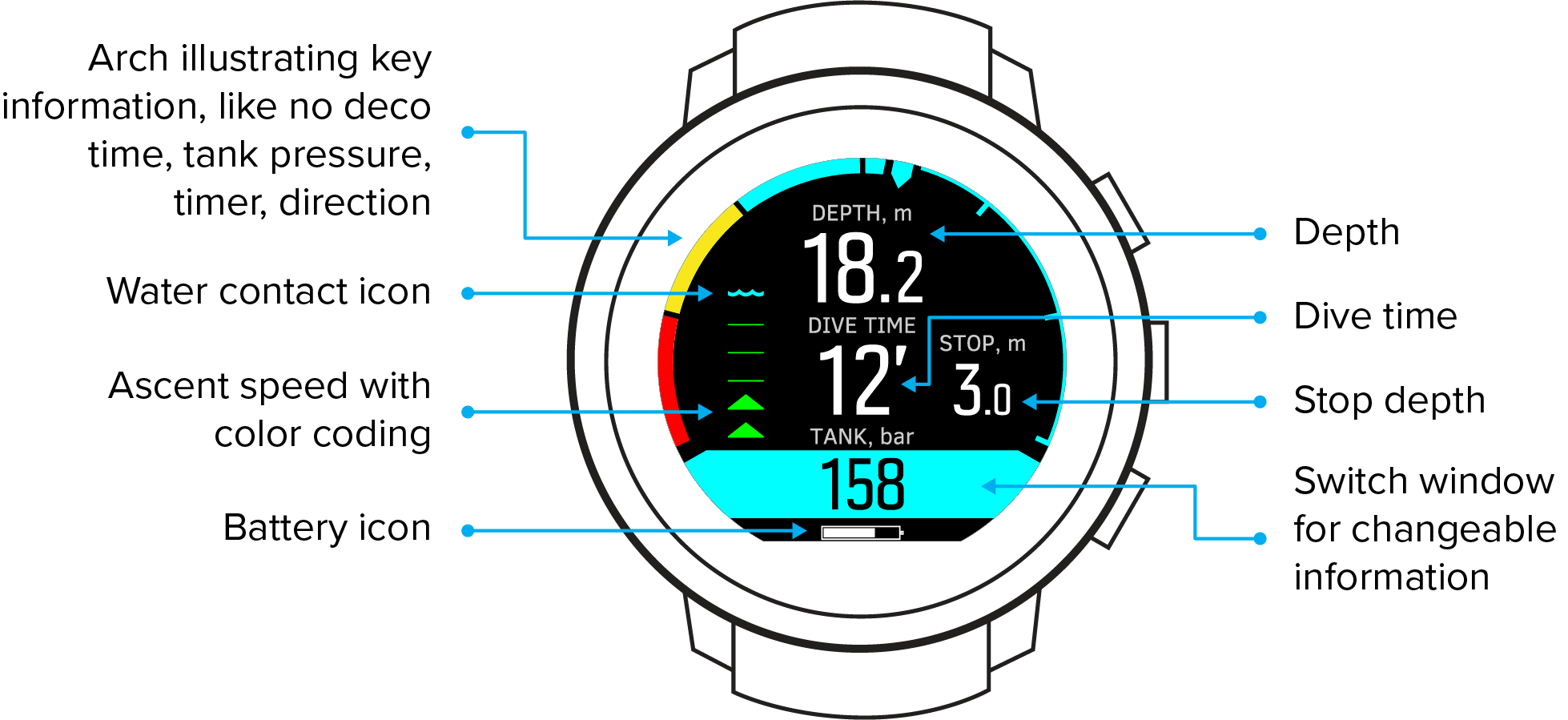 The switch window can contain different types of information that can be changed by short pressing the lower button.
For a complete map of the available menu items within your Suunto D5, see Menu.