On a big screen device like an iPad or an Android tablet you can experience richer texture and detail while planning routes and analyzing your training data. Read on to learn more!
Suunto app is now compatible with iPad and Android tablets. You can find the app for your big screen iOS device in App Store and in Google Play for Android devices.
Here are some tips, tricks, and benefits of using Suunto app on a bigger screen!
Update: In addition to iPads and Android tablets, you can also use Suunto app on Mac computers with M1 and M2 processors!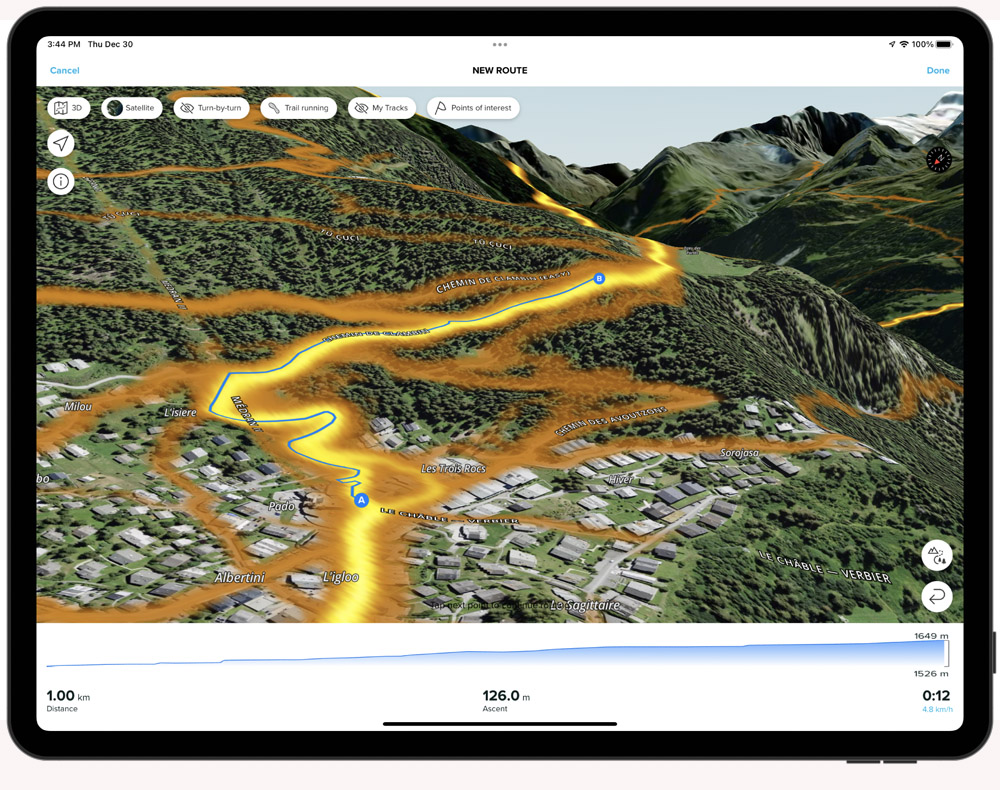 Plan routes
A big screen is great for route planning. Use different map layers, switch between 2D and 3D and get inspiration from our sport-specific heatmaps. 
To sync your routes to your watch, you don't need to pair your watch with the tablet: Once saved, the routes are uploaded to the cloud and automatically synced to your watch the next time you open Suunto app on your phone.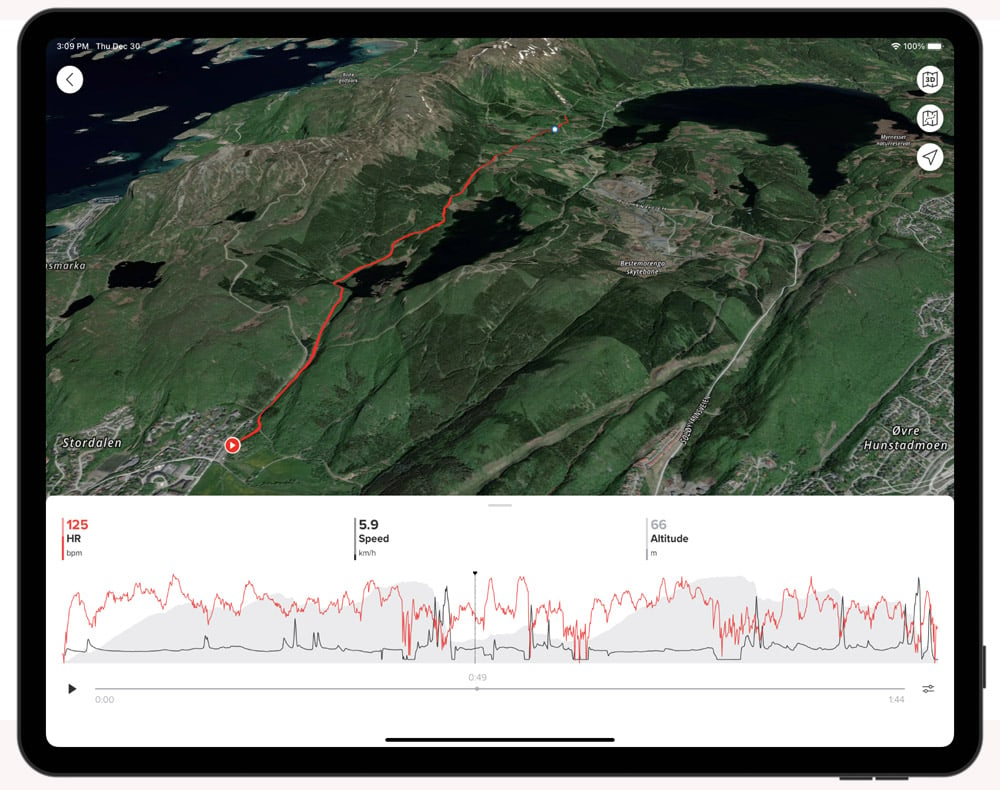 View in 3D
To get a good view of your – or your friends – adventure, play a 3D animation of the activity. Simply go to your activity, hit the play button, and enjoy the views!
And hey, you can also share a link to your activity with your friends and they will be able to see a 3D animation of it on a web browser. To share an activity, tap the share icon and select 'Share link to activity'. Add a description and photos to enhance the experience and to tell the full story.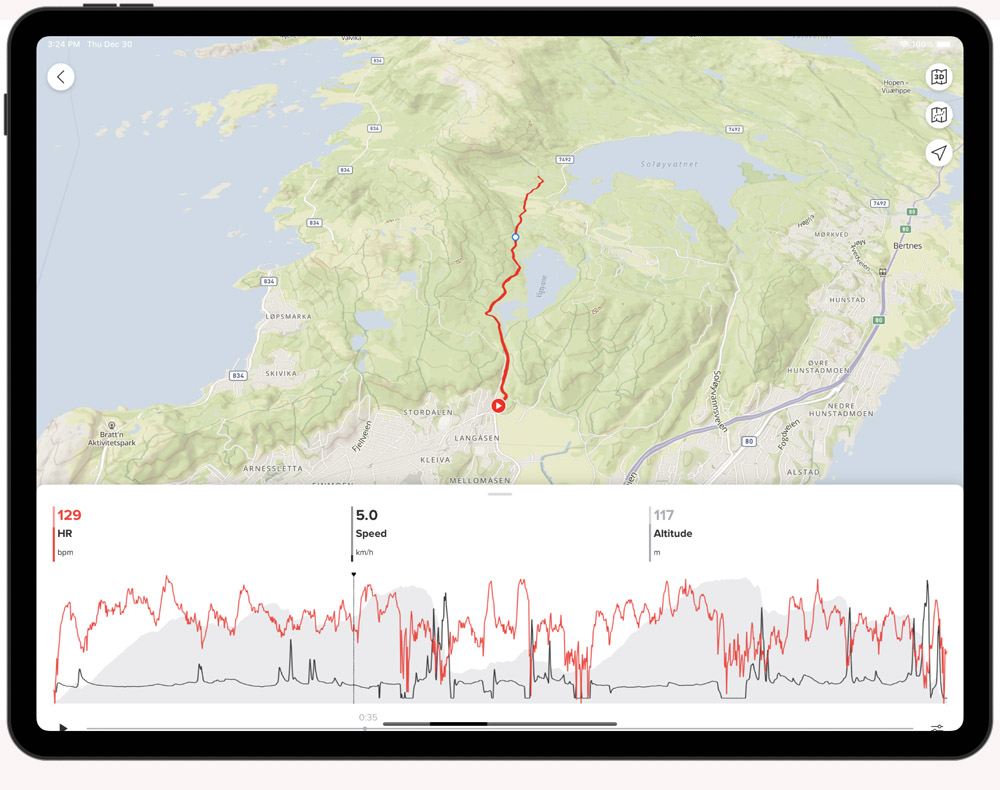 Analyze your workouts
Analyze your activities in detail with maps and workout graphs: simply go to the activity, click map and you will enter a view with editable workout graph. You can select the data you see in the main graph, comparison graph and the background graph. Tap a point on the graph and drag to move. Turn the device sideways and you will see the graph in more detail!