Battery
Suunto D5 has a rechargeable lithium-ion battery. Charge the battery by connecting Suunto D5 to a power source with the included USB cable. As a power source use a USB port of 5Vdc, 0.5A.
The battery icon in the bottom of the display shows the battery status.
| Icon | Explanation |
| --- | --- |
| | Battery level is OK. |
| | Battery level is low. Less than 3 hrs left. |
| | Battery level is low. Less than 2 hrs left. Recharge needed. |
| | Battery is charging. |
For Suunto D5 the battery and charging notifications are as follows:
When USB is connected for charging and every time you press a button during that time, the following pop-up notification appears: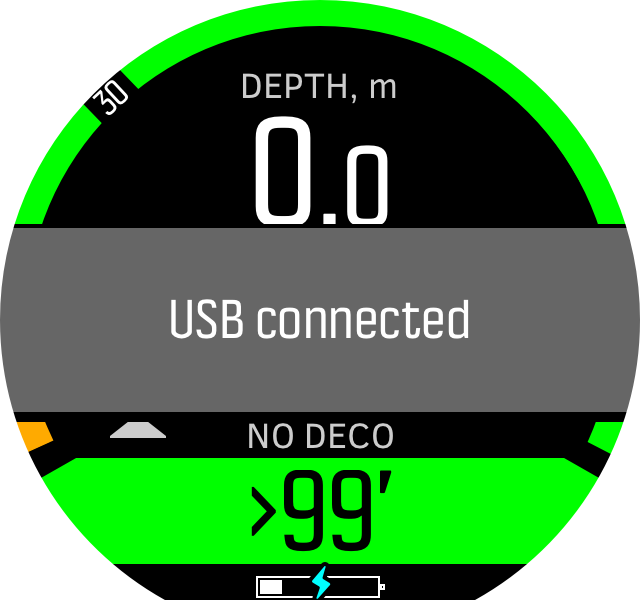 When charging from a wall outlet you will see the following screen: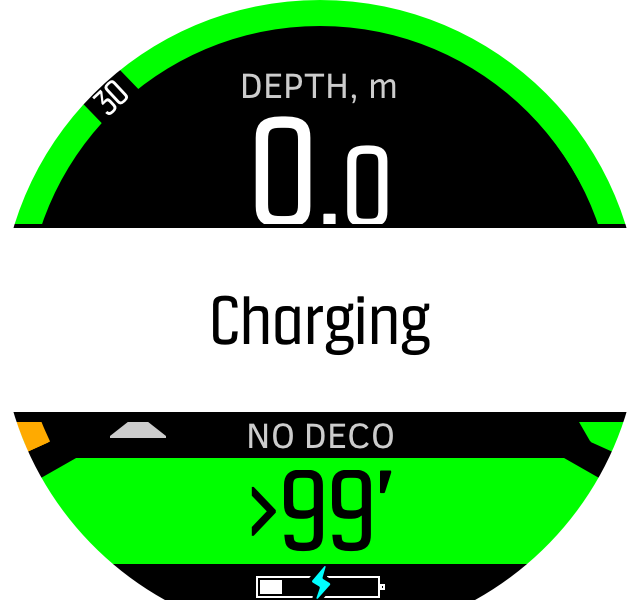 In watch view, dive views (but not during dives), and during dives a yellow 'Battery low' pop-up appears (see below) when there is less than 3 (three) hours left from battery time. If you press any button the pop-up disappears.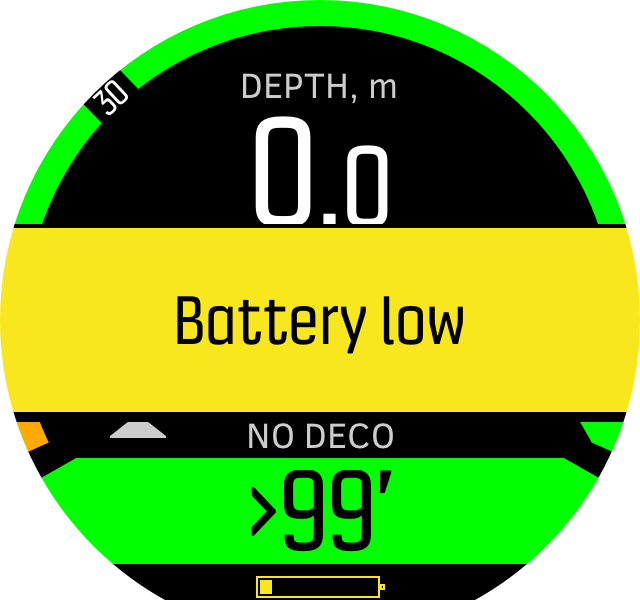 When the time left decreases to 2 (two) hours a 'Recharge needed' red pop-up notification appears. The red pop-up will stay on the screen on top of everything else and you cannot make it disappear until the device is charged or you change to time view. In case of scuba diving, when the charge level drops below 2 (two) hours, you cannot start a dive with Suunto D5. For freediving the limit is 30 minutes.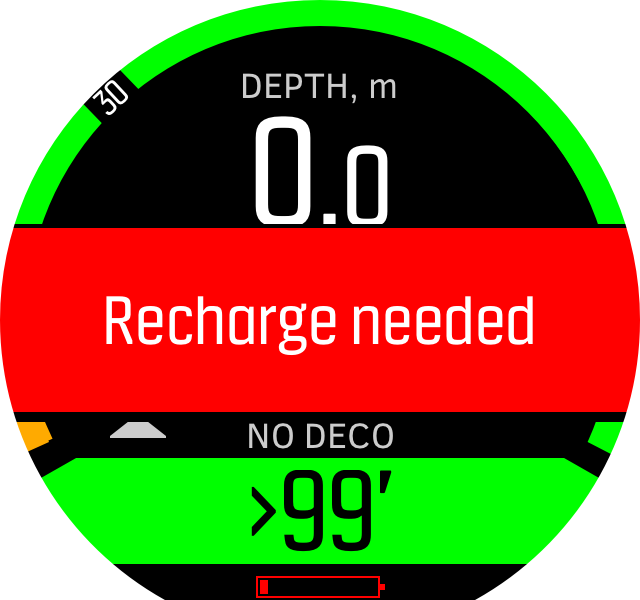 During a dive the red battery icon (see above) is displayed. The notification pop-up comes only on the surface so it will not cover information on the display during a dive.
When the battery runs empty, a charging symbol on a blank screen notifies you to recharge your Suunto D5.