Checking your location
Suunto Ambit2 S allows you to check the coordinates of your current location using GPS.
To check your location:
Press
to enter the start menu.
Scroll to

Navigation

using and enter with .
Press

Location

.
to select
Press

Current

.
to select
The watch starts searching for a GPS signal and displays

GPS found

after acquiring the signal. After that your current coordinates are shown on the display.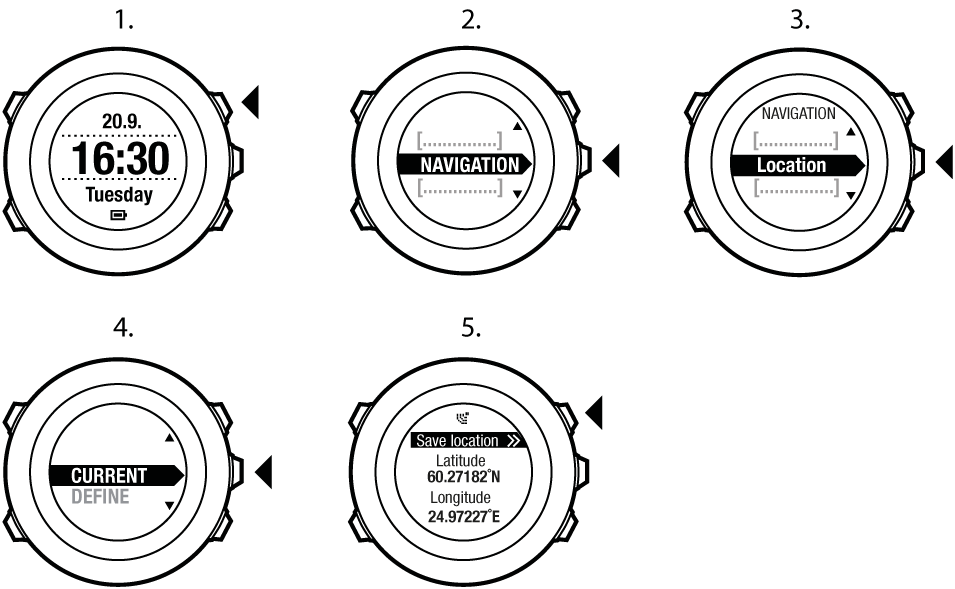 TIP:
You can also check your location while you are recording an exercise by keeping Next pressed to access the options menu.