It's 7000 m of elevation gain and 300 km and ice climbers and alpinists Matthias Scherer and partner Tanja Schmitt aim to cover their Tour Mont Blanc in less than 24 hours.
It's the highest mountain in the Alps and cycling around the base of Mont Blanc takes most people around five days.

Matthias Scherer and Tanja Schmitt aim cycle it on racing bikes in less than 24 hours this Sunday.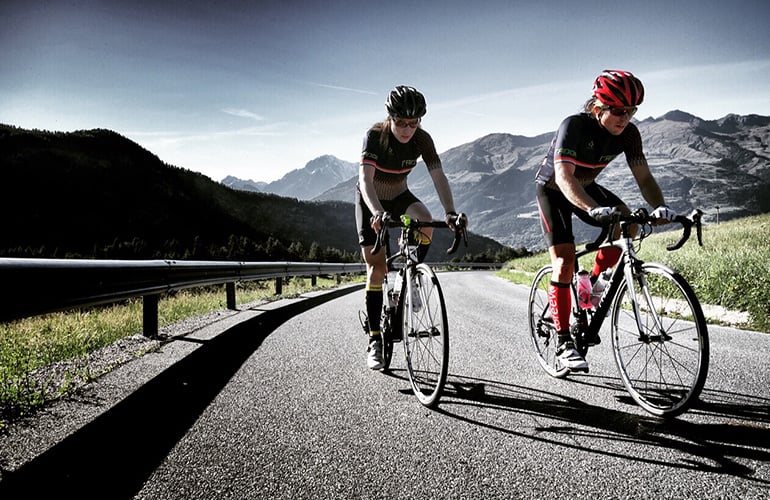 © Matthias Scherer
They've been climbing mountains and frozen waterfalls for over 15 years together and for them Mont Blanc – with its stunning ice channels and snow covered flanks – is a symbol of their shared passion.

"Mont Blanc for me is something like a church," Matthias says. "When I see it, it reminds me there's something higher and more important in life to long for than numbers and training."

The unsupported tour will be the ultimate test of their bodies and minds before autumn arrives and their ice-climbing season begins. The most challenging part, however, will be staying focused and fueled.

"You have to be extremely concentrated the whole time," Matthias says. "The descents are very tricky, the roads aren't always good, as they have holes.
"You have to stay fueled if you want to keep a rhythm."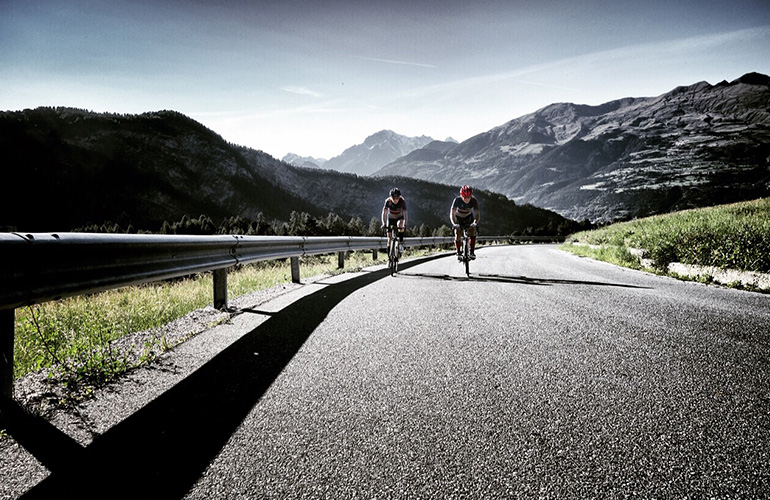 © Matthias Scherer
They'll be drinking water every 10 minutes, taking electrolytes every 13 minutes, eating energy blocks every 20 minutes and sandwiches before each long downhill to allow enough rest time for digestion. Another challenge is making sure they don't push too hard too early on in the tour.

"At the beginning of a big tour like this it's common to be a little bit euphoric and to push too hard," Matthias explains.

To avoid this, they will use their Ambit3 Peak watches to ensure they keep their heart rates at 70 per cent of their maximum. They'll also use their watches to record their elevation gain and for GPS tracking to navigate the few stages of the tour they're less familiar with.

"It's going to be a long training day for us, but I don't expect to be broken," Matthias says. "I plan to go climbing right away on Monday."