The location for the Suunto Vertical Blue could not be more conducive to diving deep. Dean's Blue Hole is a natural wonder and is the deepest known blue hole in the world. Situated off Long Island in the Bahamas, it opens up approximately 10 m beneath the surface before plunging to 202 m.

"It has a reputation for being the greatest freediving location on the planet," says multiple record holder and Vertical Blue organiser Will Trubridge. "Its deep, warm and calm waters which are literally a step off the beach, provide the best environment for freedivers to attempt to break national or world records, or just to exceed their own personal bests.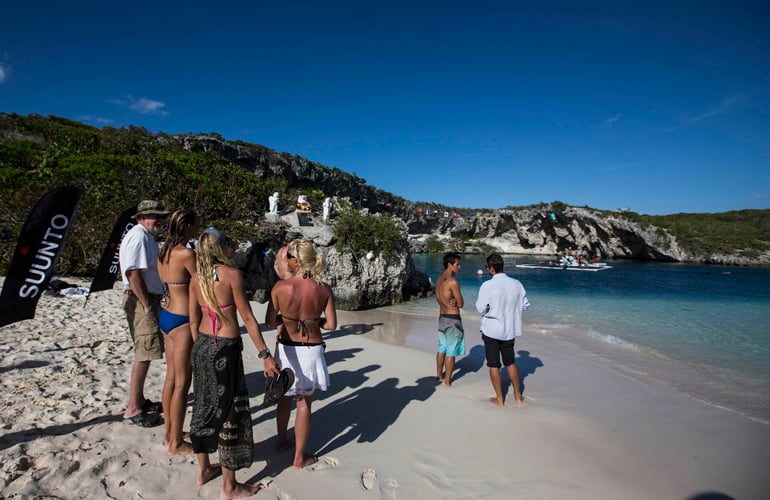 Spectators on the beach. Photo ©zooom.at/Samo Vidic
"Spectators can watch the whole event from the warm Caribbean water, while feasting on local seafood salad that is prepared on the beach," he adds.  "It is an event like no other, not just in freediving, but in all sport."

One of the area's attractions is also its remoteness. Long Island, Bahamas is not as developed as many Caribbean destinations – just getting there is an adventure. Hotels and bars are laid back and you're unlikely to bump into lots of other tourists. In fact, during the nine days of Suunto Vertical Blue, probably every hotel guest will be a fellow freediver, which adds to the familiar atmosphere that makes the event so special.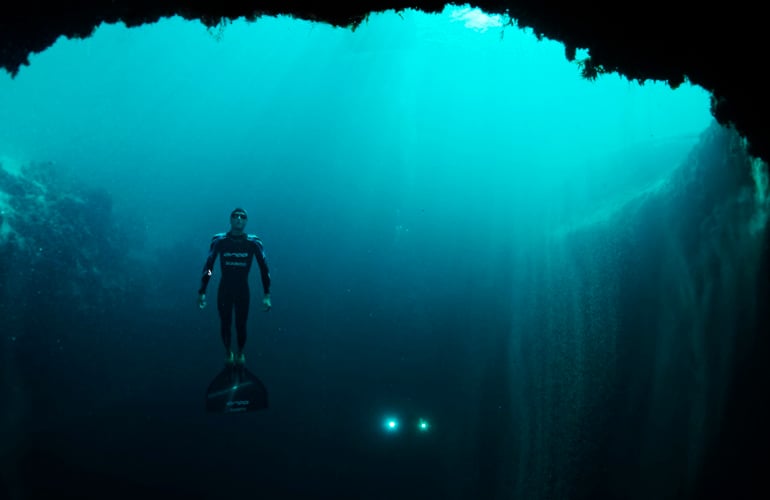 Dean's Blue Hole, the view from 15m. Photo: zooom.at/Agustin Munoz