Even if you're just a casual diver, you've heard of Dean's Blue Hole in the Bahamas. The deepest saltwater blue hole in the world, at over 200m, it's a mecca for underwater adventures of any sort – from scuba divers to free divers.
But what many don't realize is the island nation is home to not only this natural wonder, but many more as well. The caves are referred to as the Abaco Blue Holes, it's one of the most diverse and vast cave diving areas in the world – with many caves still unmapped.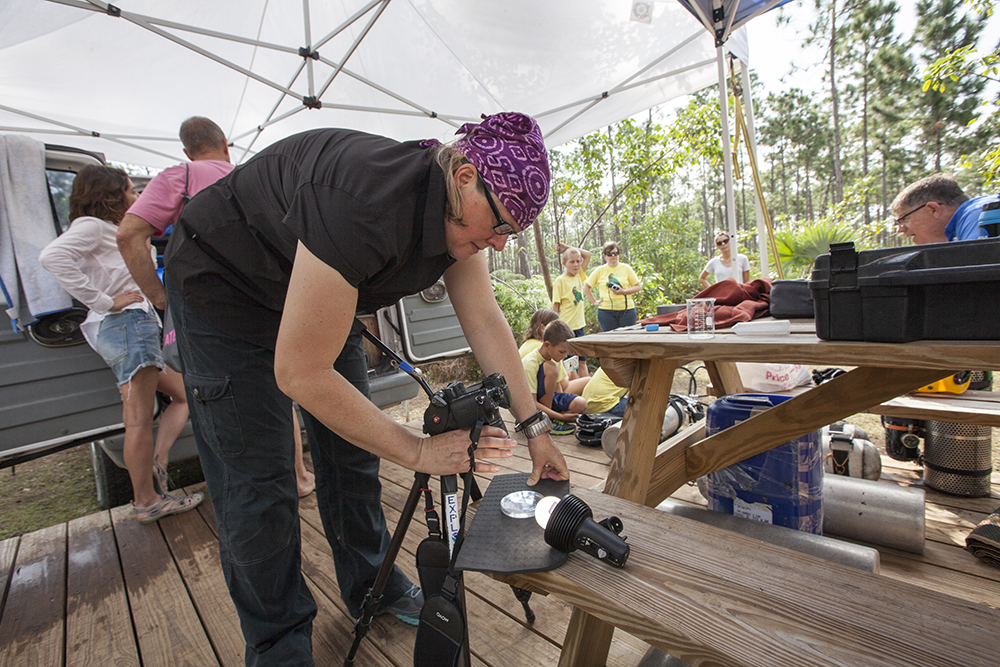 That's precisely why Suunto diver Jill Heinerth will join an elite crew of divers in the Bahamas for a massive survey and documentation push on the Abaco Blue Holes.
"I will be joining an elite crew of some of the finest cave diving explorers on the planet, lead by Dr. Kenny Broad, we will be joining Brian Kakuk of Bahamas Underground, and the Friends of the Environment in Abaco," says Jill.
The area is rich in dive history – her partners on the project have been exploring these caves for over two decades. You can make legendary dives through areas like Fangorn's Forest in Dan's Cave, or see artifacts such as 3,000-year-old crocodile skeletons in Sawmill Sink. Of course, diving here is with no small risk – as always with cave diving, the right equipment and a wealth of experience from at least someone on your team are absolute necessities.
What's the occasion for the study? "After over a decade of hard work, these blue holes have recently become protected within a newly designated national preserve," Jill tells us. What's even more interesting is that while this project is an underground operation, it isn't undercover. They'll be broadcasting almost live. "The team also has an aggressive outreach initiative that will include satellite transmissions to classrooms from the field and advanced 3D imaging efforts that will help to develop interactive resources that will help topside visitors get a sense of the beauty that resides beneath their feet."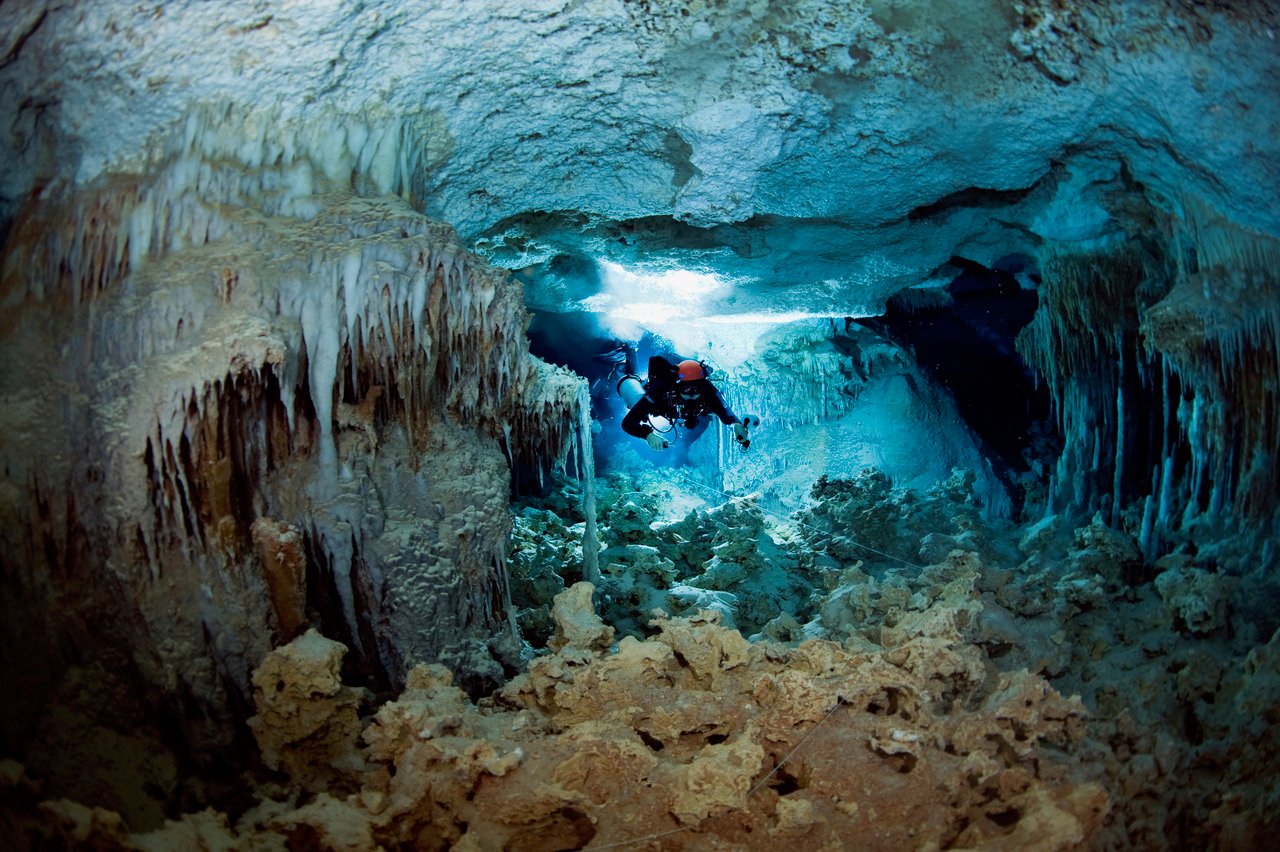 Things they'll see in the caves include stalactites and stalagmites formed by deposited calcium. They can be rich environments for marine life – Bahamas-based diver Brian Kakuk calls them 'overstocked aquariums' – and they hold unknown potential for research – and it's big win for research. These caves have been important laboratories for climate change science and biological studies and their new added protection will undoubtedly offer many more opportunities for science.
Follow along to see the Abaco Blue Holes project in action!

Watch Jill Heinerth's Expedition files on Youtube.
Get ready for hangouts by satellite: Virtual Field Trips to the Bahamas!
This week a new BGAN unit (textbook sized device that allows video Google Hangouts from pretty much anywhere on the planet) will head by boat to Abaco in the Bahamas on a National Geographic Expedition with Kenny Broad and Jill Heinerth.
Read more about the project at intotheplanet.com