We believe running and the outdoors are for everyone!
This Pride Month, we are calling all LGBTQIA+ trail runners to participate in the 2nd Annual LGBTQ+ Running Retreat in the North Cascades this October, hosted by Queer Pro Ultra-Runner, Suunto ambassador Ryan Montgomery and Aspire Adventure Running!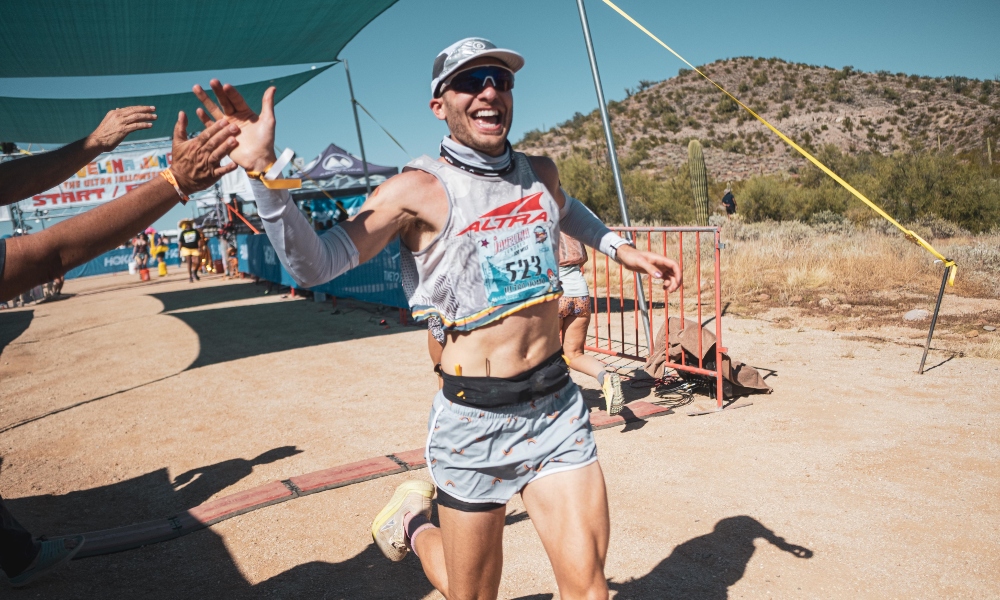 Ryan having a blast at the Javelina Jundred 100-miler. (Image by Nick Danielson)

"A couple of years ago when I started becoming more visible as a queer-identifying elite athlete, I recognized that the opportunity to compete at an elite level also comes with the opportunity to make an inclusive impact in the sport," says Ryan.
"Running has been my conduit and my catalyst for really helping me understand who I am — to come out of my own closet and to be comfortable with my own identity. Part of the genesis of the Out Trails LGBTQ+ Running Retreat is to help other queer-identifying athletes have an opportunity to push themselves physically and mentally, alongside a supportive community, to learn something new about the outdoors or themselves."
All experience levels are welcome
The LGBTQ+ Running Retreat is inviting 40 runners to Mt. Baker Ski Area, Washington, USA for 3 nights and 2 full days of running/hiking. If you are a member of the LGBTQ+ running community, we encourage you to sign-up for the running retreat now!
And to help eliminate the barrier for some members of the LGBTQ+ community, this Pride Month, Suunto is supporting the event with scholarships for 25 LGBTQ-identifying runners! Also the scholarship applications are now open.
Register for the running retreat here, or apply for the scholarship here!
To learn more about the trip, visit the Out Trails LGBTQ+ Running Retreat Course Page.
READ MORE