In its 10th edition this year, the Vertical Blue competition is comprised of three depth disciplines: Constant Weight, Constant No-Fins and Free Immersion (CWT, CNF, FIM respectively). #VB2017 is an AIDA sanctioned event which offers competitors six official dives to challenge themselves to obtain the coveted title of "Champion" at the most elite freediving competition in the world.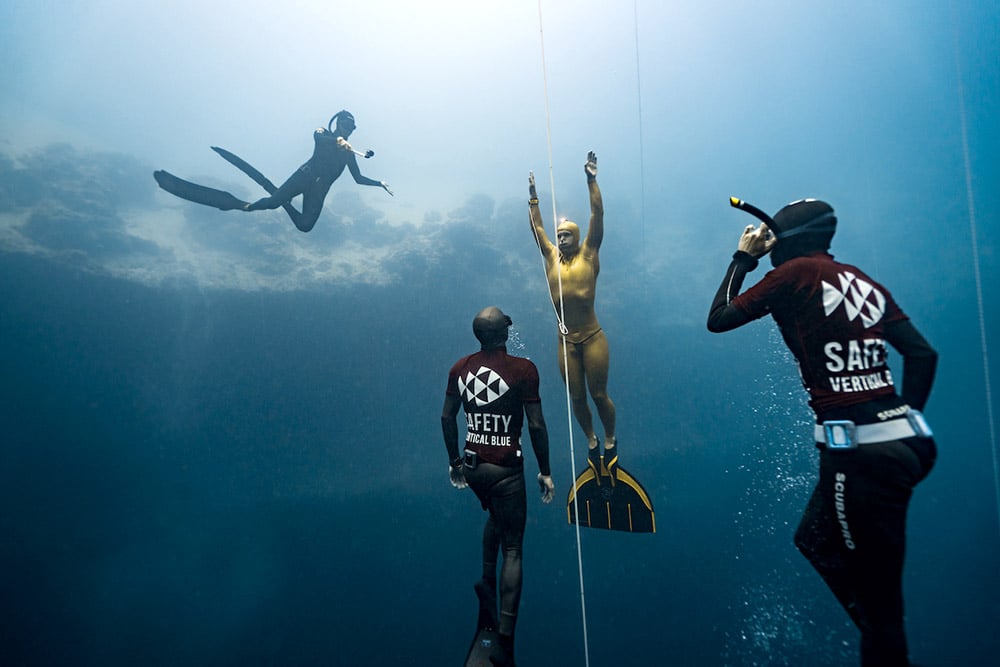 William's rival in free immersion, Miguel Lozano of Spain, will also be on hand to conquer new territory, as well as diving legends Davide Carrera & Homar Leuci of Italy. Heating things up for the ladies are world record holder Sayuri Kinoshita of Japan and first-time attendee (but renowned Italian mistress of the deep) Alessia Zecchini.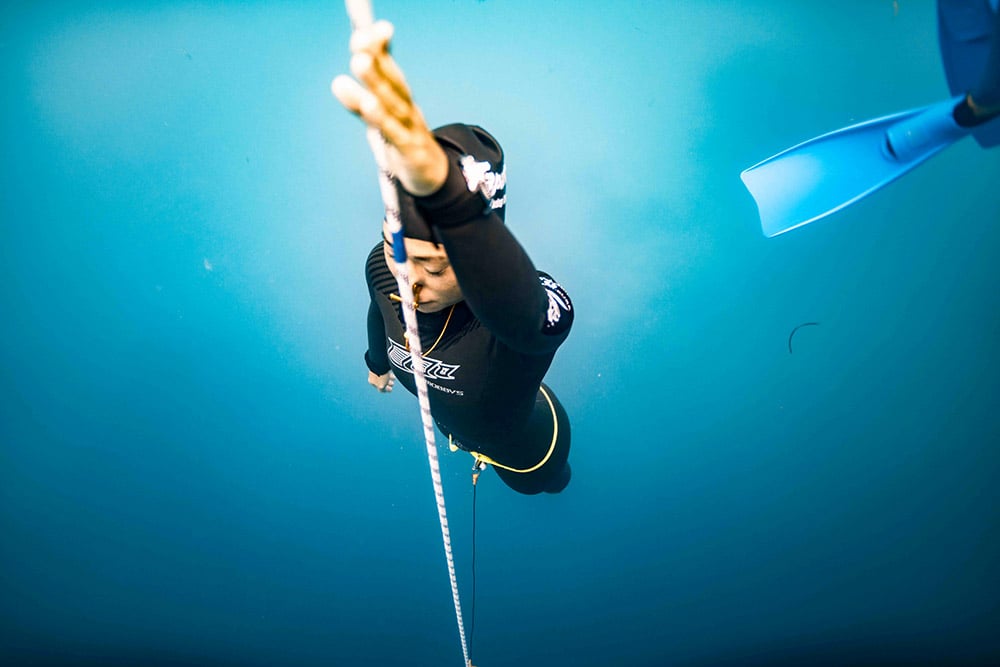 Over the course of the next 10 days freediving fans around the globe can watch the record-breaking battles among the world's most talented athletes, who are literally pushing the limits on what was once thought impossible for the human body to do.
Stay tuned here and via the Suunto Diving + Vertical Blue Facebook pages, the VB event website, Suunto & VB Instagram, the VB Youtube Channel, Trubridge's Twitter feed as well as the Vertical Blue twitter handle & hashtags #VB2017 and #verticalblue for a live feed from the platform, amazing videos & images and results.
Join us as we watch dive history in the making!

All images © Daan Verhoeven/Vertical Blue