After 114 days, averaging an incredible daily distance of 47 km, Suunto supported athlete Patrick Sweeney has reached Boston, completing his epic run across the USA.
You might expect Patrick Sweeney to be taking it easy on his native Manhattan Beach in California after just finishing a run across the USA.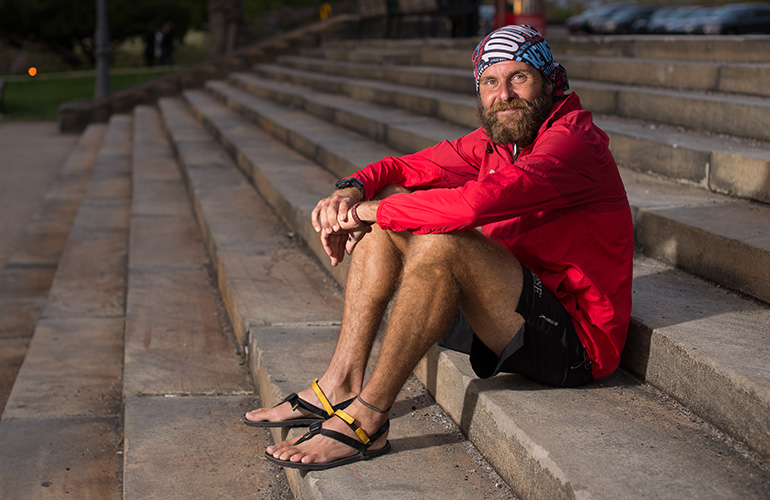 Patrick went through one pair of Luna Sandals and two and a half pairs of shoes. © Lee Shelly
But one week after completing the 5400 km journey from west to east, the 36-year-old is competing in a 50 km race, and only the first of his race season.
When you're feeling as good as he is, why not?
In the last week of his run across the country he felt so good he had to slow down so he could meet up with friends and supporters.
"When I scaled back I had strange feeling of guilt, like I should be out there doing more miles," he says.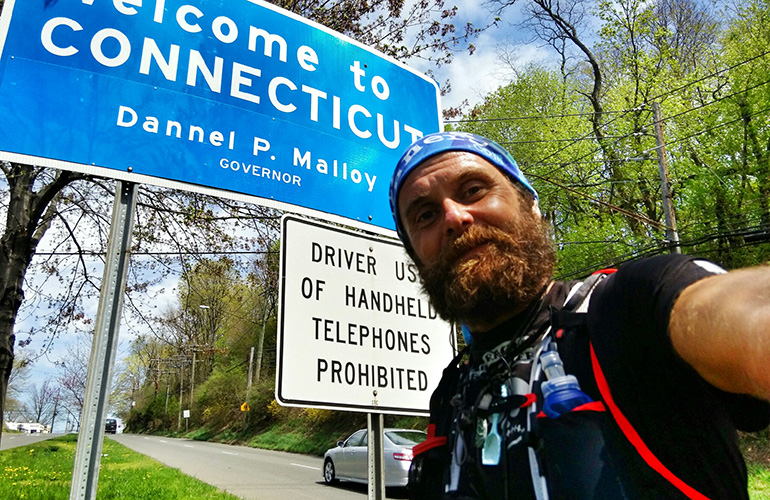 He remembered to shave on the first day of his epic run. © Patrick Sweeney
Patrick started off his adventure running a marathon a day. This increased to about 64 km and his biggest day was 84km.
Running was so much a part of his waking life that it crept into his dreams.
"I'm having running dreams very similar to the kind you have as kid when it's summer holidays and you dream you're late to school or missed a test," he says. "When I close my eyes I feel like I'm still out there on the road.
"Part of me wishes I was, but I'm also happy to be home and excited to start my racing season."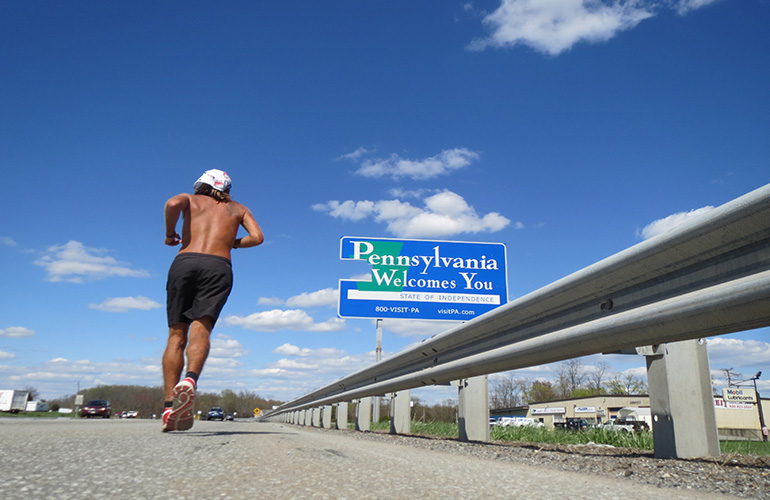 Pennsylvannia was one of nine states he ran through.
His run across the country was to raise money and awareness for the 100 Mile Club, a cause close to his heart. The non-profit organization encourages young people to run 100 miles a year, with the aim of improving their fitness, learning and self-esteem.
As a child, Patrick had a bad diet and was overweight. Now the healthy vegan believes adults should teach kids it's not about being the best or coming first, but about making positive life decisions that add up, one by one.
"All in all I raised ten grand for the cause, but more importantly I hope I inspired some kids and adults to be more active, to go after their dreams and dare to try something they could fail at," he says. "I didn't know if was going to succeed and I did."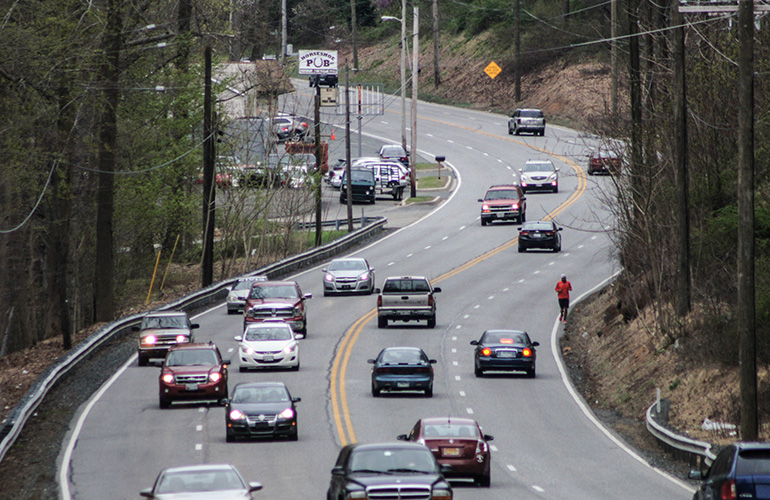 Running on the shoulders of busy highways were the only times he felt stressed.
Out on the road, Patrick learned to appreciate the small things in life, such as a good meal, a helpful stranger and the group of friends supporting him on the journey.
When the weather turned bad or his feet hurt, the mostly barefoot runner kept himself motivated by living in the present moment, embracing each new obstacle as an experience he might never have again.
"I learned to deal with whatever came up and I will be a better runner in the future because of it," he says.
After leaving Los Angeles on January 16 and running through nine states Patrick arrived in Boston on May 9.
"Every state I ran through had it's own charm," he says. "I think the hills of Virginia were the most beautiful and the people of Mississippi were the most kind."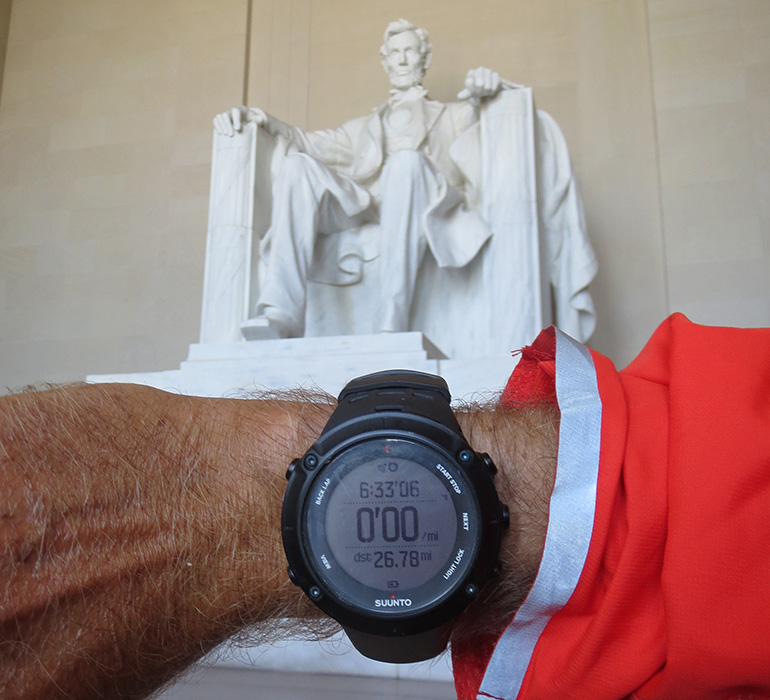 A quiet day on the road; only 42.8 km! © Patrick Sweeney