'Caveman Conrad Stoltz is expecting to set some important firsts in 2015.
In the next month the four-time winner of the XTERRA World Championships and Olympic triathlete will become a father for the first time.
It means he will be racing less in 2015. But does that mean he'll lose his fiercely competitive edge? Hell no, he says. In fact, this year he expects to gain an edge.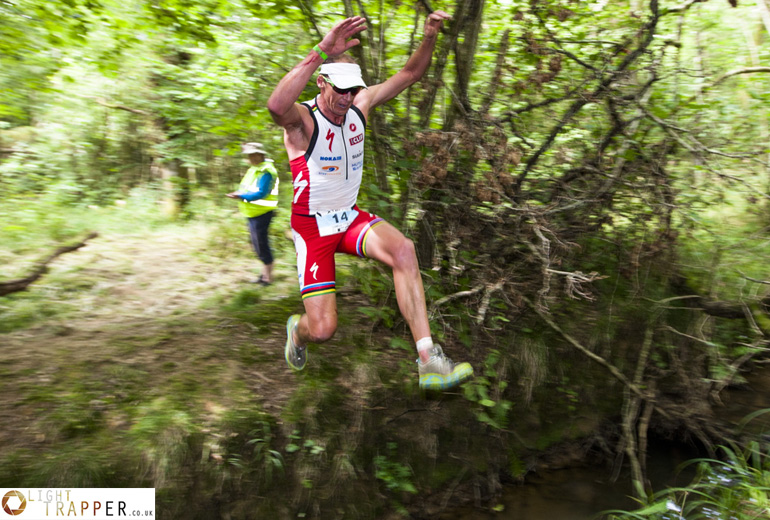 Conrad says 2014 was the toughest year of his sporting career. © Lighttrapper Photography
Having a child means another first; he'll be staying put in South Africa for his first winter – anywhere – in 23 years. He's been following a summer racing circuit since 1992, racing in the US and Europe over summer, then returning home to South Africa for its summer. "It's been one long, extended summer," he says.
Constant travelling to races around the world can be thrilling, he says, but also stressful and disruptive for high-level training.
"I think being based here is going to add a nice new dimension to my racing," he says. "I will be fresher and better prepared because I'll have my regular massage and my regular training venues."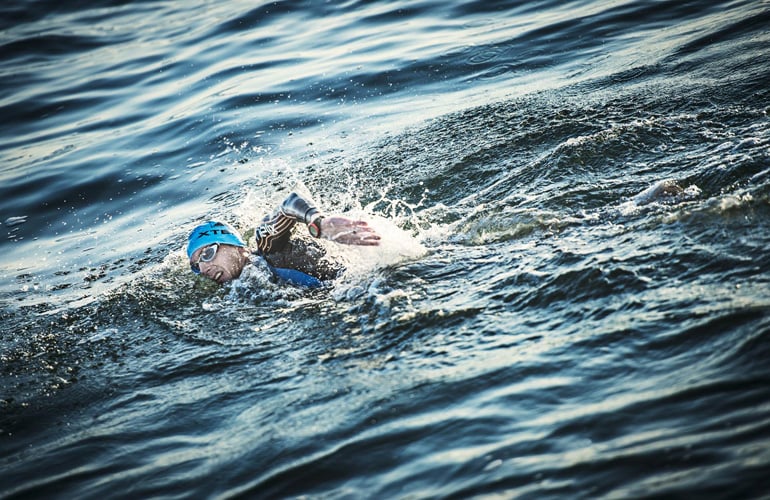 Caveman hopes staying based this year will improve his performance. © zooom.at/Markus Berger
He hopes this year is better than 2014, which he describes as the most challenging year of his entire sports career. Flat tires in races, sickness, falling down a flight of stairs before a race, injuries – lots of annoying little mishaps plagued his 2014.
"Being a professional athlete is such a roller coaster ride," he says. "The highs are really, really high and the lows and really, really low.
"You need a special personality to cope with that."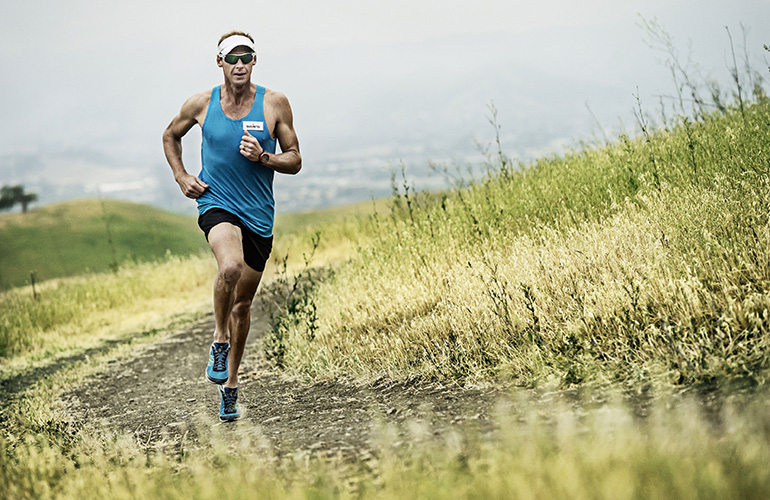 You have to have strong character to be a professional athlete, Conrad says. © zooom.at/Markus Berger
This year, however, will be different. Conrad has a quiet ambition for 2015; four and four. He's won the XTERRA World Championships four times and the ITU Cross Triathlon World Championships three times. He'd be pleased to make it an even four and four.
"This year the Cross Tri champs are being held in Sardinia," he says. "I've been looking at the maps and it seems the race suits me quite well."
Off the race circuit, Conrad is also working on one business project he says will revolutionize the way sport coaching is conducted online and on another project running events specifically catered to kids.
This year will also be the last year he will race professionally, Conrad has announced. Becoming a father of a baby girl, desiring more family time, writing an autobiography, riding his motorcycle more often all mean it's time for the 41-year-old to ease up on the gas pedal. Will he continue training and pushing himself after professional retirement? You bet it. But just for fun.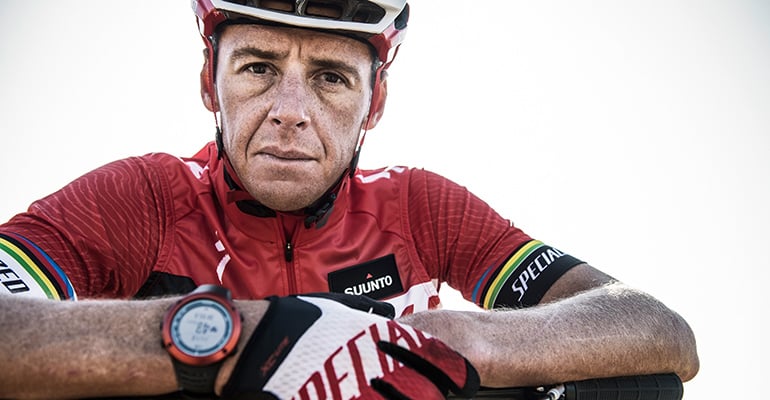 This year he aims to make it four and four. © zooom.at/Markus Berger