How do you film the world's fastest mountain runner? Filmmaker Sébastien Montaz says it's all about the emotion.
Dejame Vivir - Let Me Live - is the eagerly awaited second film from Sébastien Montaz to follow Kilian Jornet on the athlete's personal Summits of My Life project. It follows Kilian as he sets two mind-boggling record ascents on Mt Blanc and the Matterhorn. But it's much more than a documentary of the climbs, the filmmaker tells us:
"To me what's important is not the performance; that's not my thing. My background is as a mountain guide and I've always filmed people – the thing for me is to try and capture the emotions.
Kilian is someone who's happy, who has an entertaining personality. We wanted the film to be like him. So I asked him to shoot whenever he did something. Kilian has passion for the image and a very good understanding on how to make a film. He writes books, has a very good touch for telling stories using his phone or camera, he's posting stuff every day. He has a good eye and knows what works.
These very personal shots added something new to the film because people think they know a little bit more about Kilian. It's more intimate. We also involved the public. For the Matterhorn record I was asking via Facebook for their shots, which I included. It's the same concept – getting stories from the inside."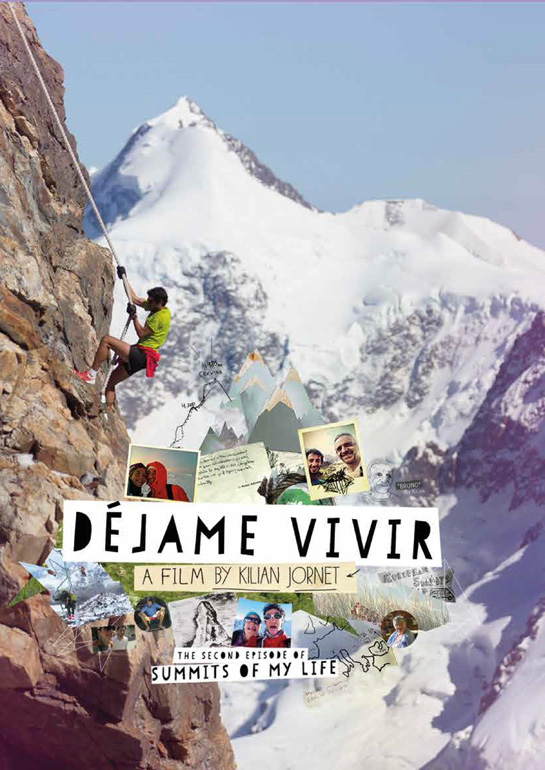 Kilian is not the only star of the film. There is also another mountain legend, who the team meet in Russia for a race on Mt Elbrus, Vitaly Shkel, a Russian mountain guide.
"His nickname is 'the monster' in Russian," continues Montaz. "There's a whole legend around him. He lived in this hut at 4,000m all summer just to prepare for the race. He was well prepared. Kilian was quite suprised to have someone who kept up with him! To me it was the highlight of the filming to discover this unique athlete."
It's also a highlight of the film to see the camaraderie and friendship develop between the small community of mountain runners who turn up for the race.
"Russia was fun," adds Montaz. "It's a bit of a wild region."
Déjame Vivir is available for download here.