The Arctic is warming faster than any place on Earth. Underwater explorer and filmmaker Jill Heinerth recently traveled north to document the troubling changes.
Part of being an explorer is being away from home for long stretches. "Some people say that the two greatest times in the life of an explorer are leaving home and coming home," Suunto ambassador Jill Heinerth says. "We will each feel loneliness and perhaps regret about moments away from those we love."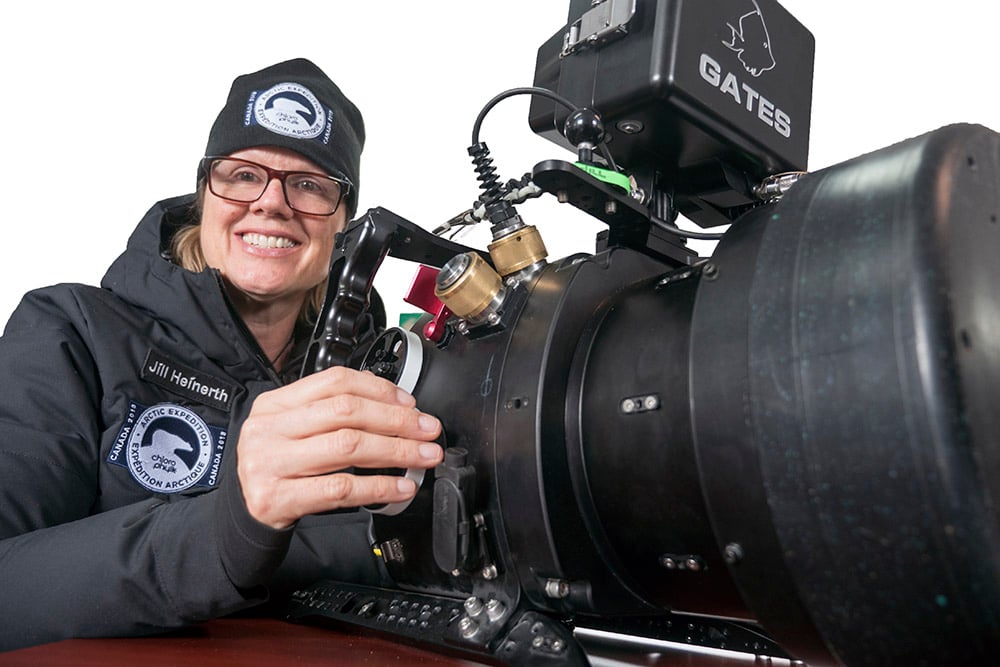 "We feel an overwhelming imperative to document and share," Jill Heinerth says.
But there are important reasons, sometimes for the greater good, that compel Heinerth and her peers to explore the ends, and depths of the planet. "We feel an overwhelming imperative to document and share," she says. "When we have a chance to do really good work, telling important stories for humanity, then we are at the top of our game. Adventure fuels our souls."
Telling an important story for humanity is behind Heinerth recently spending months in Greenland and the Canadian north. She has been on three expeditions to the Arctic to capture footage for an upcoming documentary film about the effects of climate change, called Under Thin Ice. She says the loss of sea ice is changing everything.
"The Arctic is warming faster than any other place on earth, so the changes are quite remarkable, even from year to year," Heinerth says. "We learn from indigenous people that there are many new things they must adapt to. The sea ice disappears earlier each year. The multi-year ice is lessening and the migrations of fish and mammals are changing with the warming temperatures.
"Atlantic cod move further north into the territory of Arctic cod, competing for food. Bowhead and humpback whales are now seen in the same place at the same time. They used to arrive at different times, spread out by a couple of weeks. If everyone arrives at the buffet at the same time will they wipe out the food stocks? We know for sure that everything is changing."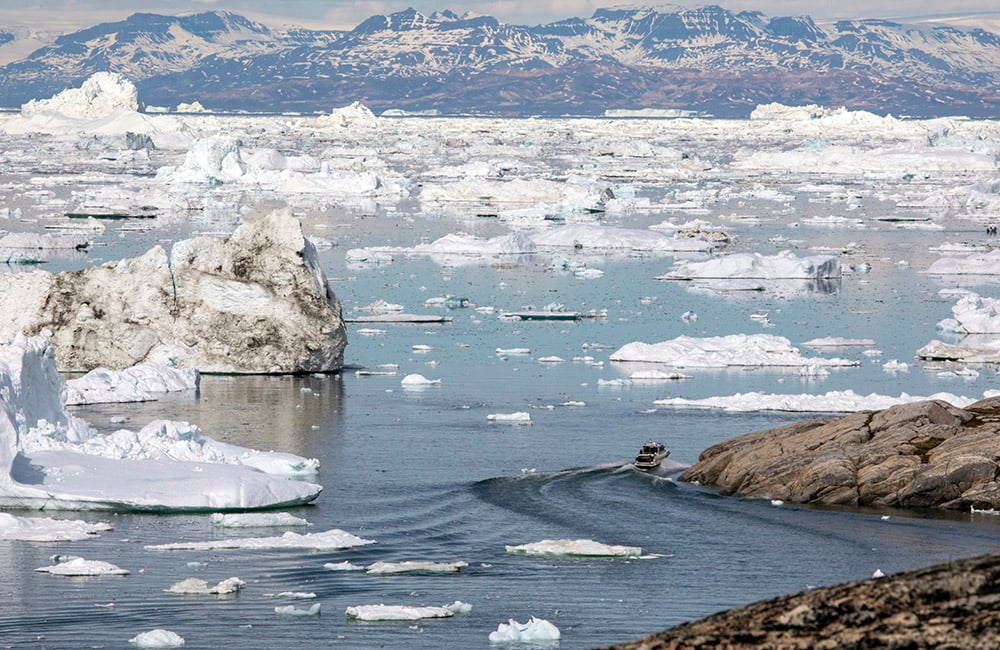 The sea ice disappears earlier each year.
Human-caused climate change is also impacting dive conditions, making it more challenging for Heinerth to do her job. "The bay in Ilulissat was filled with smaller bergs than normal, but it was choked with rapidly melting ice," she says. "The freshwater mixes with seawater, creating a halocline that is difficult to focus through."
"The melting ice also fizzes, filling the water with tiny bubbles. At times, we were in magically beautiful ice environments that were difficult to film. Warmer ocean temperatures also spawn more green algae that affects visibility."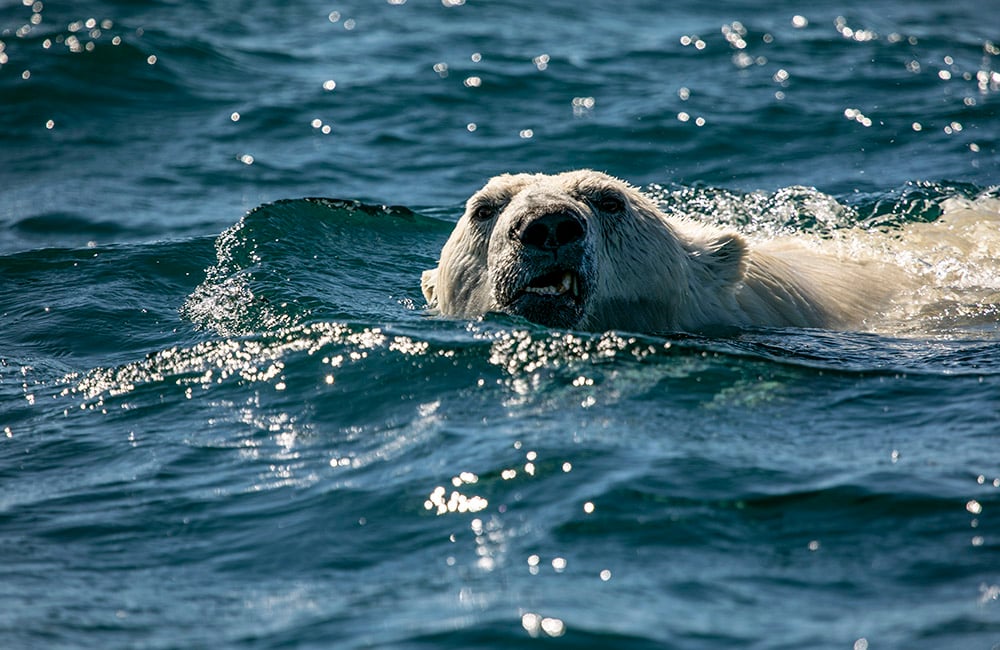 "It can take weeks or months of waiting to get the single opportunity for a great shot."


"Any time you film marine mammals, there is a challenge of first finding them and then finding good and safe conditions for filming them. It can take weeks or months of waiting to get the single opportunity for a great shot."
Heinerth, however, encountered more than enough wildlife for the documentary. On one day she got particularly lucky. Here is a passage from her journal on lucky day seven of her expedition to Nunavut, Canada's northernmost territory:
Yesterday's impossibly dangerous mess of jumbled ice is today's floe edge, where ice meets the ocean. We are able to walk right to the margin and peer down into the black water. It is alive with narwhals and belugas. I spot a rare bowhead whale and we run for the cameras to try to capture the sight. The sounds are intense. Deep breathing and forced exhalations fill the air with moist spouts from dozens of blowholes. I can see narwhal intermingling with belugas and can hear the canary chirps of the white whales. Groups of seven or eight are huddled together on the surface talking and breathing up to prepare for a dive under the ice which appears to be about four to six feet thick.
Follow Jill Heinerth's adventures on IntoThePlanet.com. And visit the official Facebook page for more information about the documentary Under Thin Ice.



GET BEHIND THE SCENES OF FILMING "UNDER THIN ICE"