He's blazed a trail across the mountains, set speed records on dusty trails to snowy peaks and above all, inspired a legion of fans to explore their own potential with his passion for the outdoors.
Kilian Jornet has now received some due recognition from those fans. The Suunto ambassador has been named National Geographic Adventurer of the Year.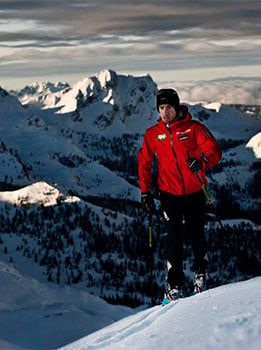 Kilian was among several explorers, climbers and adventure athletes shortlisted by National Geographic magazine for the prestigious honor, which is decided by public vote.
They included long distance swimmer Diana Nyad, explorer Sarah Marquis, climber Adam Ondra and many other inspiring individuals with impressive achievements in exploration, adventure sports, conservation and humanitarianism.
A record number of 75,000 people voted in total. Kilian was recognised for his contribution to mountain sports, for his speed ascents of Mt Blanc and the Matterhorn and his humble mountain-loving philosophy.
"The most exciting thing is that this prize comes from the people," Kilian says, "so I want to thank everyone who has voted for me and everyone who has supported me since I started on this. To feel that what I do can inspire someone, that it makes them go out in a quest for their dreams, that's what really matters."
"It's a great honor," he adds. "I don't run or make these records for the recognition, but it is nice to receive a prize where the people have voted for me."
To find out more about Kilian's achievements and his Summits of My Life project, go to his website. You can also follow his latest moves and check out his training and performance on Movescount.