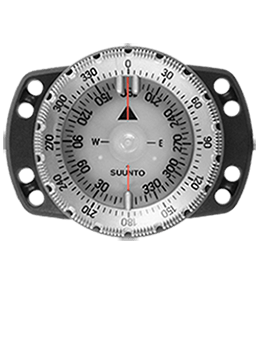 Suunto is releasing a new edition of the world's most popular dive compass, the Suunto SK-8.
SK-8, an update of Suunto's leading dive compass, features new fonts for enhanced readability underwater and an improved construction for faster stabilization.
Both northern and southern hemisphere models can be used over a wider area of the globe thanks to an upgraded magnet – meaning you can have total confidence when following your dive plan.
The Suunto SK-8 is available from December 2014.