High-performing sport designs, classic exploration, stylish urban wear – changing the look of your watch is now easy

Vantaa, Finland – Suunto launches today a new collection of accessory straps in various vibrant colors and materials, providing a quick and easy way to adapt Suunto watches for different needs and looks. The collection includes ventilated silicone straps specifically designed for high output activities, classic textile and silicone straps for exploration and outdoor sports, and stylish leather designs for urban wear.

All accessory straps come with a quick release mechanism and are easy to change without any additional tools.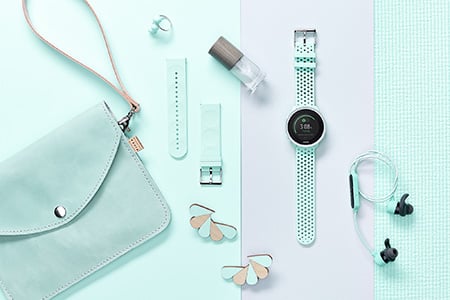 New high-performing ventilated strap design

Suunto introduces a set of silicone straps which feature an all-new ventilated design, ideal for high output activities where breathability is crucial. There are two strap widths, 20mm and 24mm, the narrower are compatible with Suunto 3 Fitness watches and the wider with all Suunto 9 and Suunto Spartan Sport watches.

The 20mm ventilated accessory straps color-match perfectly with Suunto 3 Fitness watches, and are available in White, Black, Ocean and Sakura. The 24mm ventilated strap designs give your Suunto 9 or Spartan Sport a fresh, new personality; choose from Lime, White or Black.


Classic designs for exploration and urban wear

Traveling or heading out on trails? Compatible with Suunto 9 and Suunto Spartan Sport watches, the durable woven textile straps in Black, Foliage and Concrete provide a classic look for casual outdoor exploration, while a selection of colorful silicone straps with diamond-patterned design are ideal for more intense outdoor activities. After your adventure, change style with a vegetable-tanned leather strap, available in Black and Brown, and your watch is even more prepared for your night in the town.

All Suunto silicone straps are durable yet comfortable to wear and easy to keep clean, also making them ideal for swimming and other high output activities. Suunto ventilated silicone accessory straps are sold in sets that contain two strap lengths, S and M, and the textile straps in sets that contain sizes M and L, enabling an optimal fit for different wrist sizes, or for wearing the watch on top of a sleeve.

Depending on the design, Suunto accessory straps feature either a polished, sandblasted, brushed or coated stainless steel buckle. Learn more about the new accessory strap collection at www.suunto.com/accessorystraps