Strong winds above 7000 m in the Himalaya have made things more difficult for Suunto ambassador Ueli Steck. But a good weather window might open just long enough for him to make a dash to the summit of 7861 m Nuptse. Here's part three of our four part series.

Swiss alpinist Ueli Steck is ready to make an attempt on Nuptse any day now.

While he's been enjoying good weather in Khumbu Valley, where he's been acclimatizing since late September, strong winds above 7000 m have forced him and climbing partner Colin Haley to consider an easier line up the notoriously difficult south face of the mountain.

Ueli caught up with fellow Suunto ambassador Kilian Jornet. © Ueli Steck

"We might start tomorrow or the day after tomorrow for an attempt," Ueli says. "We decided to choose a different route because of the conditions and weather. "The weather window is quite short and the conditions are not great. But we will try!"

No one has successfully climbed Nuptse via its highly technical south face since Valeri Babanov and Yuri Koshelenko first did it in 2003. However, whereas the two Russian climbers climbed it with fixed ropes, Ueli and Colin intend to climb it in the far more challenging alpine style, which means a one-time single push to the top.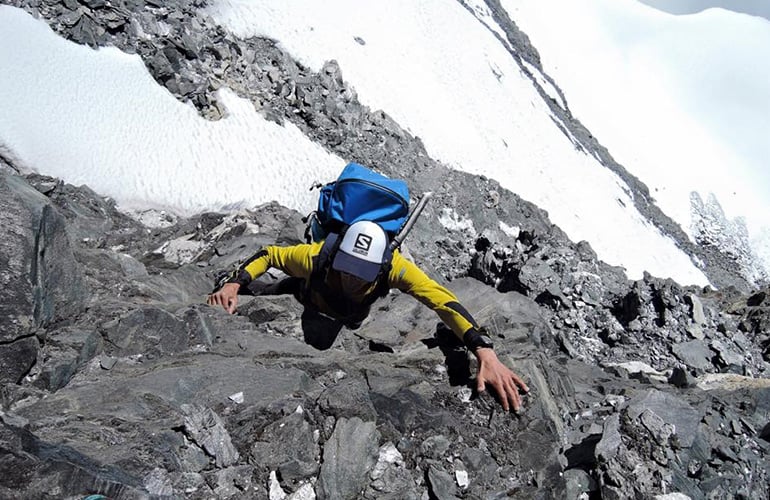 Kilian Jornet is training in Nepal. © Ueli Steck
Meanwhile, Ueli has been enjoying perfect weather up to about 6000 m. He's been spending his days running and climbing smaller peaks. Suunto ambassador and mountain runner Kilian Jornet is also in the valley and the pair caught up and went climbing together.

"Kilian, Helias Millerioux and myself did a little tour climbing today," Ueli says. "It's just great to hang out with these guys. It's very inspiring for me. The hope for Nuptse is still alive!"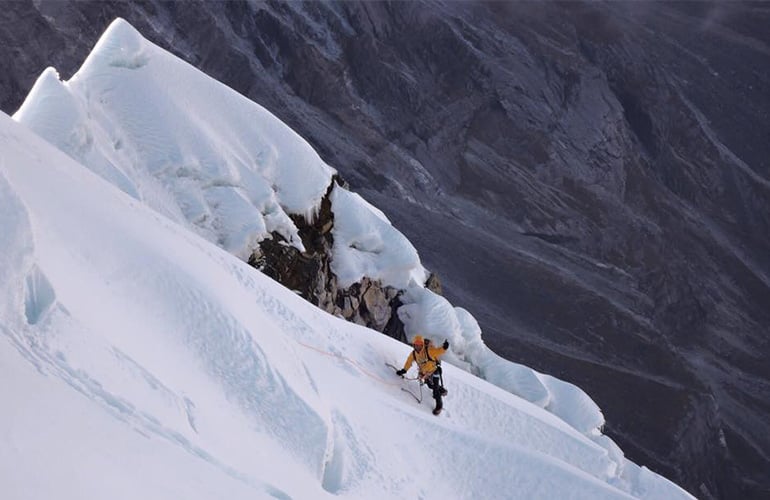 Tenji Sherpa on the summit ridge of Cholatse. © Ueli Steck
Ueli also teamed up with Tenji Sherpa, a Nepalese mountain guide, and together they climbed 6440 m Cholatse via its north face. In 2005, Ueli made the first solo ascent via the north face.

"Tenji became the first Nepali to climb this difficult face," Ueli says. "It's so cool to see this new young generation of Sherpa that loves to climb and not only for business!"

Stay tuned for the next report on Ueli's attempt on Nuptse. Click the links for part one and part two of our four part series.