Sport modes
Your watch comes with a wide range of pre-defined sport modes. The modes are designed for specific activities and purposes, from a casual walk outside to a triathlon race.
When you record an exercise (see Recording an exercise), you can swipe up and down to see the short list of sport modes. Tap the icon at the end of the short list to view the complete list and see all sport modes.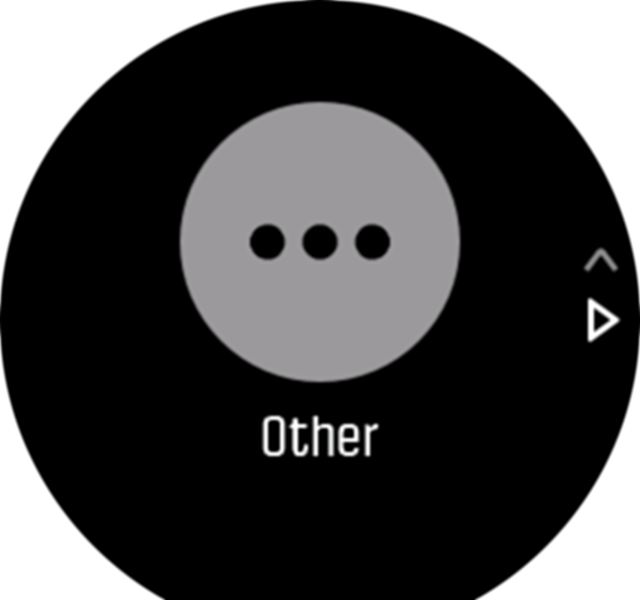 Each sport mode has a unique set of displays and views. You can edit and customize the information displayed on screen in the Suunto app. You can also shorten the list of sport modes in your watch or add new ones.
Swimming
You can use your Suunto Spartan Ultra for swimming in pools or openwater.
When you use a pool swimming sport mode, the watch relies on the pool length to determine distance. You can change the pool length as needed under the sport mode options before you start swimming
Openwater swimming relies on GPS to calculate distance. Because GPS signals do not travel under water, the watch needs to come out of the water periodically, such as with the freestyle stroke, to get a GPS fix.
These are challenging conditions for GPS, so it is important that you have a strong GPS signal before you jump in the water. To ensure good GPS, you should:
Sync your watch with SuuntoLink before you go swimming to optimize your GPS with the latest satellite orbit data.
After you select an openwater swimming sport mode and a GPS signal is acquired, wait at least three minutes before starting your swim. This gives the GPS time to establish strong positioning.