The Suunto ambassador set to race the clock on a 400 m track.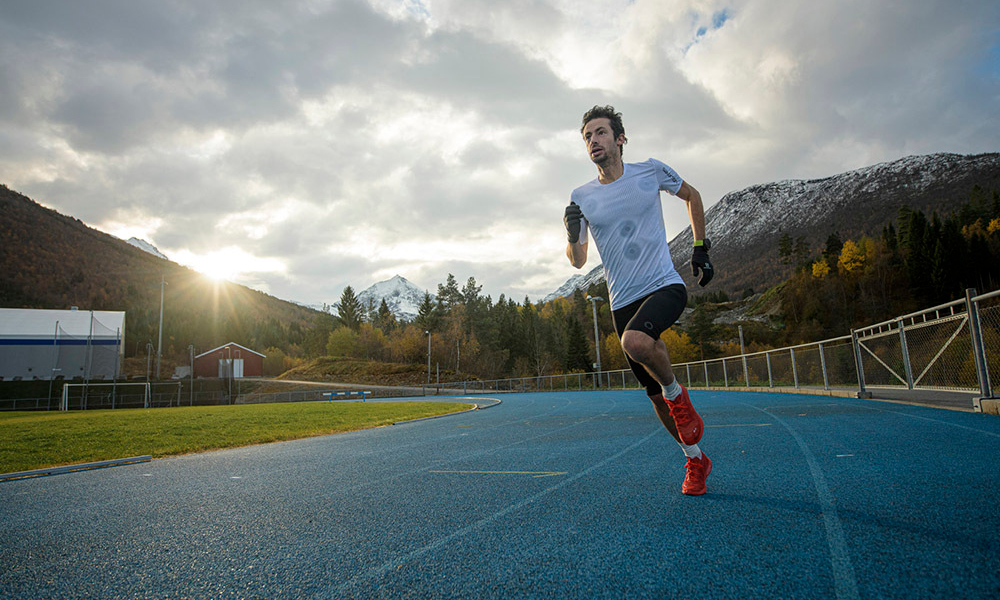 Transcendent Spanish mountain athlete Kilian Jornet, who climbed Everest twice in one week, is testing his legendary endurance prowess against an entirely different kind of challenge.
Coming up this November, Kilian will step onto a kind of terrain that he's unaccustomed to – a pancake flat 400 m (¼ mile) track – and run for 24 consecutive hours in a pair of Salomon's new S/LAB Phantasm road running shoes. For the 33-year-old, who has won elite races all over the world and in four categories – trail, ultra, vertical, and skimo – the Phantasm24 running challenge will push him out of his comfort zone, something he looks forward to. 
"The motivation is to try different things and see what I am able to do, whether that is climbing at high altitude or, in this case, running on flat ground," Kilian says. "It's fun to discover different things I can do, and training on the flat is a good test and an opportunity to learn in terms of nutrition and pacing, and then try to apply those things to different activities, like even mountaineering projects."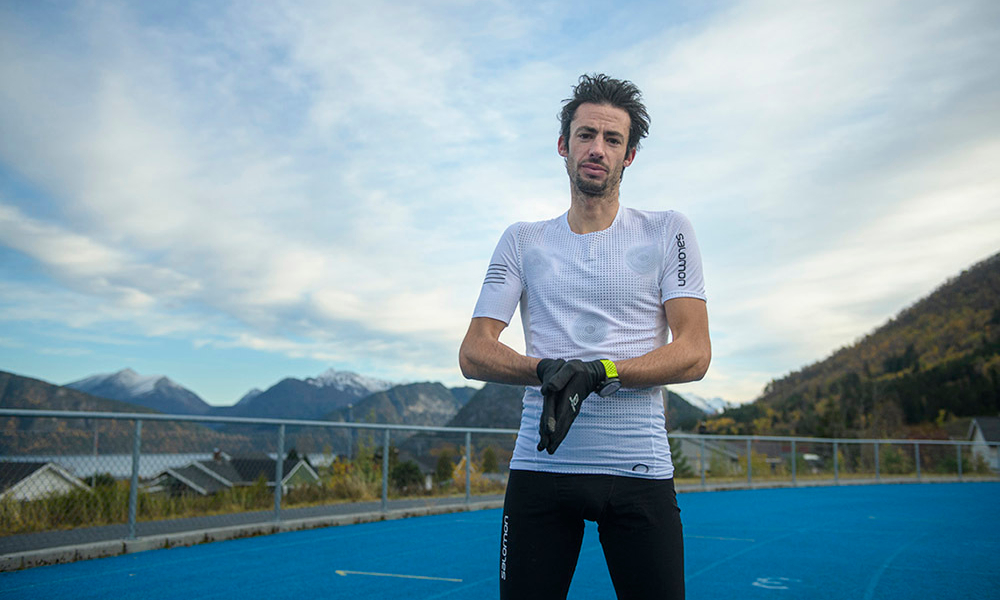 Going up against the Greek
Kilian will track his progress and split times with his Suunto 9 GPS sportwatch to determine how he is performing against the times of Greek ultramarathoner Yiannis Kouros, who holds the record for the greatest distance run in 24 hours (303.506 km / 188.590 miles). While Kilian, true to form, won't make any bold and brash predictions, we know that whenever he presses "start" on his Suunto 9 GPS watch amazing things tend to happen.
"I've seen Yiannis's split times so I want to keep up with that as long as I can," Kilian says. "I know the speed I will need to keep every hour, and the pace for every kilometer and every lap. The first 10 hours will be a bit faster and then slowing every hour after. The big thing is to not have any muscle problems and be able to eat without having big down periods."
Preparing the body
Physically and mentally accustomed to running elite mountain races like Ultra-Trail du Mont Blanc (UTMB), Hardrock 100, and Western States 100, Kilian has sought out expert advice from coaches and physios to prepare his body for the repetitive motion of running on the flat. 
"It's mostly working on the speed because my legs aren't used to moving this fast," he says. "To prepare, I've been doing three days of speed work each week at the track or on roads. The form you run with on the flat is very different from how you run in the mountains, where you run higher because you pass over obstacles and put your feet in different places as the terrain changes."
Kilian was forced to delay the 24-hour attempt in recent weeks due to muscle injuries that presented prior to his first 10 km road race, the famed Hytteplanmila race in Norway, which he finished in 29:59 in mid-October.
"The training has been a bit frustrating the last few months going from injury to injury to injury," Kilian says.  "I have had good blocks of training and then I would have an injury and have to rest. After the 10 km race, I had to stop training to rest an injury. Since then, the plan has been to do one good week of training and see how my body feels, then rest the muscle tissues and recover for the attempt."
In his 24-hour attempt, Kilian will wear Salomon's new S/LAB Phantasm, a super lightweight road racing shoes that will be released in the spring of 2021. He has been using the shoe for several months during his track and road running training sessions. "I tested the prototypes of the S/LAB Phantasm a year ago and now I'm using the same shoe that will be available in spring to the public," Kilian says. "It's a light, very reactive and well-balanced shoe with good cushioning, which is important when you are doing longer training on hard surfaces."
Add the date
The 24-hour running challenge will be held in Måndalen, Norway, starting on Friday, November 27 at 10.30am CET. Fans will be able to watch the challenge via a live feed at www.Salomon.com/phantasm24. A web series previewing Jornet's preparation will appear on Suunto and Salomon social media in the days leading up to the event.
Suunto will serve as the official timekeeper of the Phantasm24 challenge.
All images: @vegardphoto
Read more articles
Kilian Jornet starts intitiative to protect mountain ecosystems
Six ways to plan a route for your next adventure