If you would like to improve your running performance, now's the time. Suunto's current How do I run? contest offers you the chance to have your running form analyzed by professional coaches – for free! Whoever shares a clip of themselves running on Instagram and receives an analysis from the coaches goes in a draw to win one of six Suunto Ambit3 Run watches.
So far Carmichael Training Systems coaches Jason Koop and Nick White have analyzed five clips runners have shared on Instagram for the contest. Koop, as he's known in the running world, and Nick offered each runner useful feedback to help him or her make positive changes to their running technique. Watch each of the five clips below and read the feedback given.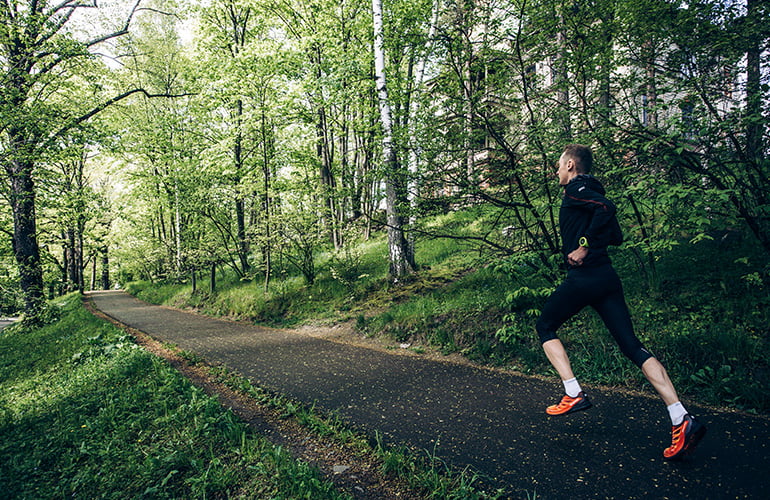 To help runners improve their performance, Suunto has also released new features to its Ambit3 watches. The new features were developed in cooperation with Firstbeat Technologies, Suunto's long term partner in sports sciences, and include running performance level, sleep recovery and quick recovery test functions. Read more about the new features here.
Feedback from the coaches

Feedback from Koop: Your overall posture is quite good. You have a slightly forward lean and good head position. Don't change anything there! Your footstrike is slightly forward of your hips. If you focus on your foot striking the ground directly beneath your hips you will be more economical and save some wear and tear on your joints!

Feedback from Nick: Your body position and footstrike are very good already. Upright body position with a slight forward lean, and your feet are landing midfoot directly beneath your hips. However, your speed would improve with some additional flexibility in your hips, pelvis, and legs. If you are more flexible all around, you'll be able to safely increase your stride length while maintaining your current footstrike. A good stretching or yoga class might be just the thing to get you running faster!

Feedback from Koop: Looks like some nice speedwork! At these speeds, focus on having a footstrike that is directly under your hips and where your foot is hitting the ground on the midfoot or forefoot. While your flight phase (in air) posture and mechanics are quite good, if you simply focus on changing where and how your foot hits the ground, you will have less stress on your body.

Feedback from Nick: Looks like a great path to put in an after-work run! You would definitely benefit from shortening up your stride slightly, and getting your feet to contact the ground directly beneath your hips. Right now you're landing on your heels just before the rest of your foot, and slightly in front of your center of mass/hips. This results in a "braking" action. Your running will be much more efficient if you can bring that foot strike backwards 6" or so. In the short term that might feel like you're shortening your stride, but in reality you'll just be getting more efficiency out of your effort, and faster overall!

Feedback from Koop: Turnover is the key here! Your foot strike and mechanics are very good and I would not change a thing here. However, your running cadence needs to be 10 strides per minute higher. You can correct this by counting the number of strides you take (one foot landing on the ground) for 15 seconds. Multiply by 4 and you should be in the 90 strides per min range. You can also use your Suunto watch to track this metric!