Carmichael Training System coaches Jason Koop and Nick White gave three more runners useful tips to help them improve their running technique.
One week remains for runners to have their technique analyzed for free and to go in the draw to win one of six Suunto Ambit3 Run watches.
As part of the contest, coaches Koop and Nick have so far analyzed clips shared by eight runners, offering ways they can improve their technique or become faster. Read the advice they previously gave to five runners.

A good running form comes down to some basic fundamentals and after coaching amateur and elite athletes for most of their lives, Koop and Nick can easily spot ways runners can improve. So, now's the time to improve your running technhique!
Click here to read eight running tips from the coaches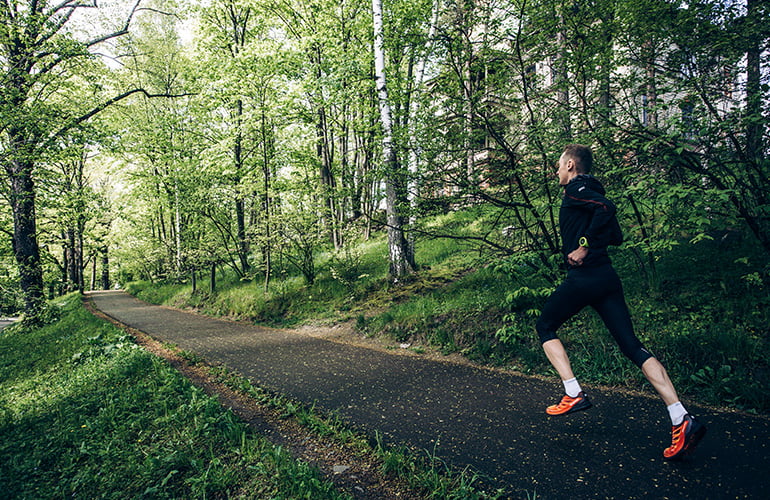 Suunto's has also released new performance features for Ambit3 watches, including a function that analyzes your heart rate and speed while you run, and two new funcions that help to determine your level of recovery. The new features were developed with Firstbeat Technologies, Suunto's long term partner in sports sciences. Read more about the new features here.
Feedback from the coaches
Feedback from Nick: Your running technique does look very good! Especially your mid foot strike and stride length. The only thing that I'd recommend working on, is WHERE your feet are contacting the ground. Your initial ground contact is slightly out in front of your hips and center of mass. Ideally you can bring that contact point backwards so that it is directly under your hips you'll really increase your running efficiency. That may FEEL like shortening your stride at first, but ultimately it will be beneficial to your speed!
Feedback from Koop: You have a nice and relaxed upper body and that leads to very good form overall. Your footstrike is slightly in front on your hips, leading to some unnecessary braking forces. If you focus on having this footstrike directly under your hips, this will lead to a more efficient stride.
Feedback from Nick: You are running pretty fast here! If you focus on having your head up, directly over your shoulders and staring 10-15 feet in front of you, this will straighten out your torso and upper body.