Japanese freediver and former model Tomoka Fukuda has one dream: to explore the world's oceans as a wandering freediver.

One word describes what Tomoka Fukuda loves about freediving. "Harmony," she says, "between my body, my mind and the ocean.

"When I dive in the ocean, I am diving into myself. I can see inside myself clearly. When I have a good dive, I feel that I am a small part of this world where everything is connected."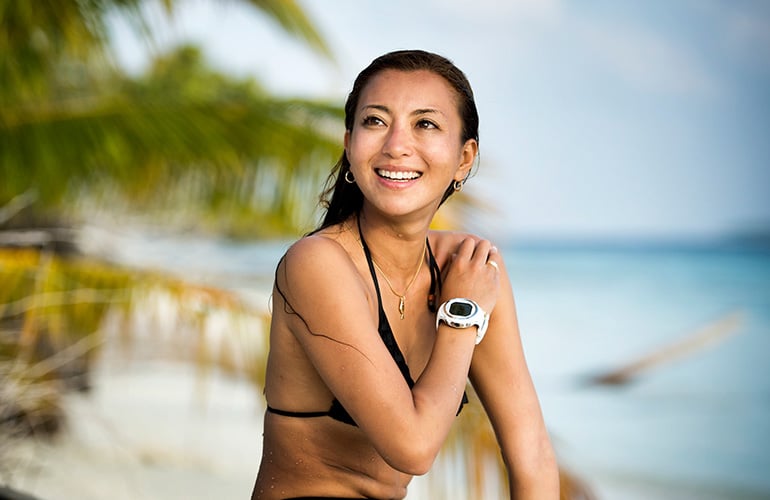 Tomoka wasn't always so Zen. Prior to first freediving eight years ago, she worked as a model and ran her own beauty salon. She's the first to admit it: as a model, she was a little bit crazy – lots of parties, busyness and stress. But then she found freediving.

"The ocean has taught me many things," the 37-year-old says on the phone from Greece, where she is currently training. "You can't lie to the ocean. It's like a mirror. I learned that our limitations are only in our mind and you can extend them."
Click play to watch this video of Tomoka diving with Fernando Stalla


Originally from Japan's northernmost island Hokkaido, Tomoka's enduring connection to the ocean began on family holidays to a cousin's home by the sea. She went from a child splashing around at the beach, to becoming a competitive backstroke swimmer. But her life really changed when she visited Okinawa, Japan's southernmost island, and tried scuba diving and freediving for the first time.

"The ocean was so beautiful that it stunned me," she says. "I decided to relocate my whole life there so I could be close to it."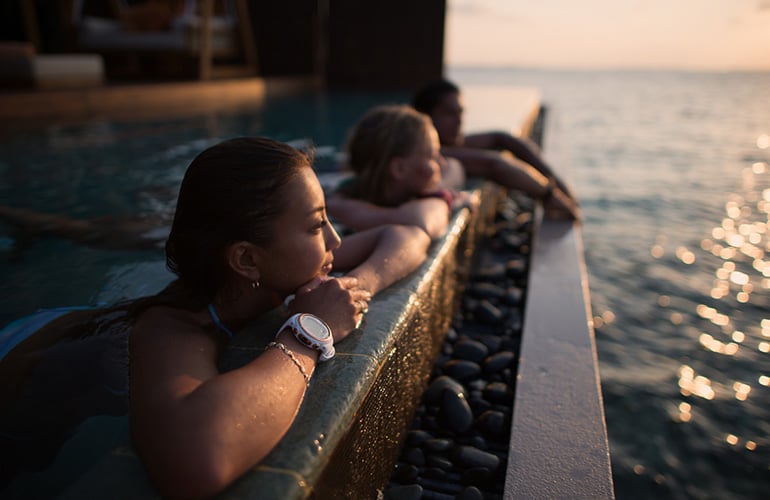 There, Tomoka met an experienced spear fisherman who became her mentor. They went freediving every week and he taught her everything he knew about freediving and the underwater world. Before long freediving became more than just a leisure sport.

The AIDA Depth World Championship was held in Okinawa in 2010 and Tomoka helped as a safety diver for the competitors.

"I saw so many amazing freedivers and I knew I wanted to do that too so I decided then to train seriously."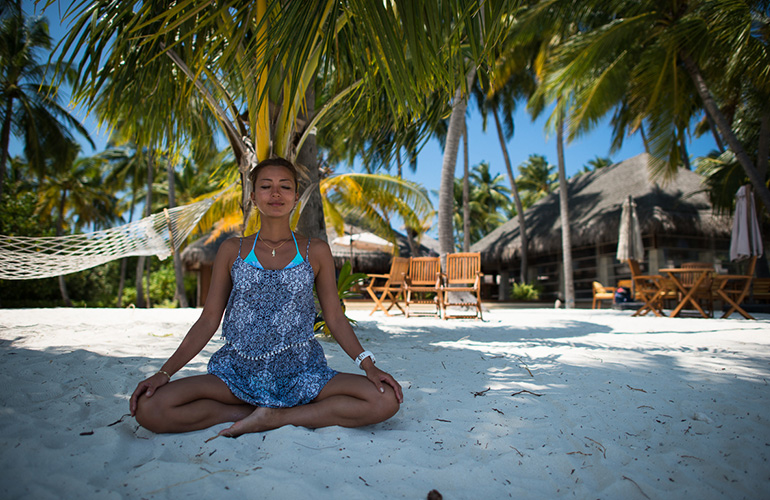 Just one year later, Tomoka competed in the AIDA Depth World Championship in Kalamata. The following year, during the 2012 Suunto Vertical Blue freediving competition in Dean's Blue Hole, Tomoka dived to 80 m, realizing a long held goal. That same year, she also won Suunto's People's Choice Award for Best Female Newcomer at the AIDA Depth World Championship. And she won second place in the women's division at the 2015 Suunto Vertical Blue competition.

The wandering freediver is also well on the way to fulfilling her dream of freediving all around the world. This year alone she's plunged into the waters of seven countries. Her favourite locations to date are Greece, the Maldives, the Bahamas, Italy's Puglia and Egypt's Dahab.

"Before, I wanted everything, now I don't need anything," Tomoka says. "I am fulfilled solely by ocean happiness and do not have material desires.
"I just want to dive in the ocean. The ocean is my world."