The big news from Suunto Vertical Blue 2015 isn't who became overall winner.
With multiple record holder Will Trubridge's main rival Russian Alex Molchanov out of this year's competition, Will won the top spot unchallenged.
But that doesn't mean he didn't learn a thing or two. On day three he had a run in with the dazed and confused, absent-minded state that sometimes bewilders freedivers when they're in the depths.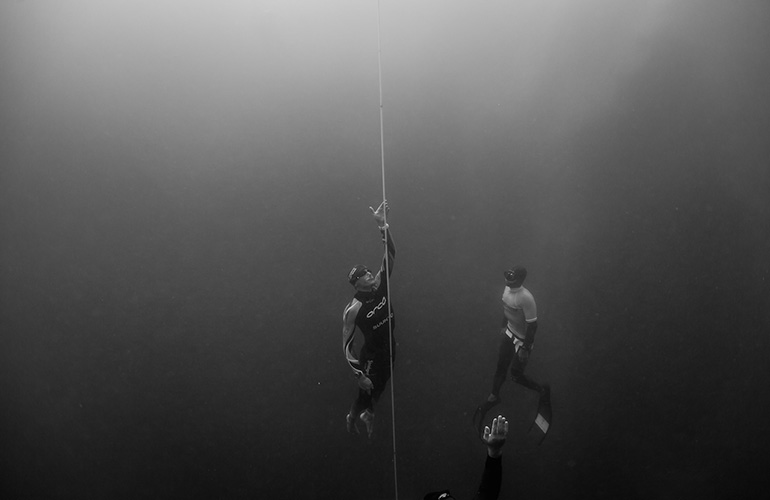 Will Trubridge took home gold. ©Daan Verhoeven
Once they've hit maximum depth and to prove they've reached it, freedivers must collect a tag from the bottom plate at the end of a line that hangs from the surface. Sounds simple enough, right?
Wrong. After diving down vertically for minutes on a single breath the body is desperate for oxygen, sometimes resulting in what's called nitrogen narcosis which can cause confusion, even hallucinations.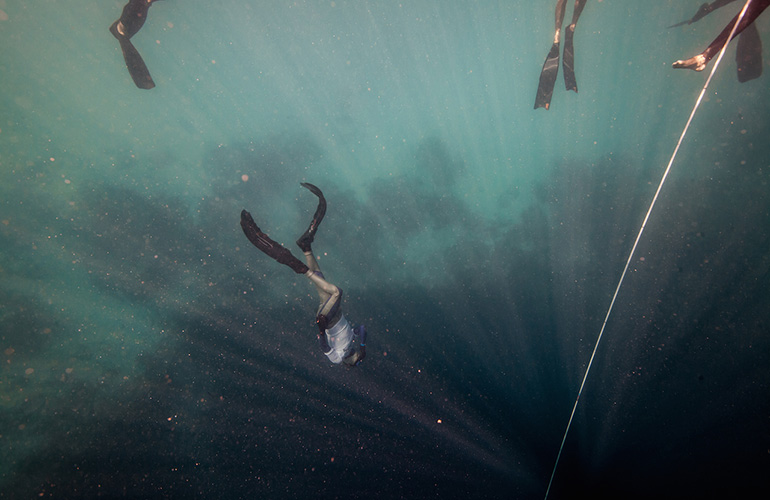 It's not uncommon for freedivers to experience hallucinations. ©Daan Verhoeven
Freedivers have to rely on their training and on visualization techniques to stay calm and to swim to the surface, one patient stroke at a time.
"I had some difficulty at the bottom plate attaching the tag to the velcro on my leg and ended up stuffing it in the neck of my wetsuit instead," Will says. "I must have been pretty narced (experiencing nitrogen narcosis), which increased on the way up — meaning I didn't find the complete relaxation I was looking for.
"It was still a clean dive, and fairly quick for that FIM depth."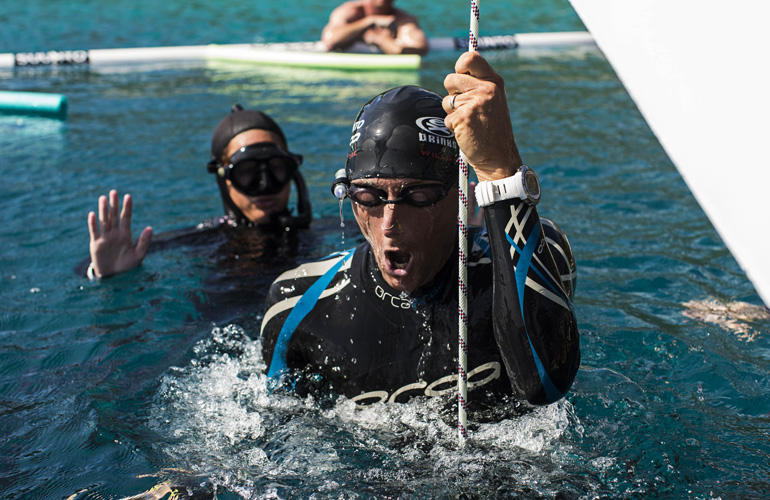 Will Trubridge is competing in two more competitons in the next two months. ©zooom.at/ Samo Vidic
The next day, however, Will returned to perfect form and achieved a constant weight dive to 116 m in 3 m 17 s.
"I'm happy with how I performed, finishing with maximum depths of 94m CNF, 115m FIM and 116/120 m CWT."
Sayuri Kinoshita from Japan was the overall winner of the women. She broke Japan's national FIM record four times and the CNF national record once.
The bigger splash to come out of this year's event is that 29 national records were broken by 12 of the 23 freedivers taking part. Colombian Sofia Gómez Uribe earned national records in the event's three sports; FIM, CNF, CWT. Five other athletes broke national records in two sports.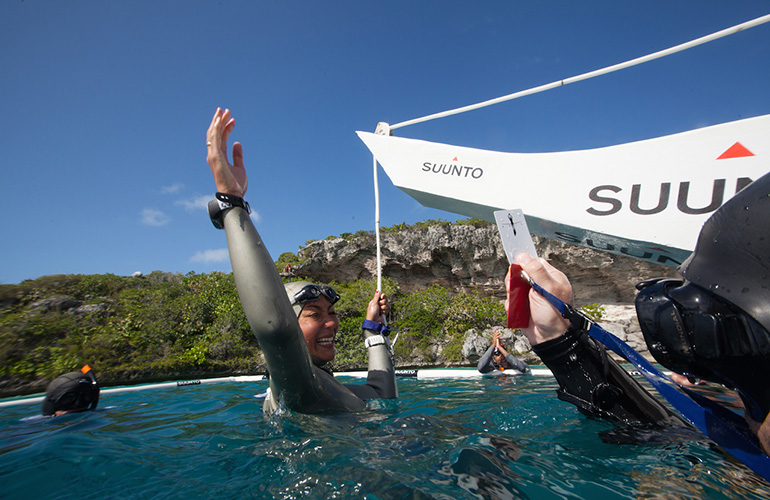 Tomoka Fukada broke Japan's national FIM record. ©Daan Verhoeven
For the men, Ryuzo Shinomiya of Japan came in second, followed by Alejandro Lemus of Mexico. For the women, Tomoka Fukada from Japan came second and Katerina Linczenyovia of Slovakia came third.
"Above all, this year's contest has been a lot of fun," Will Trubridge says. "We've had some spectacular conditions in the Blue Hole as well as rain, wind and cold and I've been able to perform in both, so that's good to take away from this event and into the next two competitions in Honduras (Caribbean Cup) and Colombia (Nirvana)."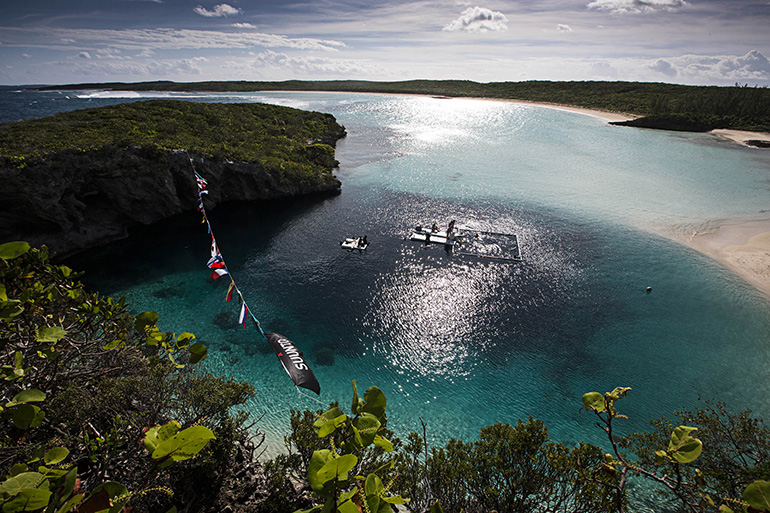 Another great year for Suunto Vertical Blue at Deans Blue Hole in the Bahamas. ©zooom.at/ Samo Vidic

Main photo: ©Daan Verhoeven