He recently cycled 1300 km in Arctic Norway over seven days – in the middle of winter! A few weeks later extreme cyclist Omar di Felice cycled 1350 km around Iceland in five days. We caught up with him when he got back and asked why cycling over winter is awesome and how to do it well.



Omar has won a number of high profile extreme cycling races. © Omar di Felice
Enjoy the fresh air
Cycling during winter is a challenge and a way to explore my limits. When I climb a mountain in winter conditions with no cars and no other cyclists on the road, I can breathe pure air and enjoy the solitude. I love it – it's very introspective!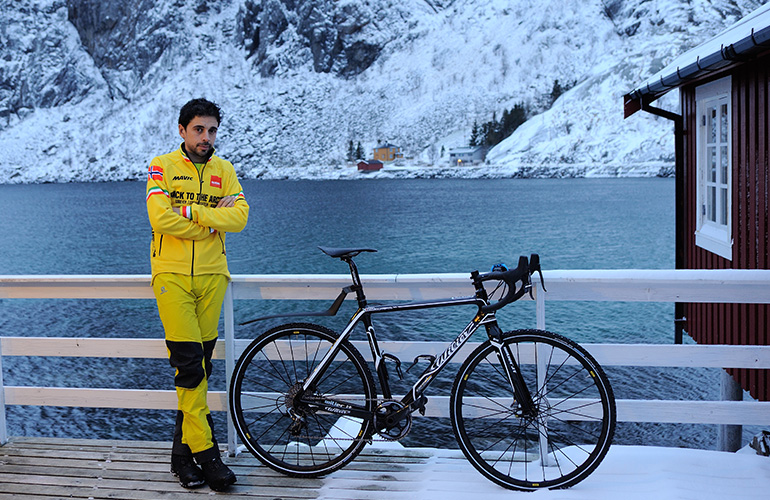 Omar cycled from Rome, his hometown, to Paris non-stop in 72 hours. © Omar di Felice
Ready for race season
During the last years I learned to cycle in winter conditions in the same way I do in summer. My goal for winter is to do the same quantity of climbs and meters of ascent. If you can do this during winter you will be better prepared for the first races of the season.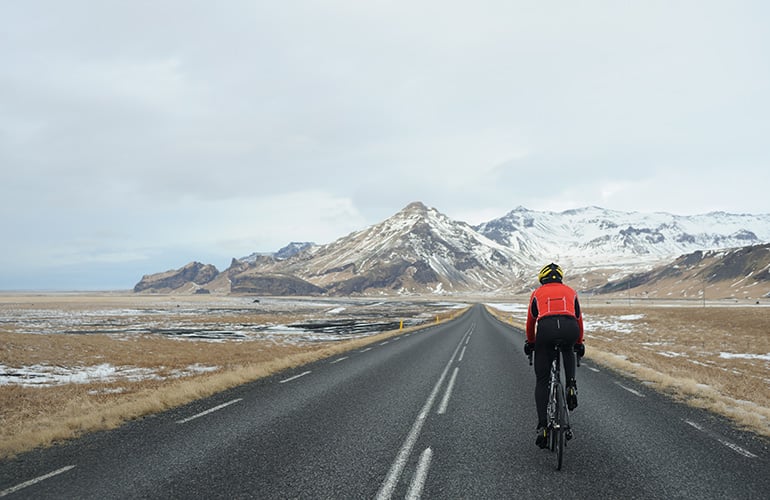 His adventure in Iceland was a tough and magical experience. © Omar di Felice
Get tougher
When you cycle for several weeks and months in cold weather then you can better tolerate poor weather conditions during the rest of the year. It's a way to make your body better prepared and stronger. I love this part of my training.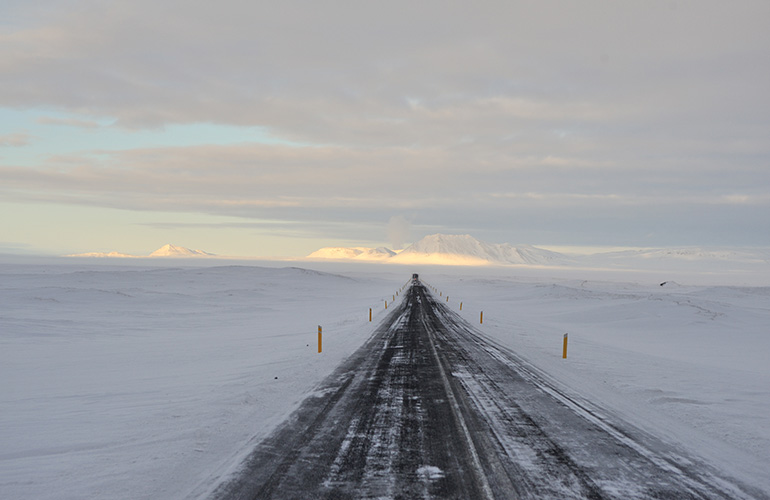 The landscapes were incredible, changing every 10 minutes. © Omar di Felice
Take it gradually
As with all training, you've got to be progressive with winter cycling. Experiment with it gradually. Pay attention to having the right apparel to avoid health issues and, of course, the right tires. Conditions during wintertime are the most difficult with slippery and icy roads.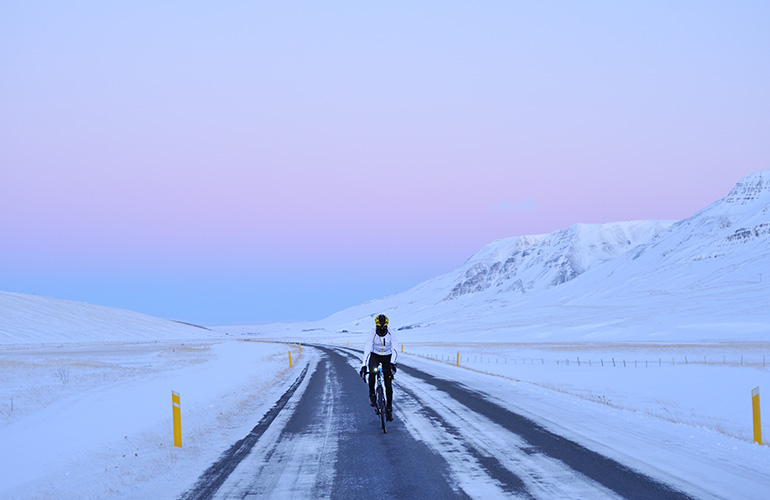 In September he's riding 2000 km from the Pyrenees to northern Italy. © Omar di Felice
Calories are king!
Nutrition and supply are crucial: carefully consider your caloric balance, eating more fatty foods to prevent hypothermia and problems connected to a lower body temperature. To perform well in cold conditions you need the right caloric supply.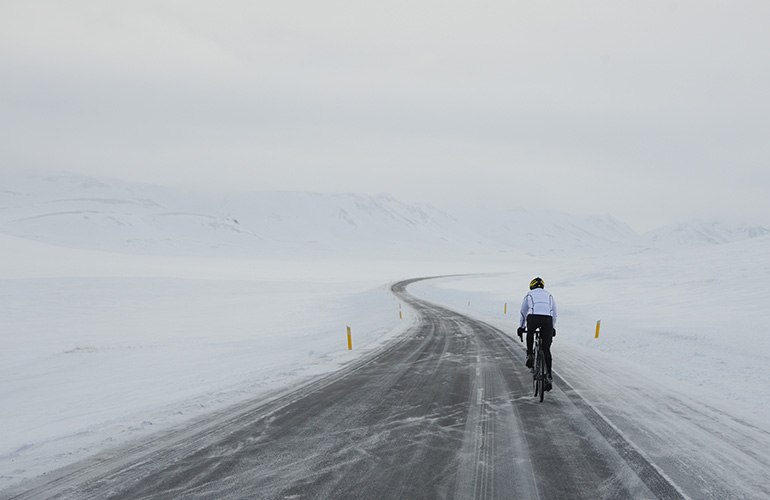 A typical training week is between 400 to 700km. © Omar di Felice
Track progress
I use my Suunto Ambit 3 Peak to monitor my heart rate and caloric consumption and, especially during an Arctic ride, it's important to know the exact air temperature. I also use it to monitor the distance and ascent of each ride. I prefer my watch to a bike computer because it's more resistant to extreme and cold conditions.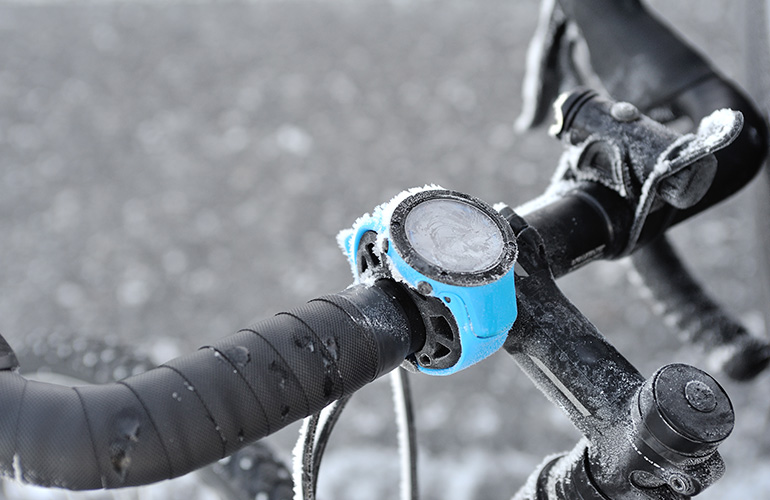 © Omar di Felice
Feel the passion!
Staying positive on long, a cold ride is important, but it's easy when you follow your passion. Turning my passion into a profession is so special and when I'm tired I think, 'Okay Omar, you're doing the thing you dreamed about since you were a boy so no excuses, stay focused and enjoy the ride'."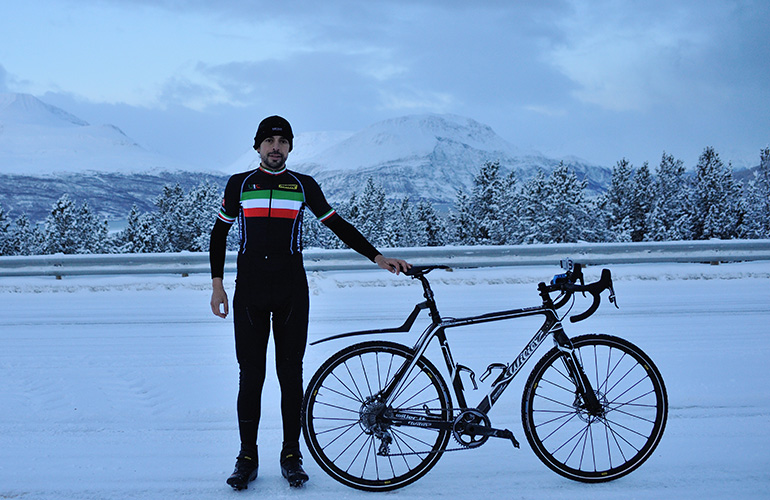 © Omar di Felice