Underwater photographer Alex Lindbloom takes over @suuntodive for a week. Make sure to follow!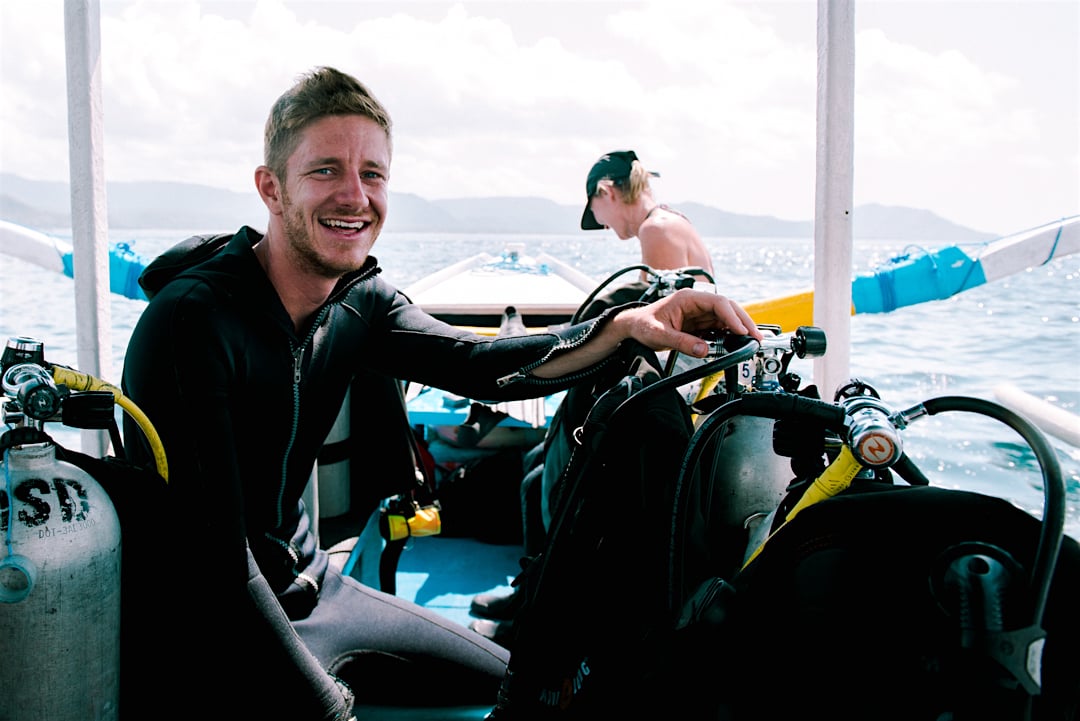 Tell us about yourself:
My name is Alex and I'm an American underwater photographer who's been working in Indonesia for the last four years. I live on a boat that splits seasons between Komodo, Raja Ampat, and the Banda Sea. I dive every day with my camera in the ocean's most diverse reefs and I love my job!
Where do you like to dive?
My work keeps me diving year round in Indonesia and you could say that I like Indonesia quite a bit. The diversity of species/subjects and of types of diving are endless. If you are feeling a bit burnt out on macro for example, it's not hard to find some wide-angle subjects like mantas, mangroves, or stunning reefscapes. It's where I've learned to take pictures and can't imagine a better training ground.
What inspires you in the underwater world?
I find myself most inspired by the underwater world by the fact that there is no experience on land where you can be so incredibly immersed in nature as you can be underwater. On land, not even the boldest photographer would be caught running around as a pride of lions hunts a heard of wildebeest. They'd be destroyed, either by the lions or by the stampede. Yet, underwater you can quite literally be in the middle of a feeding frenzy of the oceans top predators and come out without a scratch, and some pretty incredible images. As a photographer, those types of encounters are what you live for.
How would you describe your photography style?
Until I find that subject that I really want to focus my attention and time on, I'm sort of like a golden retriever who's found a ball, a stick and a cat at the same time. I want it all but can only choose one at a time. I'd say that my style is a bit eclectic, which I think also has a lot to do with the wide range of subjects in Indonesia. I love wide-angle and playing with natural light but I do love the hunt for those funny little benthic critters.
Is there a story you wish to tell with your images?
There's always a story to tell with your images, though I believe that story may be read differently depending on the viewer despite what I had intended to say with that image. I always want my images to reflect the beauty and fragility of nature. Hopefully some of that is getting though and maybe it even inspires some change in people's perspective of the natural world and the need to preserve it.

Follow @suuntodive and @alexlindbloomphoto to see more of Alex's work!
Check out also Alex Lindbloom Film and Photography on Facebook and www.alexlindbloom.com. On his website Alex hosts underwater photo tutorials.
READ MORE