There are some athletes who have printed spreadsheets and detailed training schedules mapped out months in advance. Then there are athletes like Emelie Forsberg, who's more a 'back-of-an-envelope' kind of a girl. She trains on feeling and goes for races for the experience as much as the competition.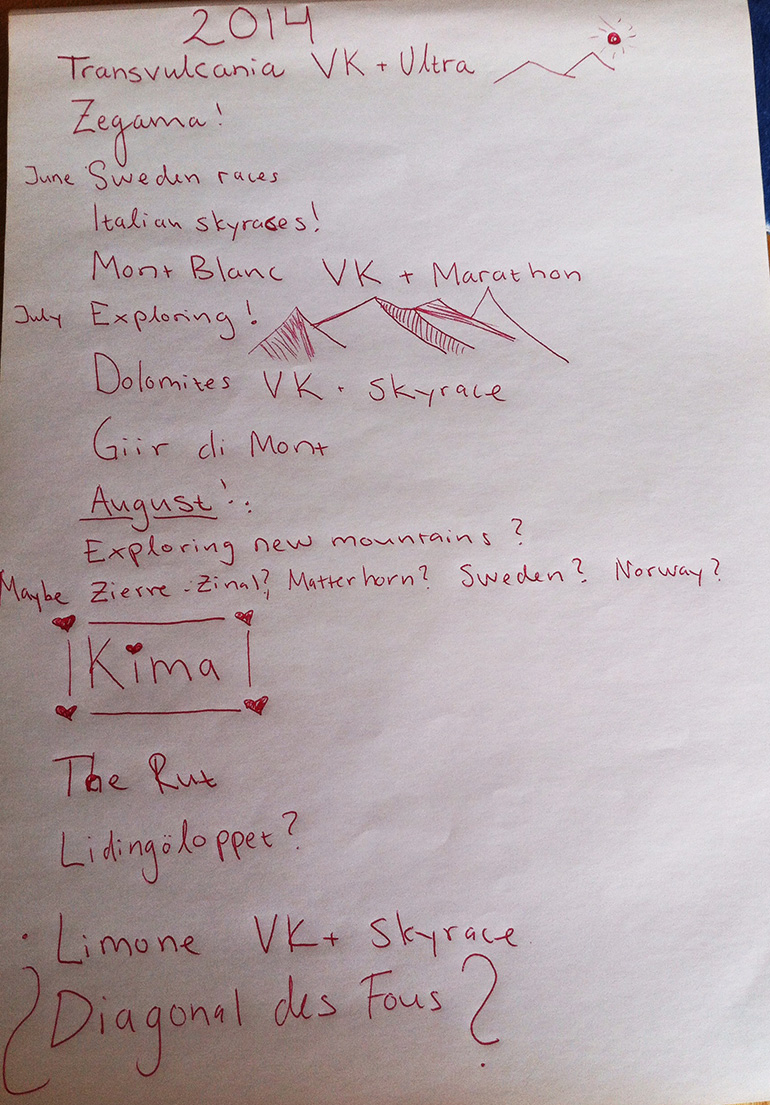 Emelie's 2014 ambitions are suprisingly modest: "I just want to keep it together – that's an important goal," she says.
"To realise your limits and what you can do and not push yourself too hard – that is always going to be my biggest goal. It's a big goal, maybe not that interesting but that's who I am."
That's not to say she doesn't have some big plans for the year. But we'll let her artwork do the talking...