As the skimo season comes to a close, Kilian Jornet is hanging up his skis and turning his attention to the big adventures ahead for the 2015 summer season. Quite literally, one stands out above all the rest: Everest.
As part of his Summits of My Life project, which has seen him set speed records on seven mountains around world, Everest will be the project's tallest order yet.
Jornet is heading to Everest for his first time during the Himalayan climbing season, this spring, to begin what he says will be a long, patient process of preparation and discovery.
"I conceive of this trip to Everest as a chance to learn," Jornet says. "To really get to know the mountain and its surroundings and to learn everything my colleagues can teach me.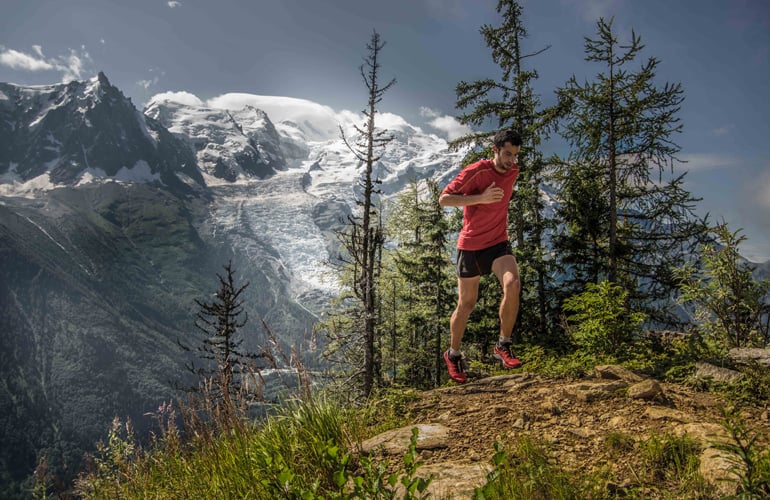 And which photographer took this shot? Kilian himself!
"I don't know when we will be able to attempt the challenge as that will depend very much on the weather, acclimatization and the conditions we find there. I'm taking this first trip as an opportunity to learn."

His first visit to the highest mountain in the world will be focused on becoming familiar with the area, the planned route and, crucially, the effects of altitude. Everest will be Jornet's first 8,000m mountain. Completing a rapid ascent on his first expedition is not something he says is on the cards.
"We know we have a long way ahead of us," he says. "I think this will be a long-term project that we hope to complete in the coming years."
Depending on weather conditions, Jornet will attempt the ascent either via Norton Pass or Hornbein Couloir – both rarely climbed routes. After he's returned from the roof of the world, Jornet's plan is to hit the trail running scene in Europe and the US. He is not joining any fixed competitive circuit, but will run the races that most inspire him.

His first race of the season will be the Mount Marathon in Alaska, one of the oldest in the world. It's a vertical race to the top of the race's namesake, Mount Marathon (922m), on US Independence Day. Next, he's running in the Hardrock (USA), followed by the Tromsö Skyrace (Norway), the Sierre Zinal (Switzerland), the Skaala Uphill (Norway) and then finally, back on his home turf, the Ultra Pirineu in the Pyrenees.
Main image shows Kilian on Denali. ©Summits of my Life