Thought orienteering was a strange fringe sport for runners who like map reading? Think again! The guys competing at the top are phenomenal athletes. Suunto ambassador Mårten Boström is one of them. We asked him how he does it – and why he loves a good map, especially if it's upside down.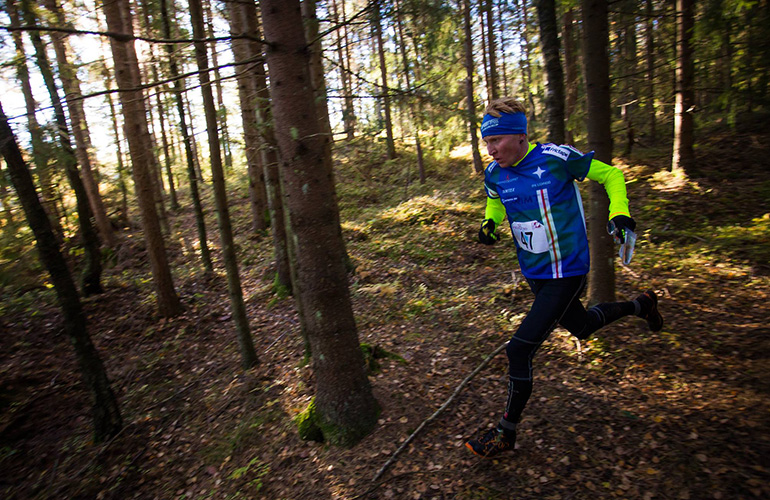 What's your training involve?

Whenever I'm healthy I am running around 140-170 km per week, but since my sport is not only about running, I do many other forms of training too. At the moment it adds up to 20 hours a week.
Time in the gym?

I am just in the midst of a speed strength period where I go to the gym for short and fast series of squats, one leg squats and calf-lifts. Towards the end of the period I transfer the gained power to running through jumps and 7x7 second hill sprints.
How did you get into orienteering?

My older siblings were practicing the sport so I followed their example at a young age and remember my first race at the age of five.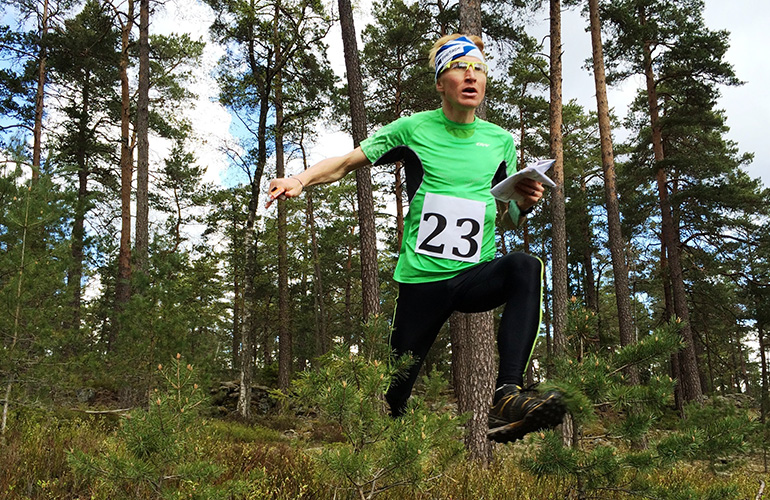 What is the appeal?

The dual-task to manage finding the best route through unknown terrain while you put your body under hard physical stress.
Is it more important to be a great athlete or great navigator?

The challenge is to stay focused in navigating while running as fast as you can, so both are important. Nowadays maps are so good at elite events that any small mistake in navigation will likely put you outside the podium.
And you need to be good at math right?

It's continuous thinking until the finish line.
Your bio says you like making maps?
Mapmaking is both professional and fun. I'm pursuing a PhD in Geographical Information Science at the University of Helsinki, where I research methods of using LiDAR data (laser technology) for mapmaking, but I have also drawn various maps around the world. The best situation is when I can combine running and work, which I have recently done in Taita Hills, Kenya.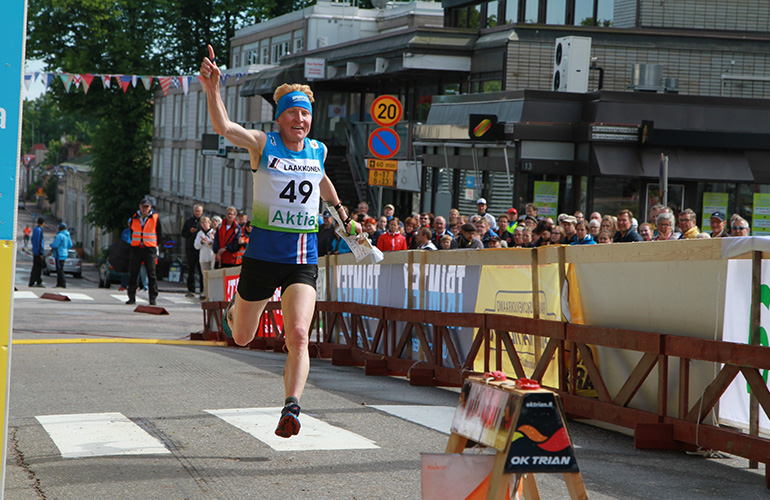 Why is navigating with a map and compass better than GPS?

There is a place for both! Generally a GPS would show you the shortest way pointing you towards a POI, (point of interest) but with a map and compass I can find the fastest way. I do however also use GPX tracks guiding me on trail runs whenever out in unknown terrain, such as on remote islands in Thailand.
Have you always loved maps?

Maps are works of art! As a kid I used to admire maps depicting far-flung places and draw fantasy maps of my own, so yes, I have always loved maps. When one learns how to read a map it's like learning a new language – and a new world of possibilities open up.
Do you have a favorite?

I like maps which depict things other than purely geographical themes, like bulging countries to represent population, rather than land mass. My favorite map however would have to be "the Upside Down World Map" which challenges the cartographic rule of always having north up and Europe in the center.
Can you give x3 tips to be a better map reader?

1) Study maps of different parts of the world
2) Imagine what the terrain looks like, by creating a 3D image in your mind
3) Keep your thumb pointing to your location on the map always moving it along as you run further.
What are your goals for 2016?

I'm aiming at reclaiming the gold at the World Champs at the sprint distance in orienteering.
MAIN IMAGE: © Matleena Boström