You've seen the diving videos of the Scuba Diver Girls and now you're wondering how to get started with your own adventures. Margo Sanchez, president of the team, shares their secrets.
"It's what everyone asks," says Margo Sanchez when discussing the girls' many adventures. Along with her sister-in-law Stephanie Adamson, Sanchez formed what is perhaps the most-watched team of female divers in the world, with large followings on Facebook and beyond.
Whether it's advice for the newly certified diver about meeting more local dive buddies or suggestions for the veteran divers about their next exotic scuba trip, Sanchez suggests utilizing local resources.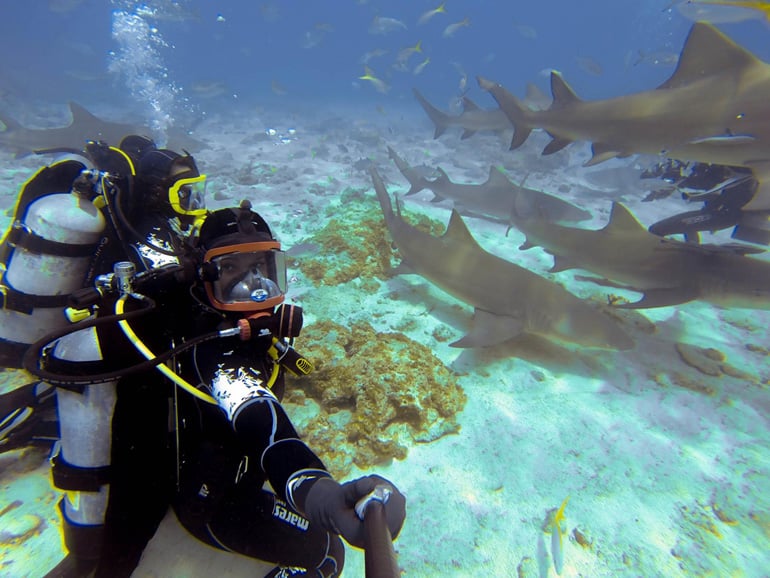 Dive shops are always a good hook-up. "Look for your local Suunto dealer dive centers," says Sanchez. "They're usually a great starting point for training, equipment as well as adventure and travel." She adds that dive clubs are another fantastic resource for organized dive trips, group events and making new friends. Meetup.com is also a popular online resource used by many divers to find and join local dive clubs.
"Most importantly, local dive clubs, groups and shops are all good for one thing – meeting buddies who share a passion for the same sport and are excited to experience the next adventure," says Sanchez.
Images © Brad Holland and Jennah Caster