In the second installment of our "Community" series, we travel to Barcelona, Spain, to connect with a unique group of open-water swimmers whose explorations are made in the mystery of the sea.
The popularity of open-water swimming has increased considerably over the last decade. The real catalyst for growth in the sport is its close-knit community of swimmers and the connection they share for exploring wild open waters.
The sea is an unpredictable, and at times tempestuous environment to navigate, asserts David Campà. He is the technical director of Marnaton, an organization that coordinates open-water swims and races in a number of stunning locations along Spain's picturesque coastline. Its mission is to build awareness for the sport and encourage water enthusiasts of all ages and abilities to join the burgeoning open-water community. Last year more than 4000 participants joined the four open water races Marnaton organized through the spring and summer seasons. The races range from 2 km to 7 km and always include a challenge for kids.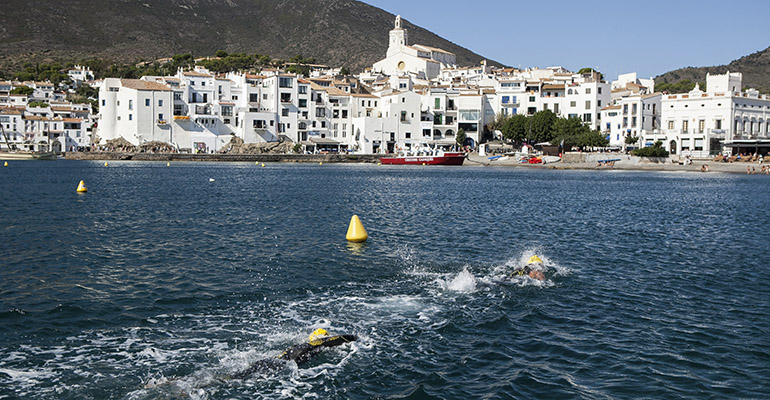 While open-water swimming seems like an individual sport, the reality is quite the opposite. As Campà describes, "unlike any other sport, open-water swims are never the same. The fog, waves, wind, currents and marine life come into play to draw a new route every time." The sea is an unpredictable domain and swimming buddies are vital.
There is an inherent vulnerability to the individual swimmer that necessitates partnership and always will, regardless of experience. It is the manifestations of nature that forge the most immediate bonds amongst swimmers. At any particular moment they are at the whim of the sea, and the elements. The sea doesn't care if it is a race or the first swim of the year. The open water is the wilderness, a realm that requires consideration and preparation, and depends intrinsically on camaraderie.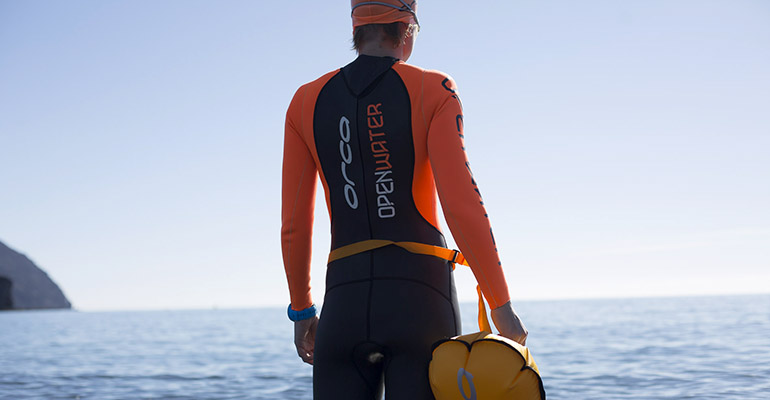 Rarely are challenges and fears overcome, personal bests achieved or the unprecedented experienced without community. Oftentimes its influence is intangible and emotional, and almost without exception its impact transformational.
Read also
SIX USEFUL TIPS FOR SWIM-RUNNING