The winners of our #DreamTraverse Video Contest set of on their week long traverse across Lesotho in Southern Africa today.
Grobler Basson and his friends from Cape Town, South Africa, have had the dream of traversing the central part of the Kingdom of Lesotho already for quite some time. Winning Suunto's #DreamTraverse Video Contest's 5.000 euro main prize in November gave their project a boost.
Today the team of 18 people started their traverse at Maliba Lodge, which is located in the northern part of Lesotho. The athletes completing the traverse while trail running, mountain biking, kayaking as well as swimming are Raoul Hamman, Hanmarie Stadler, Gustav Roberts, Charl Swart, Quintin van Heerden, Chris de Bruyn, André Joubert, Grobler Basson, Neelke Stadler and Vian Espost. In the documenting, logistics and support roles are Gideo Basson, Josh Rowe, Attie Stadler, Erika Basson, Karmien Joubert, Janine du Bruyn, Inge Basson and Joshua Oostuizen.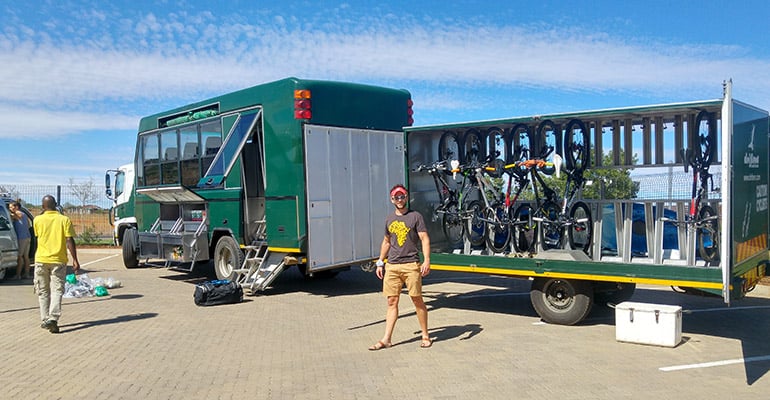 The team's logistics crew is driving an overland truck that carries people, mountain bikes, kayaks and all the rest of the gear, food and filming equipment.
We talked to Grobler Basson just before the start.
How remote are the mountains of Lesotho?
"The term 'remoteness' in the Lesotho mountains has a slightly different meaning. Even though we may see some herd boys high up in the mountains communication is desperate at best as my knowledge of the native language Sesotho is scary! As Lesotho is a full on third world country, medical assistance would preferably be sought in South Africa which is a 5 to 7 hour drive by car when picked up on a viable road."
Are you following an existing route or are you taking your own way across the Mountain Kingdom?
"The least amount of known routes possible was our outset from the start. However, during the mountain biking legs there will be some jeep track and even a small stretch of tarmac. The remainder of the route is unknown and new, we will be navigating these stages and following some game trails as well as trails made by the local heard-boys. On the first and last trail running stages we will traverse large ridgelines where no paths exist.
How long is the route?
"The route is approximately 210km. According to our route schedule, trail running should make up about 70km, mountain biking 110km, kayaking 28km and a couple of kilometres for swimming. However, as we will be navigating in some unknown territory, these figures are seen as mere guidelines!"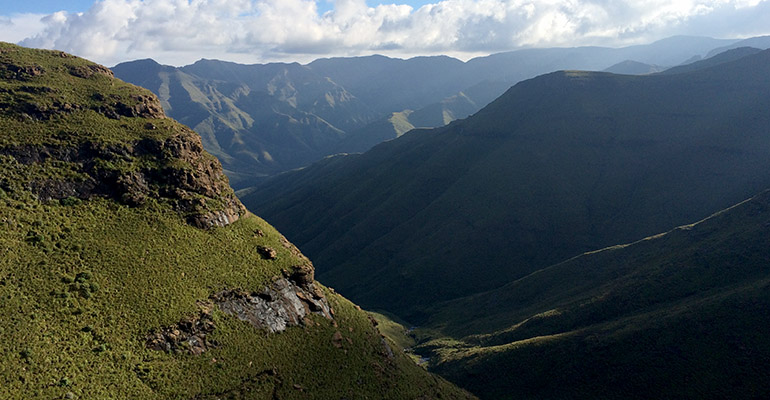 The trail running route on the first day will reach an elevation of 3200 meters.
What are the biggest challenges?
"As Lesotho has been experiencing some severe drought, water during the long and remote stages becomes a concern. Navigational errors may see some of the athletes prolong their stages significantly. The weather is also a concern. Even though it is summer time, last month while competing in the Salomon Skyrun about 180km from where we will start, it started snowing. Due to the high mountain climate, to under estimate the weather could pose significant danger."
What will be the highlights of the traverse?
"I think this traverse will be filled with some amazing highlights, but when all is said and done and our bodies start to show the miles, to look back and say I experienced this with my closes friends is priceless. It is something that money can't buy. We truly believe life is better in a team!"
Follow the Kingdom Traverse project also at kingdomtraverse.co.za