"Scuba diving saved my life," says cancer survivor Leo Morales. He's living proof that diving is for everyone.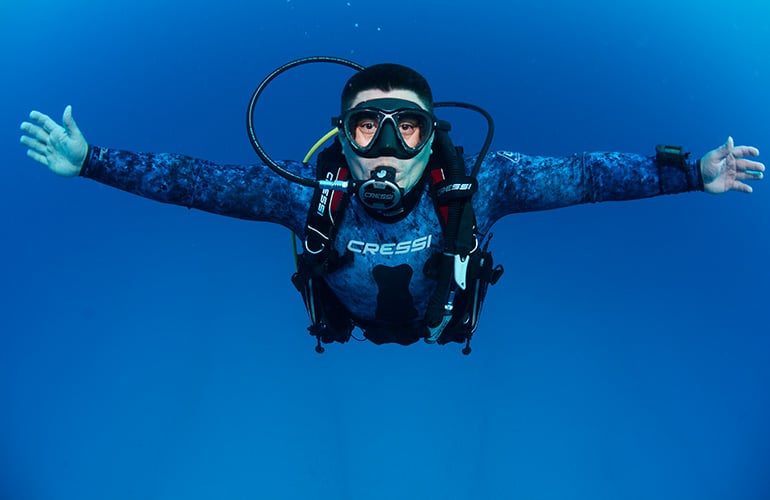 Flying underwater – Leo's happy place.
On the shore of Mexico's Playa del Carmen, 43-year-old Leo Morales does what he lives for: sharing the joy of scuba diving. But his scuba school has a particular focus.

"We're making diving accessible for everyone," he says. "We focus on teaching people with disabilities, people who use wheelchairs, and also the visually impaired. We want to break the old concept that you have to be tough for scuba, that it's better for men.
"The most incredible reward is the look in their eyes when they discover they're free from the wheelchair, from the crutches, from having to drag their weight. You show people they are able to fly. They're always so grateful."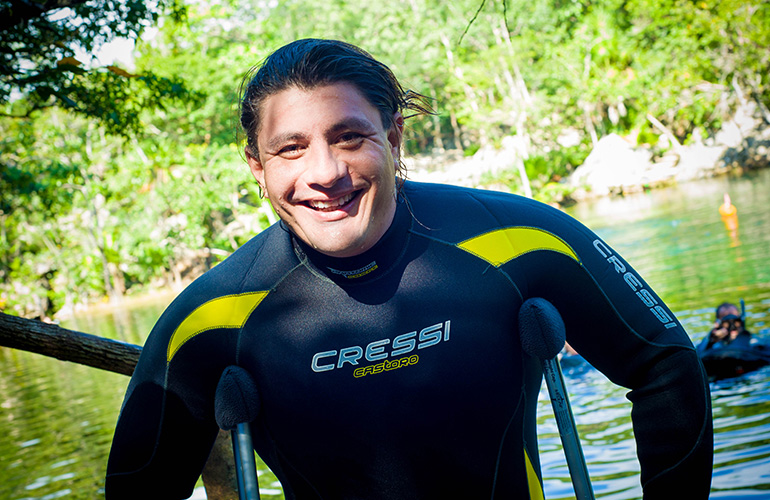 Leo aims to show people with disabilities can do amazing things.

Leo's passion for diving began after a close call with cancer. He was 28 years old, enjoying a successful career as a bank manager. At the office one day he felt a strange pain in his back and went to the doctor. The diagnosis rocked him: he had a cancerous tumor growing on the inside of his right leg and buttock – it weighed 3kg and was two years old. Having the leg amputated was his only chance of survival. And even then, doctors said he would only live for another five years.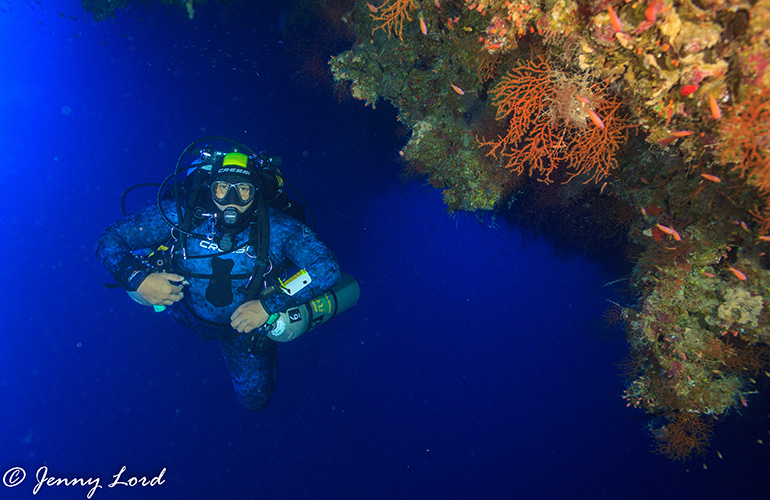 After 12 hours of surgery, Leo woke up and looked down and saw flat bed sheets where his right leg had once been. Out of hospital he had to learn to walk again, how to use the toilet, get in and out of bed – everything was hard work. After losing his job for simply having a disability, Leo fell into depression. He felt like his life was over.

But then a friend invited Leo to join him on a scuba dive. The first dive was "a nightmare". Leo sunk to the bottom and fought with the water. On the second dive, his friend grabbed him underwater and swam along with Leo until he worked out how to propel himself. "That moment changed my life," Leo says. "After that experience I became addicted to the ocean."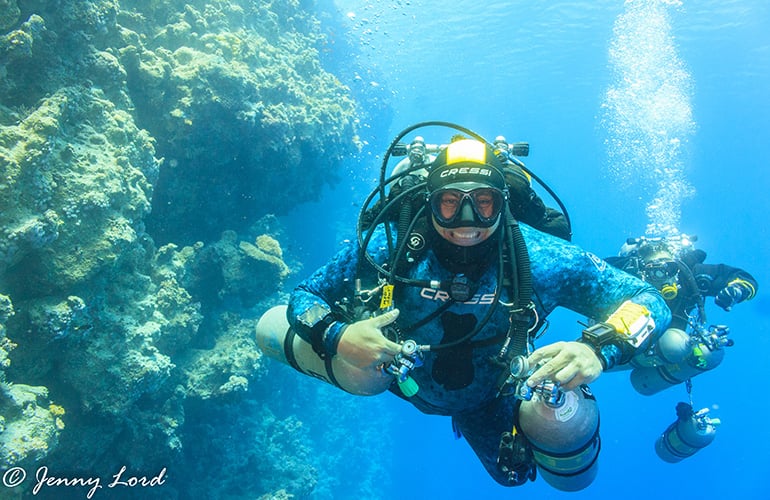 Now Leo is a dive master, scuba instructor and technical diver. And he also holds two world records: for the deepest dive (125 m) by a person with a disability and the longest dive (16km in 8h16m) for a person with a disability. His next goal is to set a world record for the deepest cave dive by a person with a disability.

"The main point is to send a powerful message that people with disabilities are no different than people who are physically normal," Leo says. "We can achieve amazing things with the proper training and equipment."