1. ORIENTATE YOURSELF
With map-reading the most important thing is to orientate yourself on the map and then to always keep track of where you are on the map. Use the features on the map to find your location. Look at the big features first, like peaks, lakes, roads and then look at the smaller details such as buildings, footpaths or small rivers etc.
Use the altimeter function to help pinpoint your location. Once you know your height you can use the contour lines to fix where you are more precisely. Spend some time making sure the features on the ground match those on the map. It's very easy to convince yourself otherwise!

Top tip: it can take a long time to orientate yourself. So once you've done it, fold the map in such a way that your location is visible. To be even more efficient, do what orienteering racers do: carry the map with your thumb on your position.
2. ORIENTATING THE MAP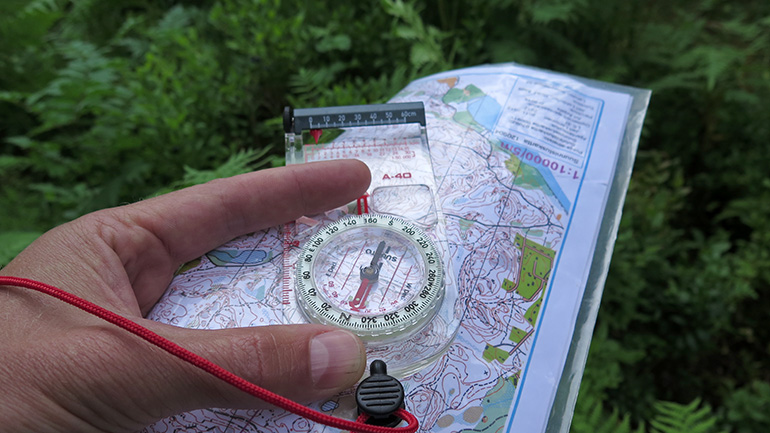 To be able to read a map, you must first orient it. Turn your map into a position in which the details on the map correspond with the landscape in front of you. The orientation of a map is the key to reconciling the map with the terrain.
To orientate the map, place the compass on the map and rotate the map to align the magnetic compass needle with the northerly grid lines on the map, making sure the red end of the needle points to north on the map.
Also read:
Tutorial Tuesday: Where am I? Determining your location with an Ambit.