The greatest honor for an alpinist is to have the respect of one's peers – and Ueli Steck has that in abundance. When you look at what he gets up to, it's easy to see why. Last year was no exception for the Suunto ambassador – it proved to be another action-packed year of epic ascents and adventures. And it seems like he's got a monster project brewing for 2015...

A year in the life of Ueli Steck: it involved the whole spectrum of mountaineering activites from winter big wall rock climbs to Himalayan ascents with some Andean exploration thrown in for good measure. In March he teamed up with Michi Wohlleben and climbed the Tre Clime in the Dolomites in just one day. "It was a rather cold and steep adventure," he writes in his latest newsletter. "These three walls have never been climbed in one day in winter before. We did it in a total of 15 hours and 42 minutes."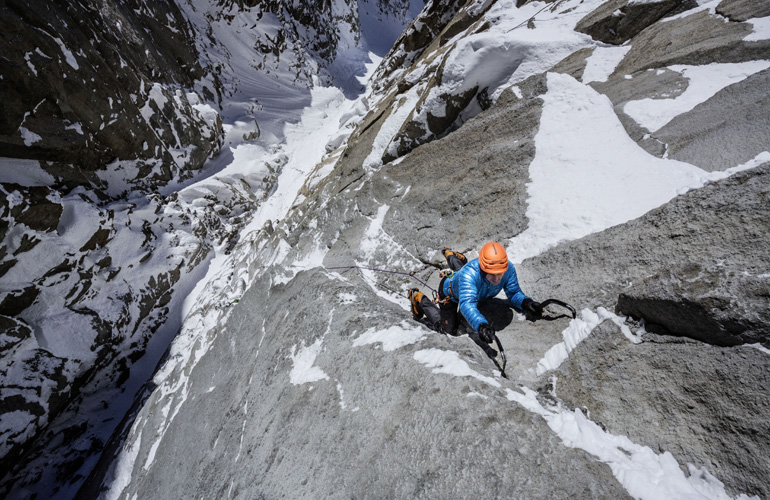 In April he was awarded the prestigous Piolet d'Or for his ascent of the south face of Annapurna. "This was a great honor and sign of appreciation to me," he says. "The Annapurna expedition merited further recognition; the nomination of Swiss Citizen of the Year in 2013 and the nomination by National Geographic in 2014 as Adventurer of the Year."
The spring was spent sport climbing in Spain and France followed by four weeks in Peru. In the fall Ueli then attempted to ski Shishapangma with his wife Nicole but the project was overshadowed by the tragic deaths of two other skiers caught in an avalanche.
"The harsh reality of this all forced me to sit down and contemplate yet again," writes Ueli. He adds: "In summer, just before leaving for Tibet, Samuel Gyger, Robert Bösch and I were able to document the 2013 Peuterey traverse on Mont Blanc by way of film and photography. The film release is scheduled for the end of 2015."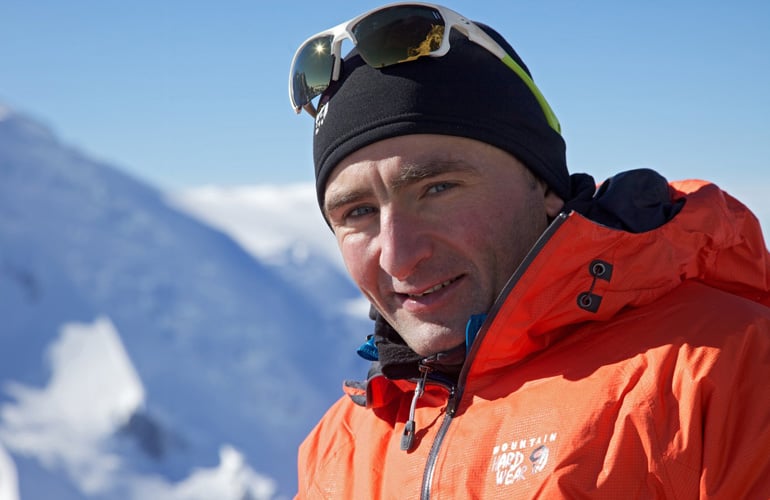 Plans for next year are still underway for Ueli. His original idea was to retry the Everest-Lhotse traverse but has abandoned this idea as it would involve exposing himself to the hazards of Everest politics.
"At the moment, I'm planning an alpine project for the summer of 2015 together with Michi Wohlleben. A project meaning commitment, sweat and strength – 1000 km and 100,000 m in altitude. Further details will follow soon. The coming winter and spring will be entirely focused on preparation for this project."
We can't wait to find out...
All images ©Jon Griffith