Trail runner and ski mountaineer Emelie Forsberg travelled to Tibet last weekend to climb Cho Oyu, the sixth highest mountain in the world. Read on to hear Emelie's thoughts just as the expedition starts.
Emelie Forsberg is travelling to Cho Oyu together with Kilian Jornet. After considering various options the couple chose this mountain that has a reputation as one of the least technically difficult 8000-meter peaks in the Himalayan range and that is reasonably accessible from the base camp. Kilian will use Cho Oyu as valuable preparation for climbing Everest. He will be traveling directly to the highest mountain on Earth after Cho Oyu.
Emelie, how are you feeling before attempting to climb your first 8000-meter peak?
I´m super exited and so motivated to give my all. I know it´s not sure at all that I can reach the summit, but the adventure and the journey there will be very interesting.
How did you prepare for this project? Did you train differently than you would otherwise at this time of the year?
We did sleep in an altitude tent, and I was not fresh after that so I couldn't train the same as I normally do. I tried to do that in December and I was so tired after hard trainings. So I did a little longer days instead which can be good for the summit attempt.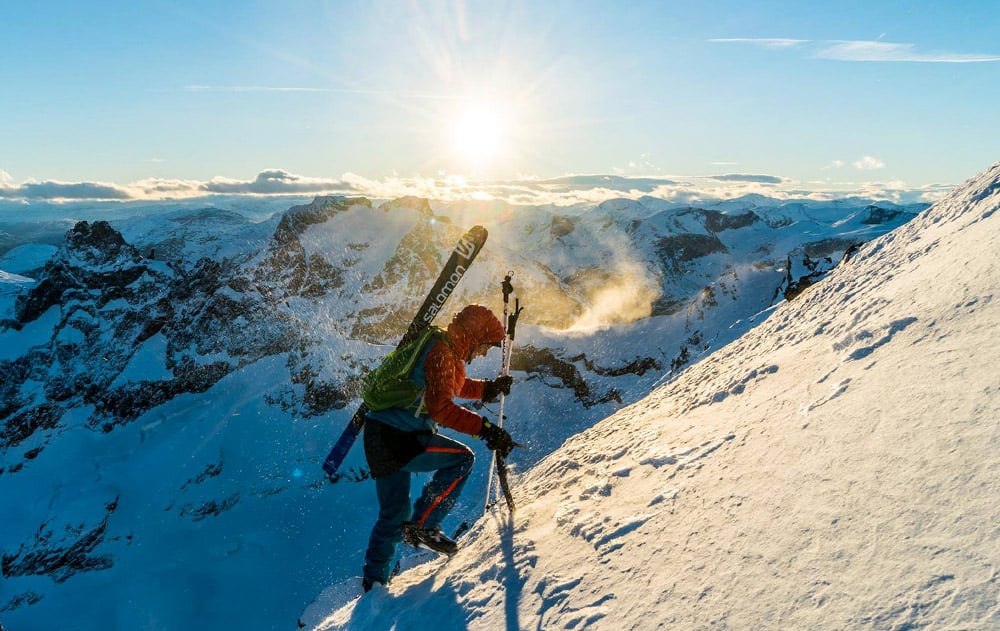 What do you like about mountaineering?
I think mountaineering is just the step after skiing and running, when we come to more technical terrain, that's when the mountaineering starts! I like it because it´s like the continuation of skiing and running, we need to be able to climb mountains to get ourselves there. I like the focus I need and that it´s so much more I need to learn. Every time I get more comfortable in mountaineering there are higher levels to go, so it never ends!
How do you like Tibet?
Never been there. It will be a new experience.
What's the highest you have been so far?
"Only" 6600 meters!
How do you adapt to altitude?
It can be different from time to time, but I have never felt really bad in altitude. But over 7500m will be very different, I think.
What will the biggest challenges be for you?
The altitude for sure, and to be moving for over 20 hours.
What are the conditions like on Cho Oyu currently?
Normally in the beginning of May it´s pretty good conditions; not too icy, not too much snow, and pretty stable weather.
What's the goal of this project?
For sure it would be a success if I can go to the summit, but everything is an experience that leads us somewhere.