Ultra cycling man Omar di Felice rides huge distances, including up to the Arctic Circle during winters. For this instalment on how Suunto athletes keep their tanks fuelled, di Felice shares his approach to nutrition, and the best fuel for long distance rides: fat.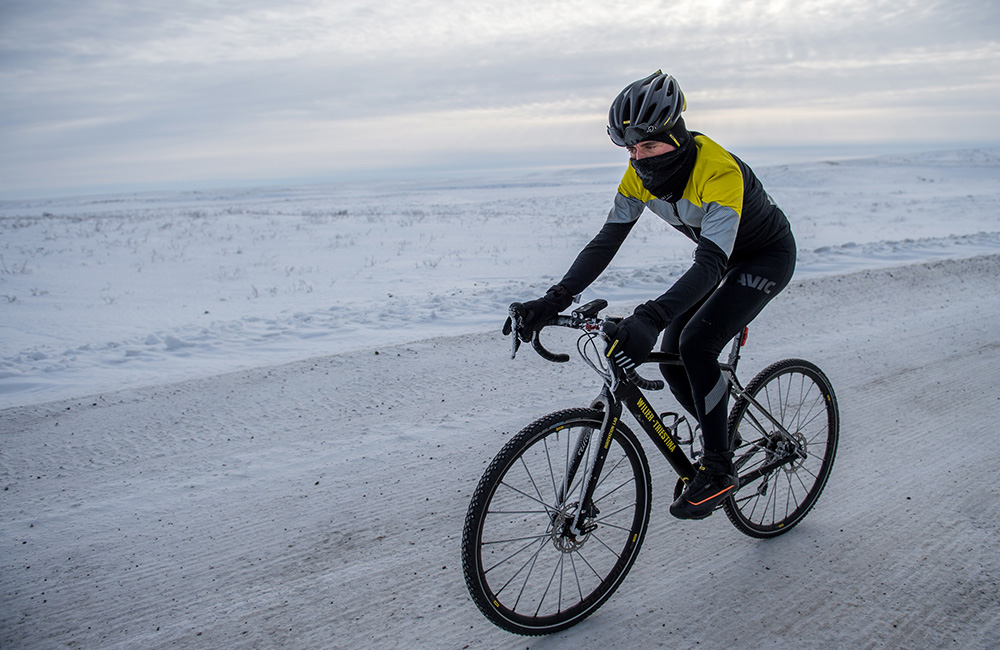 © Luigi Sestili

Italian endurance cyclist Omar di Felice pushes his body through tough conditions, subzero temperatures in Norway's icy reaches, or sweltering heat in Spain over summer. Extremes are his speciality.
This is only possible, he says, because of his careful nutrition plans. "When you keep pushing your body to the limit everyday you have to introduce the right balance in terms of calories and nutrients to get enough energy," he says. "The first thing is to correctly balance the right quota of fat, proteins and carbohydrates"
This becomes more challenging while traveling or on a long training ride, which is why careful forward planning is so essential. Fortunately, di Felice gets supported by his girlfriend, a food blogger in Rome. She specializes in pastries, and makes di Felice plenty of cake.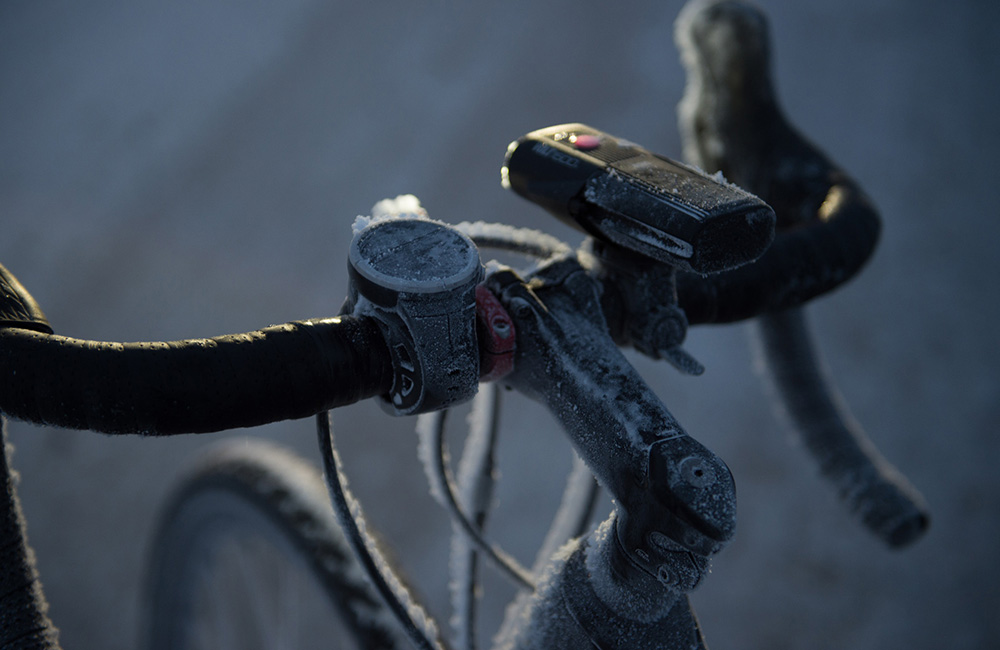 © Luigi Sestili
Long distance, multi-day, rides, burn through a lot of calories quickly. That's why di Felice follows a "fat-based nutrition" plan. "Fat is the best fuel when you are riding for hours and days, and you need lots of energy to stay focused on a long distance ride," di Felice says. "At the same time, protein is important so you don't burn too much muscle. And carbohydrates are important for the brain and to have quick available energies, but you need to be careful not to have too much."
When he's out on a long ride and doesn't have time to stop to prepare a meal, di Felice has a few quick, go to meals, including one of his favourite foods: ice cream. Bread with ham, cheese and cake are his other regulars.
"I always try to keep in mind that, without the right energy supply, I won't be able to do my daily training," he says. "Nutrition is really important in my life."
Power bar recipe: Cioccoriso

Ingredients:
300 grams dark chocolate
200 grams puffed rice
coconut flakes
Method:
Put the puffed rice in a bowl with the melted chocolate and mix well. Then take a thermometer and check the temperature. Keep mixing, when it's between 32-33°C, you can start to make the bars with a spoon on baking paper. Why not before? Because to get a good result with chocolate you have to find the right temperature, only this way the cioccoriso will be compact and will remain shiny. Leave the cioccoriso at room temperature for 40 minutes and you will see the bars reach perfection!
Recipe from: Sara De Simoni - Burro & Miele
Lead image: © Omar di Felice and © Luigi Sestili
For more articles in the Fuelling the Engine series click below:
D.I.E.T (DISASTER IMMINENT EVERY TIME ®) AND THREE UNCHANGING PRINCIPLES OF NUTRITION FOR ATHLETES.
FUELLING THE ENGINE: TALKING NUTRITION WITH EMELIE FORSBERG.
FUELLING THE ENGINE: TALKING NUTRITION WITH MELISSA HAUSCHILDT.
FUELLING THE ENGINE: TALKING NUTRITION WITH LUCY BARTHOLOMEW.