This ultra-running Frenchman's philosophy of taking his time helps him go really fast. Find out how.
Francois D'Haene is simply put, one of the best distance runners around. He's competed in almost every major ultra on the planet, and took home first place in plenty of them – including three wins and a course record on the UTMB, a FKT on the GR20, and lately, a FKT on the ultra-gnarly John Muir Trail in the western United States. His latest run was an incredible achievement – and the story is very well told in the mini-doc below. Have a look – then read on to get Francois D'Haene's tips for really, really long runs. 
Do it for the adventure
For me ultra trail is an adventure and an experience. I want to discover myself, some new mountains, a new place and a new landscape. The competition between the runners is important for me and I play a lot with that during the race but it 's not my priority when choosing a race. When I choose an ultra trail I choose it because of the challenge that it is for me. It must be something really challenging to excite me and motivate me during many months and many training days.
For me this is the main difference between ultra trail and a classic trail race around 50-60k. On the ultra trail if you focus on the competition, and not on yourself and the adventure, it will be difficult to finish the race. On a 60k race I think that the motivation can be more based on the competitive aspect and less on the challenge of the race.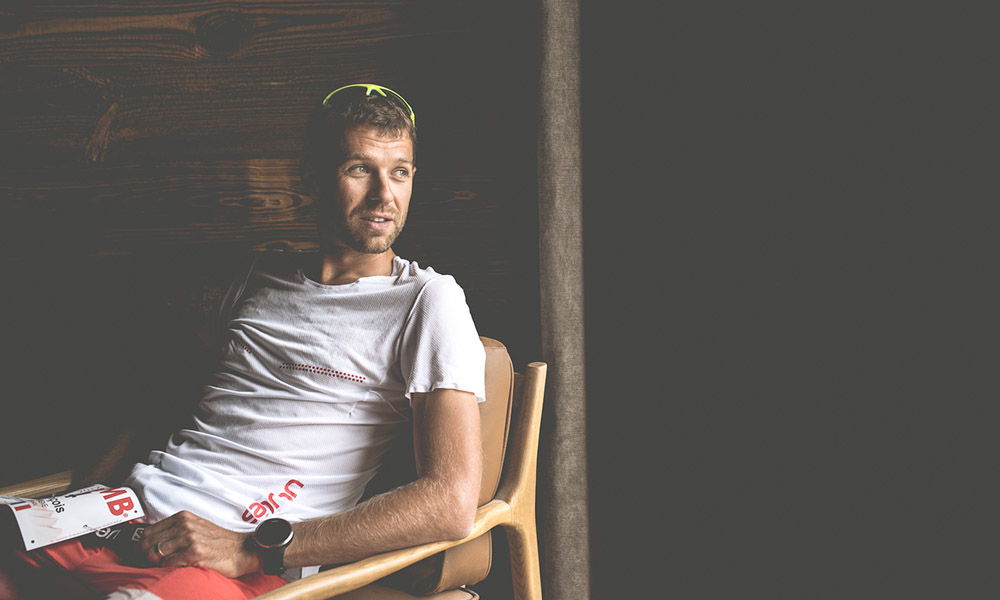 Listen to your body
Try to learn how your body works. Learn what it's telling you. What are the signs that you are tired, hungry? Know them.
Keep your feet healthy and happy
I have my preferred shoes and I'm really confident in them – I feel really comfortable and protected inside. Then I have some socks. I always use them many times before the race day so I know exactly how they work. And of course, anti-chafing crème!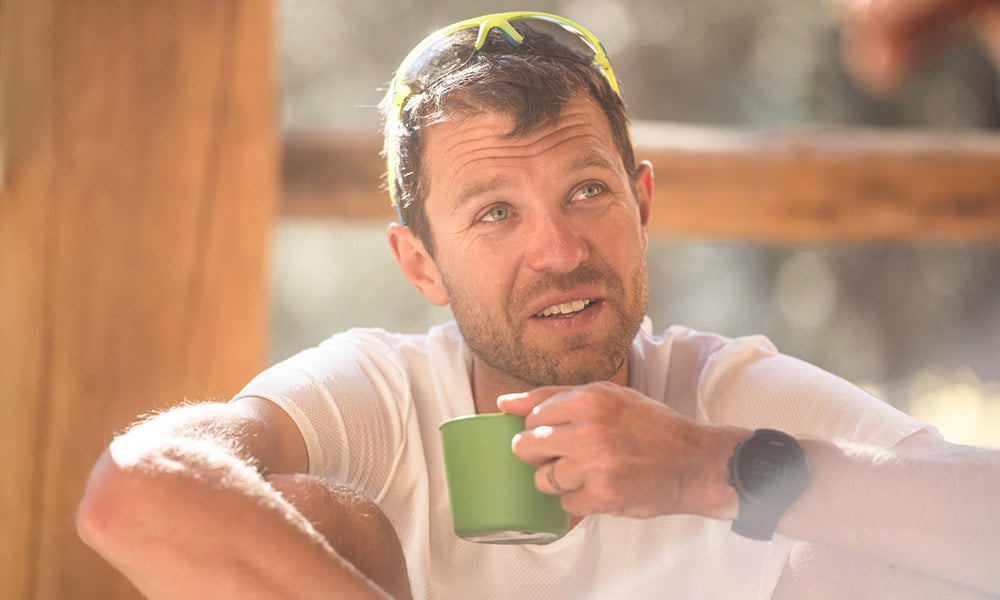 Eat the same thing, all the time
In training I try to use exactly the same food as in the race. You have to experience it and to prepare your body to use it. For me, that's Nutrisens energy drink – about 800 ml an hour. And then each hour I eat a small energy bar. It's not a lot of variety, but it works for me and I have to be confident in that before a long race so I'm happy with that. During the race in the aid station, I'll sometimes drink a hot bouillon or soup.
Always have a goal… or three or four
For me it's important. It cuts down pressure at the start line. You can always say to yourself: "I will try to do my best, but no matter what happens, I have some amazing projects later. So anything is possible today, and I'm happy with all the possibilities." If you have only one goal... you put a lot of pressure on achieving that one goal.
Go slowly
If you're new to trail or new to ultra distances, take your time. It's two different worlds. Your body needs to adapt itself. It must take some time. You have to understand how it could possible for your body.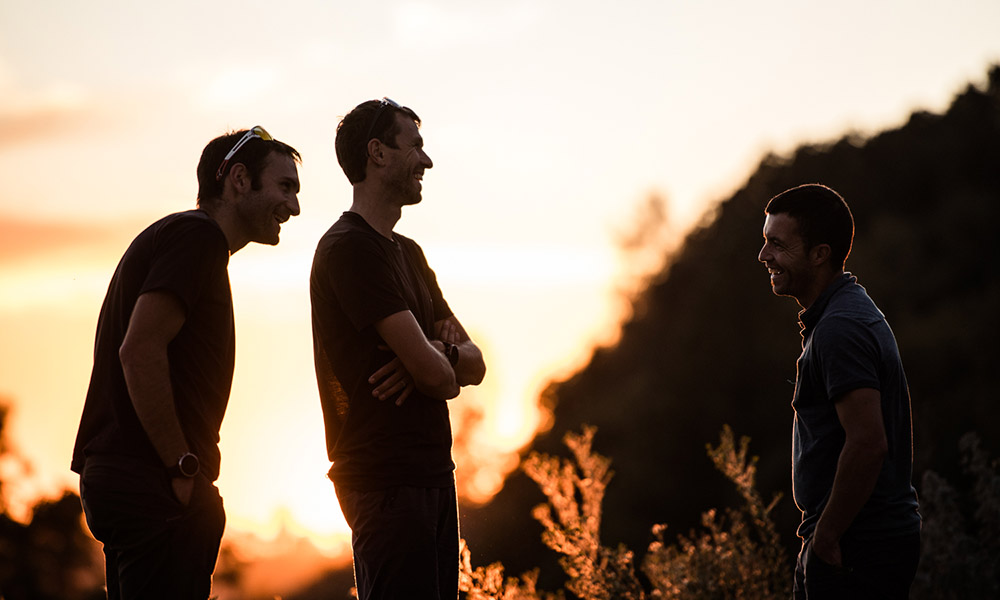 Make it a team sport
When you, as a racer, are lucky enough to have an entertaining assistance crew around you, you really feel like you're running for a team.
And preparing for an ultra takes a long time – a really long time. You have to program it in your social life and you have to find your personal balance with training, your job, your family, your friends. If you plan it well, people around you can – and will – help a lot. So when you run your adventure, you will think about all those moments, all those people behind and around you, and you will have the sensation that you've run it all together.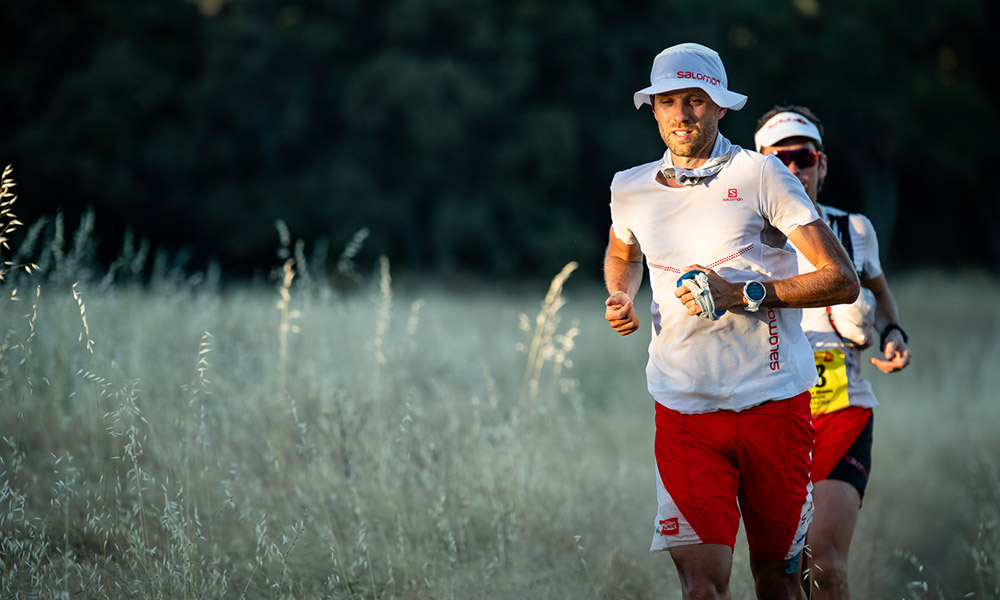 Know your numbers
I have my personal screen that always has five pieces of data: time/altitude/ascent/distance/duration. During a race, I put the GPX in the map to make sure I can find the way when I'm not feeling confident.
Save your battery
On the John Muir Trail, I put the watch settings on ultra mode: less GPS precision, no automatic lap, no heart rate. I look at the watch every 15 minutes or so to just check the time and see how I'm feeling.
Recover later, enjoy the moment first
Recovery depends on your personal habits. After a race for me it's more important to have a moment with family, friends, and enjoy a party. So I don't take time for massage, relaxing and different things like that... 
If you have small children you understand that it's important to take care of them and give some free time to your partner. Because it was hard time for them too during your race!!
Again, go slow
Take the time to plan your race, and be happy with that. With the right balance, everything will be easier. You will train and race with pleasure, good motivation and good health.
All images © Damien Rosso / DROZ Photo 
Want to get a little better insight into Francois's life of running, making wine, and more running? Follow him on Instagram.